10 Effective Tips to Sell Your Home Fast and for the Best Price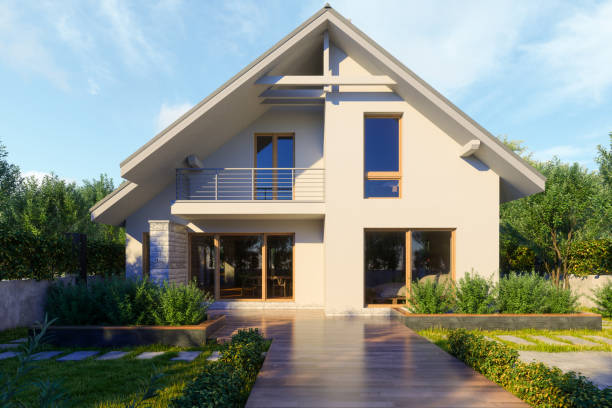 Are you looking to sell your home fast and for the best price possible? Then check out these 10 effective tips! From decluttering and staging to setting the right price and marketing your home properly, follow these tips and you'll be on your way to a quick and successful home sale.
Get rid of clutter – potential buyers want to see a clean and spacious home
Getting your home in order for potential buyers to view can be a daunting task. It involves more than just cleaning; it means having to go through every corner of the house and getting rid of all the clutter that has been accumulated over time. Though it may seem like an overwhelming job, removing the excess junk creates a much more spacious and aesthetically pleasing home that any buyer would find appealing. Plus, letting go of things can be liberating and can help clear your mind and space. Doing this before potential buyers come in could make all the difference in helping you sell your home – cleanliness is key!
Paint the walls neutral colors
When it comes to painting the walls, many people think in terms of bright colors and bold patterns. However, it is often a better idea to stick to neutral colors. This will help your clients visualize their own style in the space, rather than being overwhelmed by the paint job. It will also make the space feel more open and inviting.
Make all necessary repairs
Maintaining a safe and comfortable home requires proactive care, especially when it comes to repairs. From small spots on walls to leaking roofs and broken appliances, no issue should be left unfixed as damages can result in more costly repairs down the line. Take the time to inspect each room of your house, looking for any holes or dents when needed and finding solutions to fix them. Investing in regular repairs can help homeowners save more money in the long run while ensuring they enjoy their home in its best possible condition.
Stage your home
One way to make your home look more attractive and be more practical for everyday use is to strategically arrange the furniture. The secret is to find pieces that are both stylish and functional, and then arrange them in a way that complements the appearance of the room as a whole. By avoiding bulky, overly ornate pieces, you can create an inviting open space with plenty of airflow without sacrificing visual appeal. Try organizing furniture into conversational clusters so family members have multiple places to gather for conversations and activities. Finally, play around with colour by adding bright cushions, curtains or rugs; these accents can transform the feeling of a space while helping bring your desired look to life.
Take good quality photos of your home
When putting your home up on the market to potential buyers, it is important to make a good impression. One way to ensure that your home is presented in its best light is by taking high quality photographs. Posting crisp, clear photos can do wonders in enticing buyers and prompting inquiries about your property. You want viewers of the photos to get a feel for the space but also be able to see all of the details that set your house apart from other similar ones. Investing the time and effort into taking stunning pictures of your home can be an effective tool in convincing buyers that yours is the perfect place for them!
Price your home competitively
When it comes time to put your house on the market, pricing your home competitively is key to getting a successful sale. Reaching out to a real estate agent is one of the most effective ways of finding out how much similar homes in your area have been selling for, helping you gauge what price bracket you should be working with. With the right agent by your side, you can make sure that when it comes time to set your asking price, it's perfectly in line with the current market.
Be flexible with showings
Make it easy for potential buyers to view your home by being flexible with showings and making sure it's always clean and ready to be shown. Being available for showings at any time can be beneficial for those who are not able to come during regular business hours. Additionally, having your home clean and free of clutter will give buyers the opportunity to take in all its features without getting distracted by messes. Finally, it is important to remember that each showing brings you one step closer to a successful sale – so don't get discouraged if buyers don't seem interested right away!
Market your home effectively
Team up with your real estate agent to showcase your home successfully via digital postings, open houses, and additional advertising mediums. Doing so can help you reach a wider pool of potential buyers, as well as create an emotional connection with those interested in viewing your property. With the right marketing strategies and efforts, you can make sure that your home is presented perfectly to the right people and ensure that it stands out from the competition.
Get professional advice
When selling your home, it's important to remember that there are always professionals available who can guide you through the process. From real estate agents to interior designers, working with experts can help you get the best results when selling your house. They will work closely with you to understand your individual needs and be able to give tailored advice based on their expertise. Your team of professionals should be there every step of the way to ensure a seamless and successful sale.
Consider incentives
Offering incentives, such as covering closing costs or including certain furniture or appliances, can make your home more attractive to potential buyers. Doing so shows that you are willing to go the extra mile for your buyers and can help increase interest in your property. Your real estate agent will be able to advise you on the best incentive options for your situation and help negotiate with potential buyers.
By getting rid of clutter, painting your walls neutral colors, making necessary repairs, staging your home, taking quality photos, and pricing your home fairly on the market, you're setting yourself up for success! Not only will these steps attract potential buyers who can see themselves living in a space that is well taken care of but they will also help you get the most out of selling your property. Ultimately these steps will give you reassurance while you go through the process and at the same time help to increase chances of closing a sale. Good luck and happy selling!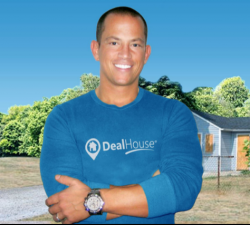 Latest posts by Chris Chiarenza
(see all)