10 Reasons Why Selling Your Home For Cash Is a Smart Move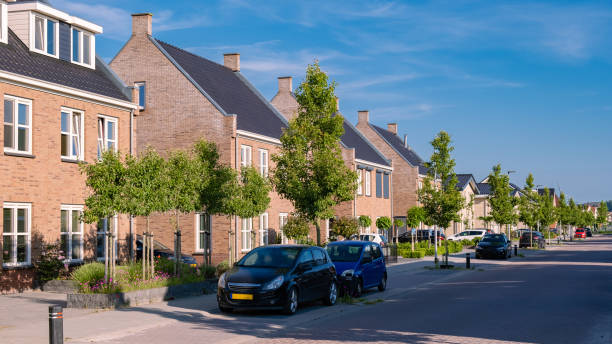 Are you one of the many homeowners considering selling their property? If so, then it's important to know that there are different ways to go about it. There's no single "right way" to sell your home, but selling for cash can be a great option. Not only is it less time-consuming than listing and marketing your home, but getting an immediate payout from a real estate investor could mean more money in your pocket as well. In this blog post, we'll explore 10 reasons why taking the cash route when selling your home is advantageous and how transactions like these work.
10 Reasons Why Selling Your Home For Cash Is a Smart Move
Avoid the hassle of showings and open houses
Selling a house can be a stressful experience, especially when it comes to showings and open houses. The thought of strangers walking through your home and critiquing every detail can be overwhelming. Fortunately, there is a solution for those looking to avoid the hassle of showings and open houses. By working with a reputable real estate agent, you can sell your house without having to go through the stress of constant showings. Your agent can show your property to serious buyers only and handle all negotiations on your behalf. This way, you can focus on packing up and moving to your new home without the added stress of traditional home selling methods.
Sell your home quickly with no need to wait around for potential buyers
Selling a home can be a time-consuming process, especially if you're waiting around for potential buyers to come and view your property. However, with the right approach, you can sell your home quickly and move on with your life. One option for homeowners is to work with a real estate investor who can buy their property quickly and without the need for extensive negotiations or inspections. This approach can be an ideal solution for homeowners who need to sell quickly due to a divorce, job loss, or other pressing issue. By working with a reputable investor, you can close the deal in a matter of weeks and avoid the stress and uncertainty of waiting for traditional buyers to make an offer. So if you want to sell your home quickly and move on with your life, consider working with a real estate investor who can help you make the most of your property.
Get an immediate offer and don't have to wait for loan approval
The wait for loan approval can often be a stressful and uncertain time. But what if you could bypass all of that waiting and receive an immediate offer? With our innovative loan process, that's exactly what you can do. Say goodbye to the endless waiting game and hello to the ease and convenience of an immediate offer. Our team is dedicated to making your financial journey as smooth and stress-free as possible. So, why wait? Get in touch with us today and start your path towards financial freedom.
No need to make repairs before listing or selling your house
Selling a house can be a daunting task, and the idea of making repairs before listing it can seem overwhelming. However, the good news is that you don't necessarily need to make those repairs before putting your house on the market. While some buyers may request repairs during the negotiation process, others may be willing to take on the work themselves. In fact, by not making repairs, you may actually attract buyers who are looking for a fixer-upper and are willing to pay a lower price for a home that needs some work. Ultimately, it's important to weigh the potential costs of repairs against the potential benefits of selling your house as is.
Receive a guaranteed offer, eliminating the possibility of falling through during closing
Buying or selling a home is an exciting, yet stressful process. One of the biggest fears in the transaction is the possibility of the deal falling through during closing. This can leave both parties feeling disappointed, frustrated, and even financially burdened. However, there is a solution that can eliminate this risk altogether – receiving a guaranteed offer. With this option, sellers can rest assured that the sale will go through without any unexpected surprises, and buyers can feel confident knowing that their dream home is secured. By taking advantage of a guaranteed offer, the home buying and selling process can become a more streamlined and pleasant experience for everyone involved.
Have more control over when you move out and how long it takes
One of the biggest decisions a young adult can make is when to move out of their parents' house. It can be an exciting and daunting prospect, but it's important to have control over when and how it happens. Planning ahead and having open communication with parents or guardians can make the process smoother and less stressful. Taking steps such as creating a budget, saving money, and researching housing options can also give you more agency in the process. Remember, moving out is a big step, but it can also be a great opportunity for growth and independence.
For a homeowner, selling your house can be a long and stressful process. With DealHouse, you can eliminate the traditional home selling hassle. No need to worry about showings, loan approval processes, or making repairs before listing the property. With our guaranteed offer and cash for homes program, you have more control over when you move out and how long it takes. You also get an immediate offer giving you the opportunity to sell your house faster than ever before. Don't waste your time with typical home selling methods that take months upon months to complete – DealHouse will buy houses fast and help you receive the most profitable deal in no time! Get out of a sticky situation today. Sell your home fast as is for cash with DealHouse and take advantage of all the benefits it has to provide. Make sure to explore our website now for more information regarding what we do and how we work!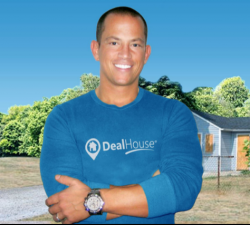 Latest posts by Chris Chiarenza
(see all)