4 Surprising Things You Should Know About Selling Your House in New York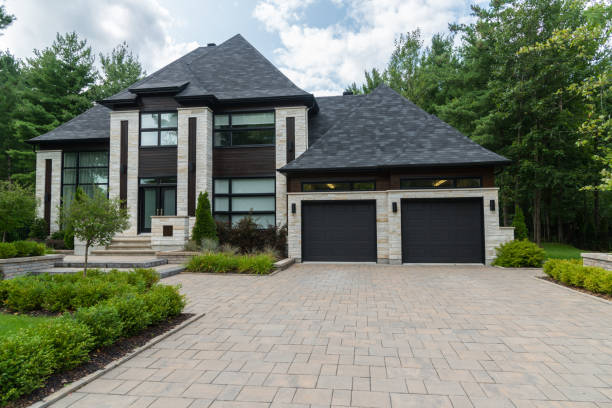 Are you thinking about selling your house in New York? It's an exciting prospect, but it can also be overwhelming. There are so many laws and regulations surrounding real estate sales that it's hard to keep track of everything. Don't worry – we're here to help! This blog post looks into some of the most surprising aspects of selling a house in this dynamic market, so put aside your worries and read on for 4 things you should know before jumping into the process.
Understand the local housing market – what's selling quickly and for how much
The local housing market can be unpredictable, but understanding what's selling quickly and for how much can give you an advantage in the game. With home buying, it's essential to know the location and features that are in demand and avoid the ones that aren't. With this knowledge, you'll be able to make an informed decision when purchasing or selling your property. The housing market is constantly changing, so staying informed with up-to-date data can make all the difference. Take the time to do the research, and you'll be well on your way to making a smart investment in the local housing market.
Hire a real estate agent to help guide you through the process
The process of buying or selling a home can be a daunting task, especially if you're not familiar with the ins and outs of the real estate world. That's where a trusted real estate agent comes in. With their knowledge and expertise, they can guide you through the entire process, from finding the perfect property to negotiating the best price. They can also handle the paperwork and legalities involved in the transaction, making the entire process much smoother for both parties. Hiring a real estate agent not only saves you time and effort but can also save you money in the long run by helping you avoid costly mistakes. So if you're considering a real estate transaction, don't hesitate to call a professional agent to ensure a successful outcome.
Get professional pictures of your home that showcase its best features
Your home is unique, so why settle for cookie-cutter photos that don't truly capture its charm? Professional photos are essential to showcase the best features of your home and make it stand out online. They not only provide potential buyers with a clear visual representation of your property, but they also present your home in the best possible light. A professional photographer knows how to use lighting, angles, and composition to bring out the beauty and character of your home. By investing in high-quality photos, you'll be attracting serious buyers who are interested in the true value of your property. So, don't settle for average. Get professional pictures that will make your home shine!
Consider staging your house to attract potential buyers
Selling a house can be a daunting task, especially in a competitive market. However, one effective way to attract potential buyers is by staging your house. This process involves decorating and arranging your home to make it more appealing and inviting to buyers. By creating an environment that looks and feels like a model home, you can help buyers envision themselves living in the space. Staging can also help highlight the best features of your house and downplay any flaws. With properly placed furniture, tasteful décor, and a clean, clutter-free environment, you can make your house stand out from the rest. Consider staging your house as a worthwhile investment in the selling process.
Be aware of any laws or restrictions on selling a house in New York
Selling a house can be an overwhelming process, especially in a state like New York where there are a plethora of rules and regulations to follow. It's essential to stay aware of any laws or restrictions that might affect your ability to sell your property. For instance, some counties in New York require a certain number of inspections before the sale can go through, while others stipulate certain disclosures that must be made before any transaction can take place. Failing to adhere to these rules could lead to legal troubles down the line, which is why it's critical to do your research and consult with professionals to ensure a successful sale. By staying on top of these requirements, you'll make the process smoother and more profitable for you.
Research tax deductions that may be available to you as a homeowner
As a homeowner, you may not be aware of all the tax deductions available to you. By conducting thorough research, you could potentially save yourself a significant amount of money in taxes every year. For example, did you know that you could deduct mortgage interest payments, property taxes, and certain home improvements from your taxes? Additionally, if you are using a portion of your home for business purposes, you may be eligible for even more deductions. It's worth taking the time to investigate all possible deductions and speak with a tax professional to ensure you are maximizing your tax savings as a homeowner.
While it can seem daunting at first to list your house for sale, with proper preparation you can make the process go much smoother. With an understanding of the local housing market and the help of a real estate agent, prospective buyers will easily appreciate the positive features of your home. Additionally, by considering staging your home and being aware of any laws or restrictions when selling a house in New York, you'll have more peace of mind during this important process. Most importantly, don't forget to research tax deductions that may be available to you as a homeowner. Selling your home should be an exciting event that allows you to plan ahead for a new life chapter – so take advantage of all the resources available to make it a worry-free experience. If you're ever feeling overwhelmed or just want cash fast sell my house fast for cash to DealHouse – we buy houses as is!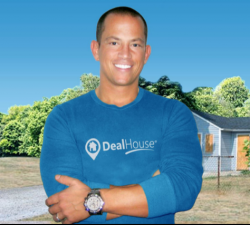 Latest posts by Chris Chiarenza
(see all)