4 Ways To Attract Home Buyers in Long Island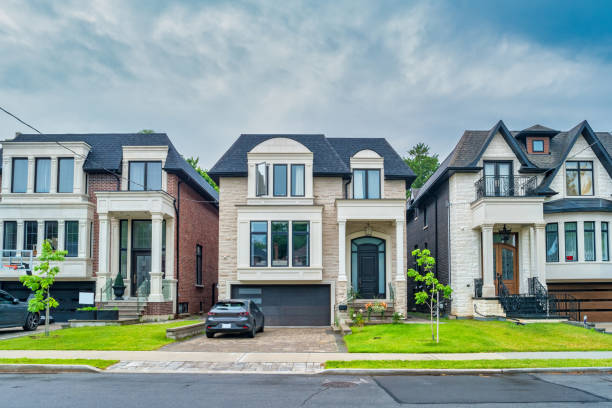 Are you looking to sell your home in Long Island? No matter the size or type of property, selling a home can be both an exciting and daunting experience. It requires effort, dedication, and thoughtful planning to find interested buyers for a successful sale. In this post, we'll cover 4 key strategies that have been proven to attract potential buyers in the Long Island area – from targeted marketing campaigns, staging your property professionally, offering incentives such as discounts or financing opportunities on specific homes, and more. Read on for all the details!
Advertise the ideal location – emphasize the proximity to beaches and other attractions
Looking for the perfect getaway? Look no further than our ideal location, where the sun, sand, and surf are always just a stone's throw away. Whether you're an avid beachgoer or simply enjoy relaxing by the sea, our location offers the perfect balance between fun and relaxation. And that's not all- with a plethora of other attractions within just a short distance, there's never a dull moment. From shopping to sightseeing, there's something for everyone here. So what are you waiting for? Come see for yourself why our location is the perfect choice for your next vacation.
Keep your property in top shape – make sure the lawn is mowed and plants are trimmed, and clean up after yourself inside
When it comes to maintaining your property, it's essential to keep your lawn and plants neatly trimmed. It not only enhances the aesthetic appeal but also reflects your attention to detail and responsibility. A well-manicured lawn and tidy garden speak volumes about your personality, and to an extent, your ability to manage your environment. Additionally, keeping your living space clean and organized shows respect not only for yourself but also for those around you. So, why not invest in some quality gardening tools and make a habit of cleaning up after yourself? You'll enjoy the benefits of a pleasing ambiance, and your guests will surely take notice of your hospitality and consideration.
Focus on curb appeal – repaint the shutters, clean up any debris, and make sure flower beds are maintained
As the saying goes, first impressions are everything. That couldn't be more true when it comes to the exterior of your home. A little bit of effort towards your home's curb appeal can go a long way. Start by repainting your shutters to give them a fresh new look. Then, make sure to tidy up any debris around your yard to create a clean and welcoming appearance. Don't forget to maintain your flower beds by trimming and weeding regularly. With these small adjustments, your home is sure to be the envy of the neighborhood.
Highlight special features of each home – showcase new appliances or a recently renovated kitchen or bathroom
There's nothing quite as exciting as discovering unique features in a home. Whether it's a brand new appliance or a stunningly renovated kitchen or bathroom, it's these special touches that really set a property apart from the rest. Picture whipping up your favorite meal on a sleek, top-of-the-line stove or relaxing in a luxurious, spa-like bathroom after a long day at work. These added touches can transform a house into a dream home, and make each room feel like a special, personalized oasis. When searching for your next home, be sure to keep an eye out for these one-of-a-kind features that will make your daily life even more enjoyable.
Showcase local amenities – put together a list of nearby restaurants, parks, and other places to visit
Nestled in the heart of this charming town are an array of local amenities sure to delight visitors of all ages. Hungry? There's no shortage of mouth-watering options within walking distance – everything from cozy cafes to fancy steak houses. And for those looking to stretch their legs and enjoy the great outdoors, a variety of parks and walking trails are scattered throughout the area. Take a peaceful stroll through the lush gardens or play a round of frisbee golf with friends. Looking for cultural experiences? Explore the many art galleries, museums, and historical landmarks that make this town so unique. With so much to see and do, the only challenge will be finding time for it all!
Offer incentives – consider offering financing assistance, discounts for first-time buyers, or other creative options
If you're in the market to sell a product or service, then offering incentives is a great way to attract and retain customers. Whether it's financing assistance or discounts for first-time buyers, these options can make a big difference in the decision-making process. The key is to think outside the box and come up with creative ways to incentivize your target audience. For example, you could offer a referral program where customers receive a discount for every new customer they bring in. Whatever incentives you choose to offer, make sure they align with your business goals and values, and that you communicate them effectively to your customers. With the right incentives in place, you'll not only attract new customers but also build loyalty and repeat business.
To summarize, when advertising your ideal location emphasize proximity to beaches, parks and other attractions. Keep the property in top shape, focus on curb appeal, highlight special features of each home, make sure to showcase nearby amenities, and consider offering incentives to buyers like financing assistance or discounts. Selling a house is a unique challenge since it requires both finding the right buyer and ensuring that their needs are met. Here at DealHouse, we strive to make it easy for homeowners just like you by eliminating stress from the sale transaction process. We will help you get an offer within days from qualified buyers who are eager to purchase your property using creative solutions to make refinancing easier and more rewarding. Contact us today! Sell My House Fast Long Island. We buy houses as is for cash!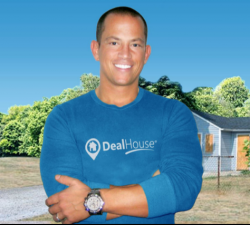 Latest posts by Chris Chiarenza
(see all)