4 Ways To Attract Home Buyers in New York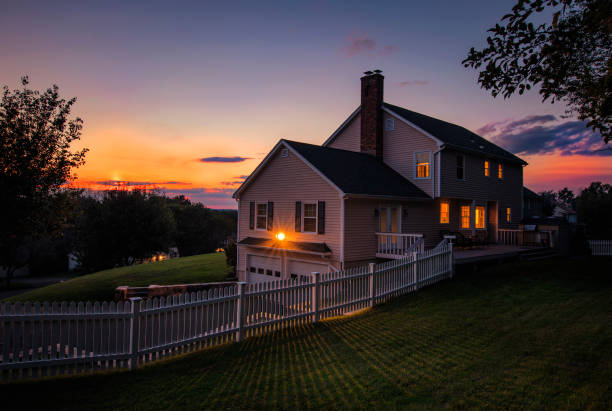 New York City is a bustling metropolis that attracts home buyers from all around the world. With its diverse cultural opportunities, excellent employment options, and endless entertainment venues, it is no wonder why people are clamoring to purchase property in this renowned city. But what can you do as an agent or investor to make sure your client's real estate dreams take off in the Big Apple? Here are four key tips for attracting quality homebuyers who want a piece of NYC—and get top dollar for their transactions!
4 Ways To Attract Home Buyers in New York
Create Curb Appeal – Plant flowers, paint the front door, and replace rusty fixtures
First impressions are everything, and a home's exterior is no exception. If you're looking to increase your home's curb appeal, there are several things you can do to make a big impact without breaking the bank. Whether you opt to plant colorful flowers, repaint your front door, or replace rusty fixtures, it's all about making your home look inviting and well-maintained. By investing a little effort and creativity into your home's exterior, you can enhance its value and make it a welcoming sight for all who pass by. So, why not give your home a facelift today and enjoy the benefits of a more attractive and inviting property?
Invest in Home Improvements – Upgrade kitchen cabinets, bathrooms, and flooring
Investing in home improvements can not only enhance the aesthetic appeal of your home but also increase its value in the long-run. One of the most popular upgrades homeowners make is to their kitchen cabinets, as it can transform the entire space and make it more functional. Another area to consider is the bathroom, which can greatly benefit from upgrades such as installing new fixtures and tiles. Lastly, updating your flooring can provide a fresh start and instantly improve the overall look of your home. Whether you're preparing to sell your house or simply want to make it a more comfortable living space, upgrading your kitchen cabinets, bathrooms, and flooring is a wise investment.
Price It Right – Research comparable homes in the area to determine a competitive price
Setting the right price for your home is crucial when it comes to making a successful sale. Before you make any decisions, it's important to take note of comparable homes in the area that have sold recently – this will give you a good idea of what the market is like and what prices you should be looking at. By doing your research, you'll be able to determine a competitive price that not only entices potential buyers but also puts you in a solid negotiating position. Remember, the right price is key to getting your home sold in a timely manner and for the best possible price.
Stage Your Home – Declutter living spaces and create inviting areas for potential buyers to visualize themselves living in the home
Potential buyers crave to imagine themselves residing comfortably in a new home when they walk through the door. Therefore, it is vital to create an inviting atmosphere when staging your home. You can begin by decluttering your living spaces, banishing any excess belongings and ensuring that only the essential items remain. By doing so, you create a more streamlined appearance, which highlights the unique features of the home. Continue by arranging furniture in a way that maximizes space and flow, making your home feel expansive and well-organized. Adding personal touches like cozy throws and pillows in a neutral color scheme will allow visitors to connect emotionally with space. Remember, the purpose of staging is to showcase a property's full potential so that potential buyers can positively visualize their next chapter in your home.
In conclusion, you can maximize your sale price and close quickly by taking a few steps before listing your property. Create curb appeal by planting flowers and painting the front door. Invest in home improvements with upgraded cabinets, bathrooms, and flooring. Price it right by researching comparable homes in the area. Lastly, stage your home to create inviting areas potential buyers can visualize themselves living in. Getting your house ready for market can be a challenge, but by following these guidelines you'll have top buyers competing for a chance to call it home. Don't stress over having to make repairs or wait months for offers – if you're looking for an easier alternative, DealHouse is the solution. Finally, don't forget that selling your house for cash provides greater convenience, security and faster access to funds to help move onto the next chapter of life wherever that may take you!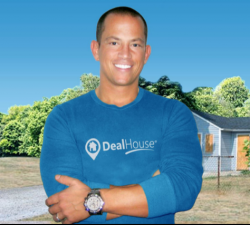 Latest posts by Chris Chiarenza
(see all)