5 Signs of an Emerging Neighborhood for Real Estate Investment in New York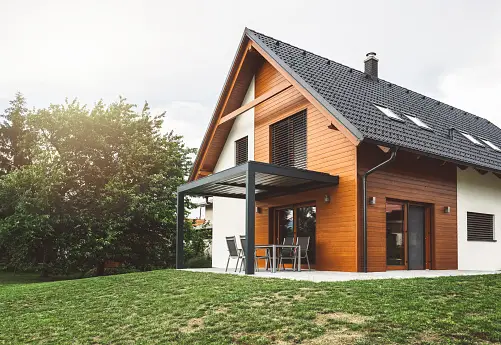 Investment in real estate can be incredibly lucrative, but striking that perfect balance between a neighborhood's potential for growth and affordability is often tricky. To make sure your investment gets the best return on investment, it's important to identify signs of an emerging neighborhood early on. But with so many factors to consider – strong job growth, recent developments in the local infrastructure and property prices – how do you decide where to begin? In this post we will explore what makes a burgeoning district stand out from all others in New York City and offer some helpful tips for spotting promising areas before they really start to take off. Make sure you read until the end as investing in an up-and-coming part of town has its own unique set of challenges; understanding them helps maximize potential rewards!
Increasing housing prices with a strong demand for properties
The real estate market has been on a steady rise for quite some time now, and it seems that this upward trend is not slowing down anytime soon. With a strong demand for properties and limited inventory in many areas, housing prices are continuing to increase. This can make it difficult for individuals and families looking for a new home, but it also means good news for those who already own property. As the old saying goes, "real estate is all about location, location, location," and with the right location and a little bit of luck, homeowners stand to gain a lot from this booming market. It remains to be seen how long this trend will continue, but for now, all signs point to a strong and robust real estate industry.
New restaurants and businesses opening up in the area
Excitement is in the air as new restaurants and businesses are popping up in the area. From cozy cafes to innovative startups, the local landscape is bustling with fresh ideas and new concepts. The buzz is contagious as people are eager to explore these new offerings and see what they bring to the table. With each new opening, there's a sense of anticipation and possibility that the community can't help but embrace. It's a promising time for the area, and locals and visitors alike are excited to see what's next on the horizon.
A growing number of young professionals moving into the neighborhood
As I stroll through the streets of this once-quiet neighborhood, I can't help but notice the new energy that now permeates its every corner. Young professionals have been flocking to this area in droves, and it's clear that they're bringing with them a vitality that's infectious. Gone are the days of empty storefronts and quiet residential blocks – now the streets are alive with the sounds of young people laughing, chatting, and sharing their excitement for the future. It's heartening to see this community being revitalized by a new generation of young, talented individuals who, with their skills and enthusiasm, are sure to bring even more prosperity and excitement to the area.
A vibrant nightlife with plenty of bars, clubs, and music venues
When the sun goes down, this city really comes to life! With a vibrant nightlife scene, there are plenty of options for those looking to cut loose and have some fun. Whether you're in the mood for a laid-back evening sipping cocktails at a stylish bar or you want to dance the night away at one of the many clubs or music venues, you'll find something to suit your tastes in this lively city. And with so many options to choose from, you'll never run out of places to explore and new experiences to be had. Get ready to have some fun!
Growing interest from developers due to potential for new development projects
With new technologies and shifting landscapes, developers are experiencing growing interest in the potential for fresh development projects. As developers look for new frontiers to advance their skills and explore new opportunities, the doors of innovation and opportunity continue to swing open. As the world becomes more connected and accessible, the need for cutting-edge development skills is increasing. Developers are now imagining new worlds where technology and creativity meet to create something extraordinary. They're working tirelessly to bring this vision to life and create a bright future for all. The future is looking very promising for developers, and it's exciting to see their passions come to light as they bring their unique ideas to life.
In conclusion, the changing landscape of this neighborhood shows a variety of emerging trends that create a unique experience for locals and visitors. With its high housing prices, influx of new businesses and restaurants, growth of young professionals, vibrant nightlife, and potential for new development projects, this area is proving to be an attractive prospect for those looking for an exciting area to call home. We're seeing people from all walks of life come together to enjoy everything it has to offer. If you've ever considered purchasing or selling property here and need some extra help, consider reaching out to DealHouse. We buy houses in any condition for cash with great offers all over New York State. Don't wait another day – contact us today!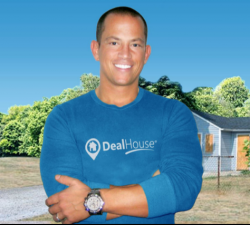 Latest posts by Chris Chiarenza
(see all)