5 Things You Can Do In New York to Prepare Your Inherited House For The Sale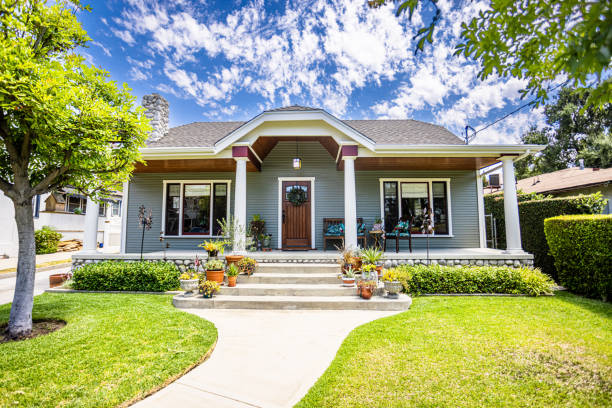 Are you looking to make the most of your newly-inherited home in New York? Whether it's your first foray into real estate or a chance to capitalize on an unexpected inheritance, there are several steps that can help you prepare for sale. Understanding what potential buyers are being presented with is essential: from small fixes to large renovations and updating, taking these measures will prove incredibly worthwhile in maximizing returns and completing a successful sale. Read on as we discuss three key projects that can give any inherited house a better shot at selling quickly — without breaking the bank!
5 Things You Can Do In New York to Prepare Your Inherited House For The Sale
Update the electrical wiring and appliances to meet city codes for safe sale
When it comes to selling your home, there are a lot of things to consider. One important factor that many homeowners overlook is the electrical system. Not only is outdated wiring a safety hazard, but it can also prevent your home from meeting city codes. That's why it's crucial to update your electrical system before putting your home on the market. Not only will this increase the safety of your home, but it will also make it more attractive to potential buyers. After all, everyone wants a safe and functional home. So if you're getting ready to sell, don't overlook your electrical system- it could be the key to a successful sale.
Freshen up the interior of the house with a new coat of paint and fresh carpeting
Nothing quite revitalizes a home quite like a fresh coat of paint and brand new carpeting. Imagine stepping into your recently renovated living space, walls shining with a pristine layer of paint, and soft, plush carpeting cushioning your steps with each stride. The ambiance is one of calmness and purity, providing an ideal environment to unwind, relax, and appreciate the beauty surrounding you. It's amazing how a simple change in interior décor, like a new paint job and carpeting, can totally transform the look and feel of your house. It's worth the investment to make your house feel like a true home.
Make sure all necessary paperwork is in order and ready to be presented to potential buyers
When it comes to selling a product or service, having all necessary paperwork in order can make or break a deal. A potential buyer wants to know everything they can about what they are considering purchasing, and having all the information readily available can instill a sense of confidence in your professionalism and attention to detail. Make sure that any contracts, invoices, and other important documents are organized and easily accessible. This not only streamlines the transaction process, but it also allows the potential buyer to make a more informed decision. Show your buyer that you are prepared and have everything in order to make the sale as smooth and efficient as possible.
Clean up landscaping, repair any broken fencing, or trim any overgrown bushes
As the weather warms up and the days get longer, it's the perfect time to tackle those outdoor maintenance tasks that have been piling up. Take a walk around your property and make note of any landscaping that needs sprucing up. Are there weeds that have taken over your flower beds, or bushes that have grown out of control? Perhaps there's a broken fence panel that needs repairing, or some edging that's come loose. As daunting as these tasks may seem, taking the time to clean up your landscaping and repair any damage will not only improve the look of your home, but also increase its value. So why not roll up your sleeves and get to work? Your beautiful yard will thank you for it.
Stage the home properly with décor that appeals to a wide range of buyers
Preparing your home for a sale can be a daunting task, but staging it properly can make all the difference. One key element of successful staging is décor, and choosing pieces that will appeal to a wide range of potential buyers is essential. It can be tempting to stick to your own personal style, but now is the time to think about what will catch eyes and drive interest. By opting for neutral tones, clean lines, and a few well-placed accent pieces, you can create a space that is both inviting and versatile. Remember, the goal is to create a blank slate for prospective buyers, not to overwhelm them with your unique sense of style. With the right décor, you can make your home a must-see property that stands out in even the most crowded market.
Take professional photographs of the property to showcase its best features
When it comes to selling or renting out a property, first impressions can make or break a deal. That's why it's crucial to have professional photographs taken to showcase the property's best features. From the stunning curb appeal to the beautifully designed interior, professional photographs will capture everything that makes the property unique and appealing to potential buyers or tenants. With expert lighting, angles, and framing, a professional photographer can create a visual story that draws people in and helps them imagine themselves living in the space. Don't let lackluster photos hold you back – invest in professional photography to truly showcase the beauty of your property.
So, if you're ready to finally get rid of your inherited property and pocket the cash, then a fast home sale via DealHouse is the perfect solution. Our team of expert professionals has created a streamlined buying process that will make selling your inherited house fast and simple. From making sure all necessary paperwork is in order to identifying your property's best selling points for prospective buyers, we provide the services needed to make sure your house does not sit on the market for too long. Plus, our no-hassle approach to selling means that you don't need to worry about any extra repairs or upgrades before putting it up for sale. So don't wait any longer – contact us today and our experts will work with you every step of the way to help you sell your inherited house fast for cash directly with DealHouse!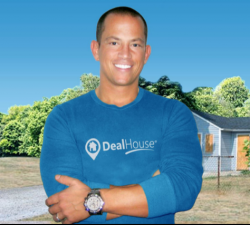 Latest posts by Chris Chiarenza
(see all)