5 Tips for Selling Your New York House on a Budget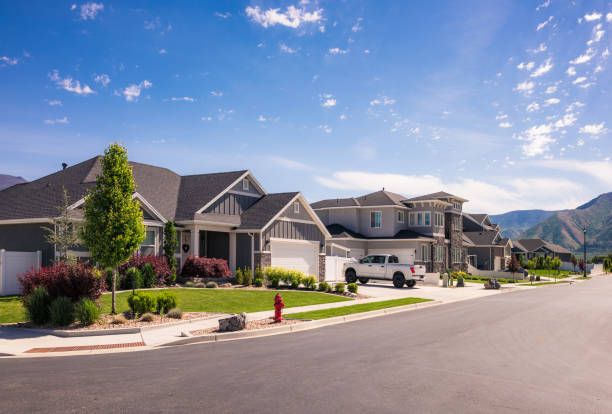 Are you looking to sell your New York house but worried that the traditional real estate process is too expensive? You're not alone! Selling a home can be tricky, and most sellers are understandably concerned about going over budget. On top of that, trying to find an accessible way to reach potential buyers in the Big Apple can be daunting. But don't stress – there are still options available for those on a tight budget who want to maximize their chances of finding the perfect buyer for their New York home. In this blog post, we will discuss five cost-effective tips for selling your New York house on a budget.
Use online listing services like Zillow and Trulia to market your home
Selling a home is a daunting task, one that requires research, preparation, and know-how. An oft-overlooked tool in this process is online listing services like Zillow and Trulia. Utilizing these resources can dramatically increase the overall exposure of your property, resulting in an easier sale experience. These services allow homeowners to upload detailed descriptions and photos of their property so that potential buyers can access it at any time. This level of accessibility gives buyers an opportunity to make an informed decision with confidence, while also giving sellers access to countless interested parties across the region or country. This can be especially beneficial for those selling premium properties or unique homes that may require more personalized attention than standard listings receive. Ultimately, when selling a home, it is important to make use of every available resource — including online listing services — to ensure that you get the most out of your sale.
Take high-quality photographs of your house for maximum visibility
High-quality photographs of your house can make all the difference when it comes to achieving maximum visibility in the housing market. Sharp images will be much more attractive to potential buyers because they can gain better insight about what your home looks like, increasing their interest in the property. Taking photographs with good lighting is a great way to showcase the features of your home and can also take out any unsightly blemishes that may exist in real life. Additionally, showing different angles of a room or outdoor views can be very helpful for buyers as it provides them with a 360 degree view of a property. With quality photography of your home, you'll certainly have potential buyers eager to check out what you have on offer!
Make sure to clean up the exterior of your home, including painting the door and windows
Keeping the exterior of your home looking fresh and inviting is a must. A great place to start is painting the door and windows. You may be surprised at how much a fresh coat of paint can transform these surfaces, adding plenty of sparkle and shine. If you're not up for hiring professional painters – or don't mind a bit of elbow grease in the name of beauty – you can easily grab a roller brush, some paint and spend an afternoon upgrading your exterior look. The right tools will go a long way to give you high-quality results, with minimal effort! So make sure to take time out to get your home looking its best – starting with those all-important door and window frames.
Stage the inside of your house with tasteful furniture to give potential buyers a great first impression
Investing in tasteful furniture to stage your home prior to potential buyers arriving is a great way to make a lasting first impression. A well-staged living room with comfortable seating, strategically placed accents, and carefully chosen accent colors can create an inviting atmosphere that draws viewers in. You don't need to break the bank, but investing in quality pieces will show potential buyers that your house has been lovingly cared for, and will give them ideas for how their own furnishings could fit seamlessly into the space. With a little bit of effort and a few strategic purchases you can make potential buyers feel at home from the moment they step inside.
Create an open house event and advertise it on social media platforms like Instagram and Facebook
Hosting an open house event can be a great way to spread the word about your business and gain additional exposure. With social media platforms such as Instagram and Facebook, it's easy to reach out to potential new customers. Start by crafting an eye-catching graphic that communicates the message of your open house: when it will take place, what services are offered, and why visitors should attend. Next, create a hashtag for visitors to tag their posts with so you can track them across networks. Finally, post regularly in the days leading up to your open house, tagging local accounts and businesses in your posts in order to ensure maximum potential engagement. As more people learn about your open house event through their exploring of their favorite social media accounts, they will become interested in attending!
Selling a house can be stressful and overwhelming, but there are steps you can take to make it easier. Start by using online listing services like Zillow and Trulia. Then, highlight your home's best features by taking high-quality photographs and staging the interior. Finally, create an open house or advertise on social media platforms like Instagram or Facebook. With a little bit of preparation, you can get the most out of your listing and hopefully find your buyer soon!
If you want to avoid the hassle of going through all these steps then consider selling your house fast to cash home buyers like DealHouse. We buy houses for cash so that you don't have to go through all of the traditional processes associated with selling a house. We'll work with you every step of the way so that you get the most for your home in the shortest amount of time possible. Don't hesitate; contact us today and learn how easy it is to sell your home quickly and efficiently!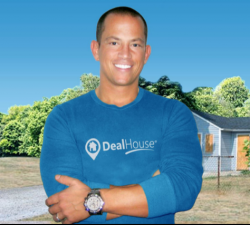 Latest posts by Chris Chiarenza
(see all)