6 Home Renovations That Will Get You an ROI at the Closing Table
If you're ready to start a home renovation project, it's important to consider the return on investment (ROI). Research has shown that certain improvements can offer sizable returns when you're selling your house. Fortunately, there are lots of ways to renovate your home without breaking the bank, and this article will help explain seven home renovations that could get you an ROI at the closing table. Knowing which projects have high ROIs will allow you to make wise investments in improving the value of your nest egg. From energy-efficient elements like new windows or doors all the way up to versatile additions such as newly installed decks or garages, learn how some common and not so common renovation projects can result in better returns for your wallet!
6 Home Renovations That Will Get You an ROI at the Closing Table
1. Increase Your Home's Curb Appeal
Your home's curb appeal is more than just its aesthetic – it speaks volumes to prospective buyers, visitors, and passersby of your attention to detail and care. To truly increase the curb appeal of your home, think outside the box. Start with a freshly painted front door, some cleanly trimmed plants in the yard, or a well-defined walkway leading up to your property. For an extra effect of elegance, throw in a few white picket fences or string lights for cozy evening vibes! Improving your home's curb appeal does not have to be expensive; little touches go a long way and can make all the difference when it comes to making a lasting impression on onlookers.
2. Improve the Interior Lighting
Installing improved interior lighting is an important step you can take to make the most of the space in your home. By upgrading the brightening range, you can aim higher wattage towards certain areas—such as task locations like kitchen counters and dining room tables—while still having a variety of dimly lit spots throughout the house, helping to establish different atmospheres within individual rooms. If a particular spot needs more light, such as an entryway or far corner of a room, a wall sconce is an effective way to direct extra beams while providing an interesting visual design accent at the same time. Strategically placed recessed cans will also assure any nook receives at least amount of brightening so that all areas have sufficient illumination no matter where you are in your home.
3. Update Flooring and Cabinets
Transform your home with updated, easy-to-maintain flooring and cabinets. Redoing floors and cabinets can drastically improve the look and feel of any space. Whether you are looking for a fresh new look or an upgrade from older materials, there's something out there to fit your needs and budget. New designs in tiles and engineered wood surfaces bring out the beauty of even the simplest décor. And custom designed cabinetry can add charm and functionality to any room. Whether you do it yourself or enlist the help of a professional, updating flooring and cabinets will give your home that special sparkle!
4. Upgrade the Kitchen and Bathrooms
Without a doubt, upgrading the kitchen and bathrooms in any home is a surefire way to add value and appeal. Whether it's a fresh coat of paint, new fixtures, or elegant tiling, updating these areas can go a long way in transforming the entire space. From improving lighting, to adding countertops and storage solutions, there are plenty of creative ideas for turning your kitchen or bathroom into something special. With simple upgrades such as new faucets or countertop material, your space can have an entirely new look without breaking the bank. An investment in these rooms will surely pay off for years to come.
5. Install New Windows and Doors
Installing new windows and doors can be a daunting task, but the end result is worth it! Doing so can save you money on energy bills and increase the overall value of your home. Not only that, but having newer, updated windows and doors can give your home a much more modern look. When it comes to making sure you get the best quality windows and doors for your needs, there are a few things to keep in mind; make sure to research reviews before purchasing any materials, measure spaces properly ahead of time, and make sure that any subcontractors hired are licensed professionals. With just a little extra effort up front, you'll be able to enjoy the results of having beautiful new windows and doors for many years to come.
6. Add Outdoor Living Spaces
Adding an outdoor living space to your home can be a great way to get the most out of your yard. Whether you want to entertain guests, relax with family and friends, or just enjoy some sunshine in your own backyard, outdoor living spaces are becoming more and more popular. From patios and decks to pergolas and gazebos, there is sure to be something to fit all budgets and styles. Not only will adding an outdoor living space help boost the value of your home, but it will also create a beautiful new area for you and your family to enjoy.
In conclusion, there are a lot of ways to increase the value of your home. From simple improvements such as updating outdoor landscapes, improving interior lighting, and adding outdoor living spaces, to more complex projects like installing new windows and doors and remodeling the kitchen and bathrooms, you can breathe life into your home in more ways than one. While these projects may take some time and money up front, they could end up returning far greater savings over the long run. Think hard about what steps you can take to try and increase the value of your home today, so that it may provide even more benefit in the future.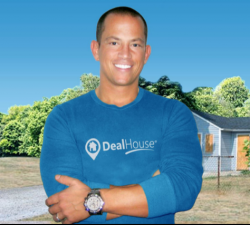 Latest posts by Chris Chiarenza
(see all)