6 Home Selling Tips You Need to Know for This Spring!
Ready to dive into that real estate market and sell your home this spring? You're in luck – spring is historically the busiest season for selling homes. But before you get started, make sure you arm yourself with these 8 essential tips for successful home sales. Here's what you need to know about pricing your property, marketing it properly, and getting an offer that will maximize your return on investment. Get ready to take control of the process so that you can enjoy a rewarding experience when it comes time to sign those closing documents!
6 Home Selling Tips You Need to Know for This Spring!
1. Deep clean your home to make it as appealing as possible
There's nothing quite like the satisfaction of a deep cleaned home. Not only does it make everything look sparkling and pristine, but it also creates a sense of peace and relaxation. Dusting the nooks and crannies, scrubbing the floors, and refreshing the air with some candles or essential oils can transform your home into a sanctuary. Plus, with all the time we're spending at home these days, it's more important than ever to make our living spaces as appealing as possible. So roll up your sleeves, put on some music, and get ready to tackle the grime. Your home (and your mental wellbeing) will thank you for it.
2. Stage your home with neutral furniture, lighting and decorations to stage the home for potential buyers
When it comes to selling a home, staging is key. Neutral furniture, lighting, and decorations can make all the difference in creating an inviting and open space that appeals to potential buyers. By eliminating clutter and personal items, you allow buyers to envision themselves living in the space. Neutral tones and understated decor create a calm and relaxing atmosphere, which is exactly what you want potential buyers to feel when they step inside. So go ahead, stage your home with neutral pieces and prepare to impress those potential buyers!
3. De-clutter and tidy up any messes or areas that look cluttered
A cluttered space can cause unnecessary stress and anxiety, so it's important to take the time to de-clutter and tidy up any messes in your home or workspace. Not only will it improve your mental well-being, but it can also increase your productivity and creativity. Start by getting rid of any items that you no longer need or use, and find a designated spot for everything else. Utilize storage solutions such as baskets, bins, and shelves to keep things organized and easily accessible. You'll be amazed at how much better you feel when your surroundings are clean and clutter-free.
4. Invest in some curb appeal by landscaping the front yard, repairing any broken fence posts or paint trim that needs updating
Your front yard is the first welcome your guests receive, so why not make it a memorable one? Investing in some curb appeal by landscaping the front yard and fixing any broken fence posts or trim that needs updating will elevate the overall appearance of your home. A beautiful garden, manicured lawn, and fresh coat of paint on the trim will impress your visitors and make for a more inviting atmosphere. You'll also enjoy the feeling of coming home to a well-maintained property every day. Take pride in your home and spruce up your front yard today!
5. Paint the walls in a neutral color to create a more inviting atmosphere for potential buyers
When it comes to creating the perfect environment to attract potential buyers of your property, the colors you choose can make all the difference. While it might be tempting to add bold and bright hues to your walls, it's important to remember that not everyone enjoys the same style. By choosing a neutral color, you not only create a calming and inviting atmosphere, but you also allow visitors to envision themselves in the space more easily. Whether you're trying to sell a small apartment or a spacious family home, painting the walls in a neutral shade is a simple and effective way to boost your chances of success.
6. Replace outdated fixtures and appliances with updated versions
It's no secret that home renovation can be a daunting task, but replacing outdated fixtures and appliances can breathe new life into any living space. Whether it's a worn out kitchen sink or a clunky old washing machine, upgrading to more modern versions can not only improve the aesthetic of your home, but also increase its functionality. Newer models often boast energy efficiency and smart technology features not available in older products. Plus, with a wide range of styles and options to choose from, finding the perfect replacement can be an opportunity to customize your living space to your personal taste. Don't let outdated fixtures and appliances hold you back from creating the home of your dreams.
With the increased competition in the housing market, it is important for sellers to deep clean and stage their home before listing. Removing clutter, tidying up messes, improving curb appeal and updating fixtures can help attract potential buyers. For those who do not want to or cannot invest in costly repairs, DealHouse may be a good option. DealHouse is a unique company that will buy your house "as-is", so you can avoid wasting time and money on necessary repairs. Through their simple process of inquiry, evaluation and offer, you will no longer break the bank just to put your house up for sale. Make sure to take advantage of this great opportunity if you plan on selling your home without making any repairs.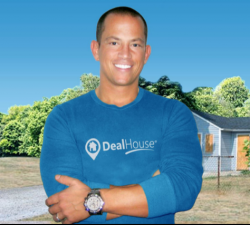 Latest posts by Chris Chiarenza
(see all)