6 Steps to Get You into Your Next Home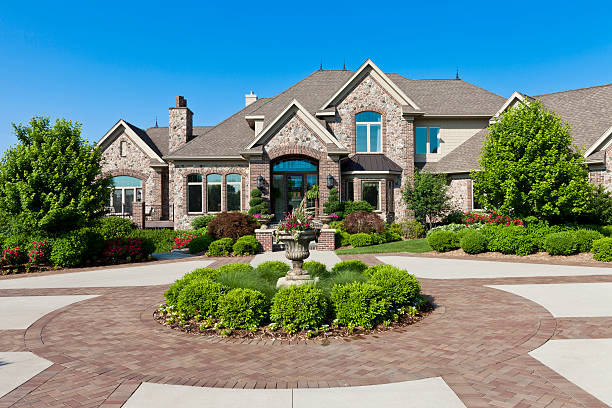 Are you in the market for a new home? Well, if so, you're likely feeling overwhelmed with all of the decisions and paperwork ahead. Buying a home is an exciting adventure, but it can also be stressful given the time and effort that goes into finding your dream residence. Fortunately, we have created a guide to help simplify this process and take some of the guesswork out of purchasing your next abode. Ready to get started on your journey toward becoming a proud homeowner? In this blog post, we will discuss 6 key steps necessary to pick up keys to your next place!
Figure out how much you can afford to spend on a home
Before deciding to buy a home, it's critical to make sure you can actually afford it! Research local housing prices in your area and then create a budget that takes into account how much money you bring in each month and the amount going out. Make sure you not only factor in mortgage payments, but also insurance, property taxes, utility costs, maintenance and more. It's best to consult with an experienced home loan specialist who can evaluate your financial situation and determine what size loan you qualify for and what is the maximum price of house that fits within your budget.
Research different neighborhoods that fit within your budget
Before deciding on the place that you will call home, it is important to research different neighborhoods to narrow down your options. Find out what neighborhoods fit within your budget and evaluate their amenities, commute time, school ratings, taxes, crime statistics and other factors. Every neighborhood is unique in its own way providing different living experiences for everyone. Take some time to explore each prospective neighborhood and weigh all of the options in order make an informed decision that best fits your lifestyle.
Get pre-approved for a mortgage loan
Getting pre-approved for a mortgage loan is the perfect first step to take when looking to purchase a home. It's important to determine how much you are eligible to borrow so you can create a realistic budget and timeline for searching for your dream home. Knowing that a qualified lender has assessed your finances, verifying your ability and willingness to repay a loan, gives you peace of mind throughout the home buying process. And with a pre-approval letter, it shows sellers that you are serious about buying as soon as possible. A pre-approval letter will also help streamline the escrow process because all of the paperwork is already in place prior to making an offer on the property – greatly increasing your chances of an attractive bid being accepted by the seller.
Search listings and visit open houses to find the right home for you
When shopping for a new home, there are many elements to consider. First, you should research neighborhoods thoroughly – what kind of amenities does the area offer, what's the crime rate like, and is there an accessible public transportation system? After narrowing down your search area, browse listings and visit open houses to understand which features within a particular price range best fit your needs. Consider space requirements for each room, style preference (modern vs traditional), must-have appliances or fixtures and even potential upgrades you can make in the future. By combining research with firsthand experience at open houses, you can find the right home to purchase that suits all of your needs.
Make an offer and negotiate until you reach an agreement
Negotiations are essential when attempting to make an offer. It is important to have a clear understanding of the terms involved in order to structure the offer accurately and fairly. Both parties should come to the table prepared with their priorities, objectives and desired outcome in mind. Be sure to take into account various factors before drawing out your final deal. It takes finesse and knowledge of the given situation to determine which concessions are both acceptable and beneficial for you and the other party. With effort, patience, and understanding, it is possible to reach an agreement that will be satisfactory for both sides.
Secure financing, sign documents, and move into your new home!
Purchasing a new home is an exciting adventure! After researching the market, touring potential homes, and selecting the perfect fit, it's time to secure financing and sign paperwork. Although the process may seem overwhelming at times, having a plan of attack can help make navigating this journey much simpler. With the right team of professionals in place including loan officers, real estate agents, and appraisers if needed, you will be on track to closing the deal on your dream home in no time. With each set of steps completed comes one step closer to moving into your new home!
Financing a new home can be a daunting yet exciting task. Taking the steps listed above are essential to finding your perfect home whether it's your first or your tenth time buying. Be sure to research different neighborhoods and weigh the pros and cons of each when trying to find one that fits within your budget. Talk to lenders, visit open houses, and make sure you get pre-approved for a mortgage loan so everything is ready when it visits making an offer. Stay firm yet fair in negotiations until an agreement is reached and always do your due diligence to ensure you're getting a great deal on the perfect home for you! With the right amount of effort and patience, you'll soon find yourself owning the house of your dreams!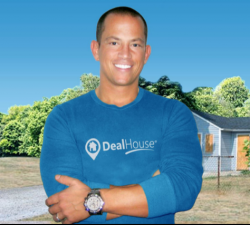 Latest posts by Chris Chiarenza
(see all)