6 Things to Avoid When Preparing Your Home For Sale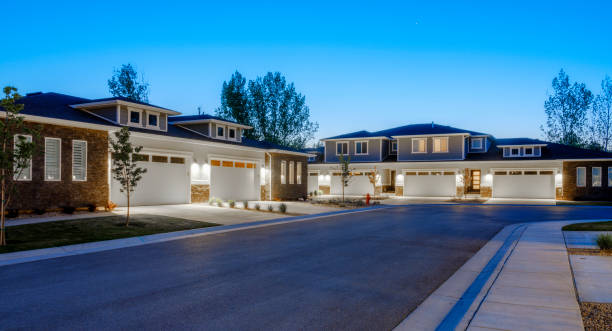 Preparing to sell your home can be an exciting and nerve-wrecking time. It is something that many of us have only done a handful of times in our lives, so it's understandable if you are feeling a bit overwhelmed. There are so many things to consider when trying to make sure that your home looks its best for potential buyers. While there are a number of things that should be done in order to get the most out of the sale process, there are also some mistakes and missteps that should be avoided at all costs. In this article we will discuss 8 important tips on how to prepare your home for sale – and more importantly what not do when putting it up on the market!
Don't overprice your home – stay within the market value for similar properties in your area
Selling a home can be a daunting task, but deciding on a fair price point can be even more daunting. It's important to remember that pricing your home too high will only deter potential buyers and prolong the selling process. To stay competitive, it's crucial to research the market value for similar properties in your area. Don't let emotions cloud your judgement – instead, approach the pricing process logically and objectively. By staying within the realm of market value, you'll attract more potential buyers and increase your chances of a successful sale. Plus, you'll avoid the disappointment of having to drop the price later on if it doesn't sell. Keep things simple and fair by pricing your home accurately.
Don't try to hide major problems with the house, such as plumbing or electrical issues
Honesty truly is the best policy, especially when it comes to major problems with your home. It may be tempting to sweep them under the rug or hope they magically disappear, but ignoring plumbing or electrical issues will only lead to bigger, more costly problems down the road. Plus, if you're trying to sell your home, attempting to hide major issues could come back to haunt you in the form of lawsuits or unhappy buyers. It may be difficult to come to terms with a major problem in your home, but the sooner you address it, the better off you'll be in the long run. Don't try to conceal these problems – instead, face them head on and take action to get them resolved.
Don't neglect to stage the property – a well-staged home helps buyers visualize themselves living there
When it comes to selling your home, staging it is an essential step that shouldn't be overlooked. A well-staged property can make all the difference in attracting potential buyers, as it helps them envision themselves living in the space. By strategically placing furniture and decor, you can highlight the best features of your home and create a warm and inviting atmosphere. This can ultimately lead to a faster and more successful sale. So before you put your home on the market, take the time to stage it properly and showcase its full potential. You might be surprised at how much of a difference it can make!
Don't forget to make improvements where needed, such as fresh paint and repairs, before listing your home
Selling your home can be an overwhelming process, but taking the time to make necessary improvements can make all the difference. A fresh coat of paint and repaired damages could be the key to attracting potential buyers and increasing the value of your home. While it may seem like an added expense, investing in these improvements can pay off in the long run. Don't forget that first impressions are crucial, and the appearance of your home can make or break a sale. Make sure to take the necessary steps before listing your home to ensure that it stands out among the competition.
Don't ignore curb appeal and neglect landscaping and maintaining the exterior of your home
Your home's exterior is the first thing visitors, neighbors, and potential buyers see, which is why it's important not to ignore its curb appeal. Neglecting your landscaping, failing to maintain your home's exterior, or leaving it in disrepair can detract from your home's beauty and value. Your home is a reflection of you, and as such, should always be presentable, inviting, and well-maintained. By focusing on your home's curb appeal, you can enhance its appearance, impress potential buyers, and even increase its overall value. So don't neglect the exterior of your home; give it the time and attention it deserves and watch as it shines like new.
Don't fail to clear away clutter that can distract prospective buyers from the important features of your home
When it comes to marketing your home, presentation is key. A cluttered and disorganized space can not only make your home appear smaller, but it can also distract prospective buyers from noticing the unique and important features your home has to offer. By decluttering and organizing your space, you are able to showcase your home in its best light. Clean countertops, neatly arranged furniture, and a tidy appearance can make a lasting impression on potential buyers, ultimately increasing your chances of a successful sale. Don't let clutter hinder your chances of selling your home, take the time to clear it away and allow your space to shine.
In conclusion, when selling your home you must do everything you can to make it attractive to potential buyers and get the best price. Remember not to overprice the property; it has to have an appeal for buyers and be able make a good first impression. Keep up the exterior appearance of your home with regular maintenance and landscaping; buyers don't want to buy into ongoing repairs and will move on if they see that's needed. Finally, clear away the clutter inside the house so buyers can appreciate its features, both large and small. Taking care in selling your home is key in getting the best price and experience during a sale. Don't leave this important process up to chance – take affirmative steps now! And if you are looking to sell fast without making any improvements or repairs at all, try DealHouse – Sell your house for top cash with no fees!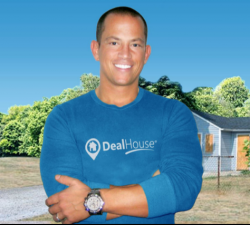 Latest posts by Chris Chiarenza
(see all)