6 Tips for First Time Home Sellers in New York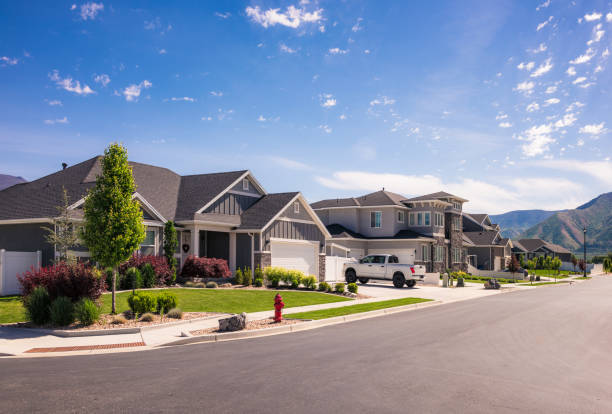 If you're a first-time home seller in New York, the thought of putting your property on the market may seem daunting. With local housing markets ever-changing and fluctuating, it is essential to stay up to date with current trends and tap into industry advice that can help get your house sold quickly and at the right price. Fortunately, we have put together 4 easy tips for first time home sellers in New York that will make selling your house less stressful while potentially getting more money out of the deal! By following these steps from start to finish, you can rest assured knowing that you did all you could do to prepare for -and successfully achieve- success when selling a home in New York.
Research the real estate market in your area – look at comparable home prices, recent sales and trends in the neighborhood
The real estate market is constantly fluctuating, and it's important to stay up-to-date on current trends in your neighborhood. By researching comparable home prices and recent sales, you can gain valuable insight into the value of your own property. With this information, you'll have a better understanding of what your home is worth, and you may even be able to make strategic decisions about when to sell or invest in upgrades. Keeping an eye on real estate trends in your area can also help you stay informed about potential changes in the housing market that could impact your bottom line. So take some time to do your homework and stay informed about the real estate market in your neighborhood.
Make sure to price your home realistically so it's competitive with other properties on the market
When it comes to selling your home, pricing it right is crucial to attracting potential buyers. You may have sentimental value attached to your property or have made upgrades recently, but those factors should not dictate the listing price. Instead, it's important to research similar properties in your area and price your home realistically to make it competitive with other homes on the market. By doing so, you increase the likelihood of attracting interested buyers and potentially receiving multiple offers. After all, a fair price is often the deciding factor for many homebuyers. So, take the time to do your research and work with your realtor to determine a fair and competitive price for your home.
Stage your home for showings – clear clutter, make repairs and perform necessary upgrades
When it comes to selling your home, staging it for potential buyers can make all the difference in standing out in a competitive market. Clearing clutter and making repairs are just the beginning of creating a welcoming and inviting space. Upgrades such as fresh paint, updated fixtures or even landscaping can add value and appeal to your home. The key is to create an environment that allows potential buyers to visualize themselves living in the space. By taking the time to properly stage your home for showings, you'll not only attract more interest from buyers, but you'll likely increase your home's value and ultimately sell it faster.
Find an experienced, trustworthy real estate agent who is familiar with local laws and regulations
Finding the perfect real estate agent can be an overwhelming task, but it is a critical step in the home-buying or selling process. To ensure a successful transaction, you need to find an experienced and trustworthy agent who is familiar with local laws and regulations. With so many agents out there, it can be hard to know where to begin. But don't worry – take the time to research and interview potential agents to find the best fit for you. In the end, you'll be glad you did your due diligence in finding an agent who will help you navigate the real estate market with ease.
Don't forget about potential hidden costs like appraisal fees or transfer taxes
When buying a new home, it's easy to get caught up in the excitement of finding the perfect property. However, it's important not to forget about potential hidden costs that could sneak up on you later. For example, appraisal fees or transfer taxes may not be immediately obvious, but they can add a significant amount to your overall costs. It's essential to do your research and budget accordingly to avoid any unpleasant surprises down the line. Keep in mind that being prepared and informed can save you time, money, and frustration in the long run.
Prepare yourself for negotiations – be willing to compromise but also stand firm on issues that are important to you
Negotiations can be a delicate balance between compromise and standing firm on important issues. Preparation is key in ensuring a successful outcome. It's essential to approach negotiations with an open mindset and be willing to make concessions, but also know where to draw the line. Don't be afraid to advocate for what you want, especially if it holds high value to you or your organization. It's a skill to navigate negotiations with finesse, but with practice and preparation, it can become second nature. Remember, being prepared and knowing your personal and professional bottom lines will put you in the best position to achieve your goals.
If you're looking to get the most out of your real estate sale, it's important to do your research, price the home realistically and stage it to attract buyers. In addition, you'll need to hire a knowledgeable realtor who can provide guidance and advice. Don't forget about hidden costs like appraisal fees and transfer taxes. Lastly, when negotiating, be willing to compromise but also stand firm on issues that are important to you so that your intereszts are protected. Selling a home takes time, energy and money, but at the end of the day it's worth it when you find the right buyer who will love living in their new home. If you're looking for a fast and hassle-free real estate sale, consider DealHouse – we buy homes for cash in record time so you can move on quickly with minimal stress or complications.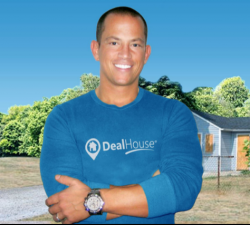 Latest posts by Chris Chiarenza
(see all)