6 Tips to Flip a House in New York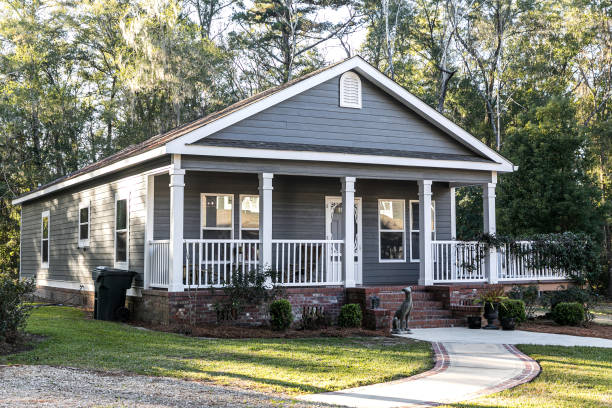 It doesn't matter if you're a first-time investor or an experienced real estate developer, flipping a house in New York is always an exciting and potentially rewarding venture. But it isn't one to be taken lightly – just ask any seasoned investor who has had some mistakes along the way! This post will provide four tips that should help you make the most of your investment while avoiding possible pitfalls. With these tips under your belt, you'll have the confidence to purchase properties in New York City with eyes wide open and seek maximum returns on investment for minimal risk. So get ready to learn how to flip a house properly in NYC; let's dive right in!
Research the local market – what are the trends in prices and rental values in the area you are looking to buy in
Before making any major investment, it's crucial to understand the market you're entering. Researching the local market can provide valuable insights into the trends of prices and rental values in the area you're looking to buy in. Not only will this help you make an informed decision, but it can also give you an advantage in negotiations. By staying up-to-date on the latest market trends, you can anticipate changes in value and take appropriate action. Whether you're a first-time homebuyer or a seasoned real estate investor, conducting thorough research on the local market is essential for success.
Familiarize yourself with New York's housing regulations and zoning laws
New York City is a bustling metropolis with a complex housing market. Whether you're a renter or a homeowner, it's important to familiarize yourself with the city's housing regulations and zoning laws. Knowing these regulations will help you navigate the intricacies of the real estate market and ensure that you are in compliance with the law. For example, understanding zoning laws will help you determine what types of development are allowed in different neighborhoods, while knowledge of rent stabilization laws will help you understand your rights and protections as a tenant. With a little bit of research, you can become well-versed in these important regulations and make informed decisions about housing in the city.
Make sure you have enough money saved for unexpected costs that may come up during renovations
Renovating your home is an exciting and fulfilling experience that can significantly improve the look and feel of your abode. However, as much as we plan, some unexpected costs may come up during the renovation process. That's why it's crucial to have enough money saved to cover any unforeseen expenses. Whether it's a hidden plumbing issue or a more complex electrical problem, having a financial safety net can help ease the stress and take care of unexpected expenses. By preparing yourself financially, you can complete your renovation project with peace of mind and joy.
Hire professional contractors who know the local area well and can complete high-quality projects quickly and efficiently
When it comes to hiring contractors, it's important to find professionals who not only have the skills to complete your project, but also know the local area like the back of their hand. Local contractors can navigate the area better, know the best suppliers to use, and are often able to complete projects more efficiently. And of course, you want to ensure that the quality of the work is top-notch. That's why it's essential to work with experienced contractors who are committed to delivering high-quality results. When you hire professionals who know the local area well, you can rest assured that your project will be completed to the highest standards, on time and on budget.
Find creative ways to increase a home's value without breaking the bank – such as adding a modern kitchen or bathroom, installing new light fixtures, or repainting walls
Owning a home is a huge investment, and it's always a smart move to find ways to increase its value. While a home renovation may sound daunting and costly, there are several creative ways to add value without breaking the bank. Many homeowners start by updating their home's kitchen or bathroom, but minor changes such as installing new light fixtures or repainting walls can also make a big impact. With a little creativity, your home can look refreshed and updated, without burning a hole in your wallet.
Don't forget about curb appeal – plant flowers, trim hedges, paint a fence, etc., to make a house look inviting from first glance
When it comes to selling a house, it's not just about the interior – curb appeal matters too! The first thing potential buyers will see when they arrive is the exterior, so it's important to make it look as inviting as possible. Planting colorful flowers in the front yard, trimming hedges, and painting a fence are just a few ways to add some curb appeal to your home. This will not only draw in potential buyers, but it can also increase your home's value. So don't forget about the outside of your home – it can make all the difference!
If you are looking to purchase a home in New York, the most important thing is to do your research about the local market and familiarize yourself with the housing laws and regulations. Make sure you have an emergency fund that you can use for any unexpected costs that may come up during renovations and hire professional contractors who can complete your projects quickly. Additionally, there are ways that you can increase a home's value on a budget – such as installing new light fixtures, repainting walls, or adding a modern kitchen or bathroom. And remember, don't forget to enhance the curb appeal by planting flowers and trimming hedges! When it comes down to it, finding your perfect dream home in New York is totally achievable for every budget if you follow these tips and do your homework. Finally, if all else fails, let DealHouse help take the hassle out of buying property: we buy homes as-is for cash with no fees involved.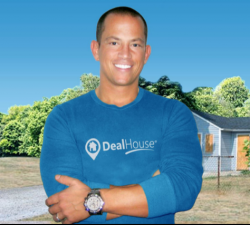 Latest posts by Chris Chiarenza
(see all)