7 Tips to Sell Your House Fast and Find the Perfect Buyer
If you're looking to sell your house quickly and find the perfect buyer, we've got you covered. Selling a home is often quite daunting but by following our 7 top tips, you can rest assured that it will be a smooth process with great results in no time at all. With over 25 years of experience assisting others on their journey to buy or selling their homes, we know how important it is to have the right tips and tricks up your sleeve when it comes to putting your property on the market. We understand that the whole process can seem very overwhelming but fear not! Our easy-to-follow guide has everything you need for success – so let's get started today!
Declutter and depersonalize to make a great first impression
Making a great first impression is essential whether it's in an interview, in the professional world, or with friends and family. One way to accomplish this is by decluttering and depersonalizing any space you are in. This can help leave onlookers feeling organized, clean, and inviting – qualities that enhance the impression you make. To start the process of decluttering and depersonalizing, eliminate any extra items that don't need to be there. Doing this will remove visual clutter from a space as well as reduce distractions from conversation, leaving room for clear communication. Additionally, focus on making the space appear neutral without personal mementos or bright colors. All of these factors will help create an environment where people feel welcome, secure, and comfortable – enabling you to make a lasting first impression.
Staging – arrange furniture, depersonalize rooms, and highlight best features
Staging a home for sale should be taken seriously, as it can make or break the entire listing. Even if a room looks brilliant with personal items, it's important to remember that depersonalizing is key when trying to appeal to potential buyers. Instead of focusing on your own belongings, try to rearrange furniture in a way that maximizes space and allows the attention to stay firmly on the best features of the house – such as the large windows or beautiful hardwood floors. If these rooms can look spacious and well cared for, there is no doubt you will draw in more buyers and achieve higher asking prices on a much quicker timeline.
Update and upgrade any outdated or worn out features in the home
Taking the time to update and upgrade any outdated or worn out features in the home can be a great investment. Not only will it bring an aesthetic appeal to the space, but could also give it a more modern feel and function. From repainting walls to updating faucets and light fixtures, the possibilities for improving existing features are limitless. Investing even a little effort in upgrading the decor of your living space can make a major difference; not only to how you enjoy and utilize the space around you, but also potentially to its overall value as well.
Enhance curb appeal with landscaping, painting and new front porch furniture
Increasing the curb appeal of your home can make all the difference. Whether you are trying to give your space a facelift or preparing to sell, rejuvenating the front of your house is an essential step. Installing landscaping can add texture and visual interest, while a new coat of paint will instantly freshen up the look. Adding porch furniture that accentuates your style and provides comfortable seating for visitors are all great accents that will help you enjoy your outdoor spaces even more. When looking for ways to enhance your curb appeal, consider these three options for a lasting impact!
Take quality photos of each room to show off the house's best features
Taking quality photos of each room in your listing is a great way to impress potential buyers and give them an accurate portrayal of the house. You should make sure to capture the best features of each room so they will be displayable in your online listing. Ensure that each photo is clear, well-lit, and shows off the full scope of the room by taking multiple angles or photos showing larger sections. Offering quality images gives potential buyers a great visual of what they could expect in their potential residence and can strengthen their interest even further.
Price it right – research recent housing sales in your area to determine an accurate price point
Knowing the value of a home before you put it on the market can ensure you receive top dollar for your hard earned asset. Doing research into recent housing sales in your area is key in determining an accurate price point. This is not a process that should be taken lightly, but rather one that requires diligent effort and attention. Seeking the advice of realtors familiar with the market can be incredibly useful as well. Pricing it right upfront will allow you to maximize profits while also avoiding negative delays or losses down the line
Selling your home doesn't have to be a pain! Following the tips in this blog post can help you make sure that your house is truly ready and appealing for potential buyers. Start by decluttering and depersonalizing your home, highlight the best features and enhance the curb appeal. You should also update and upgrade any outdated or worn out features and take quality photographs of each room to show off the house's best features. Lastly, research recent housing sales in your area to determine an accurate price point for pricing it right. If all this sounds like a lot of work or you think it will take too much time, look into other options such as selling your house fast with DealHouse. We buy homes quickly for cash with no up-front fees or commissions, so call us today to learn more about how we can help sell your house hassle-free!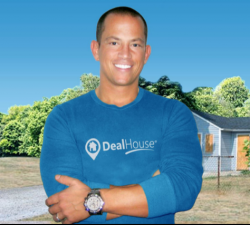 Latest posts by Chris Chiarenza
(see all)