Are Cash Home Buyers Legitimate? How to Verify their Credibility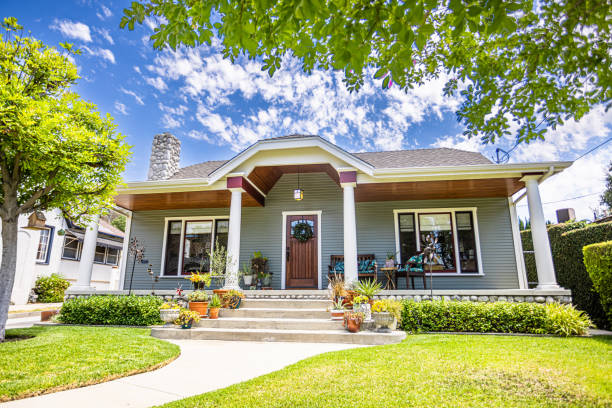 Cash home buyers can be a great option if you're trying to sell your house quickly for cash without undergoing the traditional route of working with a real estate agent. But it's important that you know how to verify their credibility, as not all so-called cash offers are created equal. In this blog post we'll discuss what kinds of questions and criteria should be used when evaluating prospective cash home buyers to ensure they have the resources needed to make an offer on your property. We'll also outline key warning signs that indicate a buyer is not trustworthy or credible, helping you avoid getting scammed in the process.
Understand the concept of a cash home buyer
Are you looking to sell your home quickly and without the hassle of dealing with real estate agents and potential buyers? Then it may be worth understanding the concept of a cash home buyer. A cash home buyer is an individual or company that has the funds readily available to purchase your home outright, without the need for financing from a lender. This can lead to a faster and smoother sale process, as there are no long waits for mortgage approvals or financing contingencies. Additionally, because cash home buyers are purchasing the property directly from you, they may be willing to pay a fair price for your home, without the need for negotiations or haggling. So, if you're looking for a stress-free way to sell your home, a cash home buyer may be the solution you've been searching for.
Research the company's background information
Before investing your time and efforts into a company, it's critical to have a solid understanding of their background information. By researching a company's history, financial records, and organizational structure, you can gain valuable insights into their potential for success. Understanding a company's mission statement and core values can also provide valuable insights into the culture and ethos of the organization. Furthermore, analyzing a company's market trends, competitors, and customer feedback can provide valuable insights into the competitive landscape and the company's potential for growth and profitability. While conducting research on a company's background information can be time-consuming, the insights gained can ultimately help you make informed business decisions and position your organization for success.
Review their experience and credentials
When it comes to finding the right professional for a job, it's important to take a look at their experience and credentials. A person's experience can speak volumes about their abilities and give you a sense of their expertise in a given field. Credentials, like degrees or certifications, can also serve as evidence of a person's knowledge and skills. By reviewing a person's experience and credentials, you can feel more confident in your decision to work with them and trust that they will deliver quality results. Don't hesitate to ask questions or seek out references to further validate their qualifications. Investing time in finding the right person for the job can make all the difference in the outcome of your project or task.
Check for customer reviews online
When it comes to shopping online, researching customer reviews can be incredibly helpful in making a decision. With just a quick search, you can see what others have experienced with the same product or company. This can give you an idea of the quality of the product or level of customer service you can expect. It's always a good idea to check multiple sources to get a balanced view. Keep in mind that reviews can be biased, so it's important to read through them with a critical eye. Whether you're buying a new gadget or looking for a reputable service provider, reading customer reviews can help you make a confident decision.
Ask questions about their policies and procedures
Asking questions about policies and procedures is an important step in understanding how an organization operates. By clarifying any ambiguities or concerns you may have, you can gain a deeper understanding of the standards and expectations set by the company. Some possible questions to ask might include how the policies and procedures were developed, who is responsible for enforcing them, and what the consequences are for non-compliance. Don't be afraid to ask probing questions; by doing so, you can help ensure that the organization is transparent and accountable. Ultimately, being informed about policies and procedures can help you navigate the workplace more effectively, and contribute to a positive and productive work environment.
Compare prices to other buyers in the market
Whether you're shopping for groceries or a new car, it always pays to do your research and compare prices to ensure you're getting the best deal. With so many buyers in the market, it can be challenging to know if the price you're paying is fair. That's where comparing prices to other buyers comes in handy. By taking the extra time to shop around and see what others are paying for the same item, you may be able to negotiate a better deal or find a more competitive price that saves you money. Plus, you'll have the peace of mind of knowing you're not overpaying in a market full of different pricing structures. So before you make your next purchase, consider taking a few extra minutes to compare prices and make an informed decision.
Selling your house can be a stressful and drawn-out process, but when working with a reputable cash home buyer like DealHouse, you can rest assured that you will receive an offers for the best possible price. DealHouse has years of experience and provides their buyers with tailored services that ensure their clients get the most satisfactory outcome. With experienced staff, outstanding customer service, and a commitment to staying up-to-date with current laws and regulations, DealHouse has provided first-rate experiences to customers across its network. Plus, DealHouse has become known for providing competitive pricing on homes in comparison to other cash home buyers in the market. Offering unparalleled customer service, knowledgeable professionals, and unbeatable prices, it's clear why so many people choose DealHouse as their preferred cash home buying partner. So if you're looking for a fast sale on your house with cash, look no further than DealHouse – they buy houses as is for cash and make selling simple!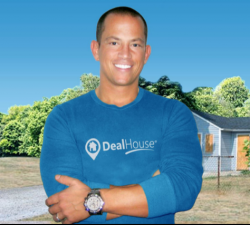 Latest posts by Chris Chiarenza
(see all)