Avoiding Scams: How to Identify Legitimate Cash Home Buyers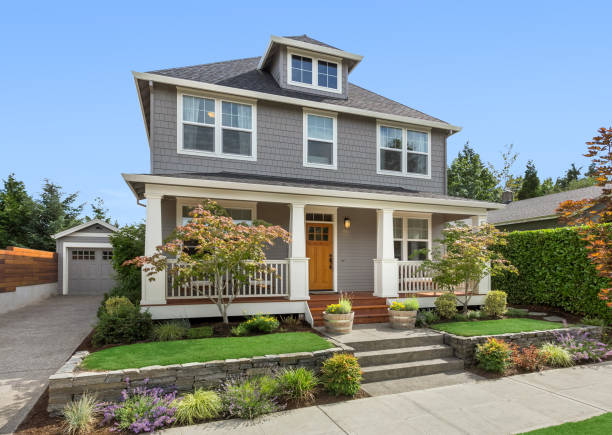 Are you looking to sell your home quickly for cash? It's important that you're aware of the potential risks and scams associated with such a sale. Unlike conventional real estate transactions, it can be difficult to tell whether offers from Cash Home Buyers are legitimate or just another scam. To minimize risk and get the most out of the transaction, educating yourself is key! We'll provide a guide on how to identify trustworthy Cash Home Buyers so that you can make an informed decision when selling your house fast for cash.
Research Cash Home Buyers – Verify credentials, read customer reviews, and check out their website
Are you looking to sell your home quickly and efficiently? If so, you may have considered working with a cash home buyer. It's important to do your due diligence before choosing a company to work with. One of the first things you should do is verify their credentials. Make sure they are licensed and registered with the appropriate organizations. It's also a good idea to read customer reviews to get a sense of their reputation. Lastly, be sure to visit their website to learn more about their services and to get a feel for their professionalism and expertise. By taking these steps, you can feel confident in your choice of cash home buyer and trust that you'll have a successful sale.
Avoid Upfront Payment – Legitimate companies will not require any upfront payment or fees
It's a common scam tactic for fraudulent companies to request upfront payment or fees before providing any service or product. However, legitimate companies understand the importance of building trust with their customers by being transparent about their pricing and fees. If you come across a company that demands upfront payment, it's always wise to do your research and verify the company's legitimacy. Remember, a legitimate company will never require you to invest your hard-earned money without providing any value in return. Always exercise caution and don't fall prey to such scams.
Understand the Process – A legitimate cash home buyer should be able to explain every step of the process in detail
When it comes to selling your home for cash, it's important to understand the process from start to finish. That's why it's crucial to work with a legitimate cash home buyer who can explain each step in detail. From the initial consultation to the closing, a reputable buyer should be transparent in their approach and keep you informed every step of the way. This ensures that you have a clear understanding of what's happening and nothing catches you off guard. Whether you've sold a home before or it's your first time, a trustworthy buyer will make the process as stress-free and straightforward as possible.
Get Everything in Writing – Make sure that all agreements are in writing and signed by both parties
When it comes to agreements, verbal ones are often not enough. While it may seem like a hassle, getting everything in writing and signed by both parties is crucial. Without written agreements, misunderstandings and disputes can easily arise. It's important for both parties to fully understand and agree on the terms before putting pen to paper. This not only protects both parties involved but also ensures that everyone is on the same page. So, whether it's a business deal, a lease agreement, or even just a promise from a friend, make sure to get it in writing. Your future self will thank you.
Analyze All Offers Carefully – Compare offers from different buyers and look for any hidden costs or surprises
When it comes to making important decisions, it's crucial to analyze all offers thoroughly before making a final choice. This is especially true when you're making a big purchase or selling a valuable item. Comparing offers from different buyers is essential, but it's equally important to look for any hidden costs or surprises that may not be immediately apparent. Taking the time to carefully evaluate all of the details can save you from making a costly mistake in the long run. So whether you're buying a new home, selling your car, or considering any other significant transaction, make sure you do your due diligence and take nothing for granted. Stay vigilant, and you'll be sure to make the right choice.
Don't Sign Anything Until You Are Ready – There should be no pressure to sign anything until you are comfortable with the offer
It's always important to take the time to review any documents before signing them, especially when it comes to legal or financial matters. Don't let anyone pressure you into making a decision before you are ready. Take the time to read through everything carefully, ask questions, and seek professional advice if necessary. Remember, it's better to be cautious and thorough before committing to something than to regret signing a document later. Don't hesitate to take your time and make an informed decision that you'll feel confident about.
In conclusion, research cash home buyers carefully and verify their credentials. Be sure to avoid any companies that ask for upfront payment or fees, since this is usually a red flag that the company is not legitimate. Understand the process clearly and always get everything in writing from each party. Finally, take your time analyzing the offer and do not sign anything until you are absolutely ready to do so. Do your due diligence and make sure that the process goes as smoothly as possible. DealHouse provides top-notch cash home buyers services – we buy homes as is with the promise of a smooth and efficient transaction without extra fees and surprises. Contact us today to learn more about what we can do for you!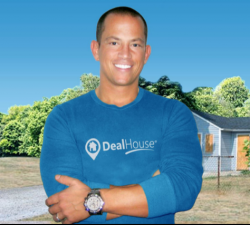 Latest posts by Chris Chiarenza
(see all)