Buying Foreclosed Properties in New York: Tips for Investors and Homebuyers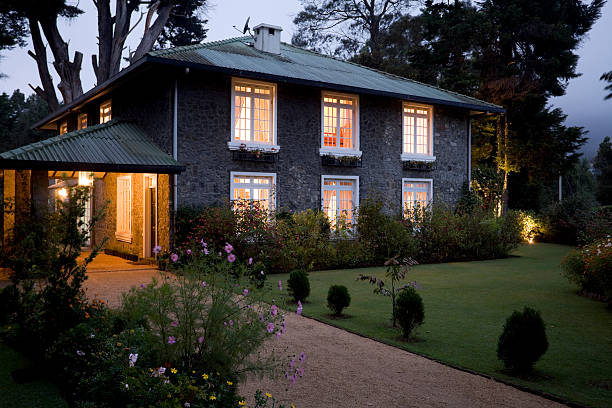 Have you been dreaming of finding your dream home in the bustling city of New York, but don't have the budget for it or don't want to go through a long bidding process? If so, then you should certainly consider buying a foreclosed property. Not only can these properties be much more affordable than other real estate options, but they also present buyers with an opportunity to get a great deal on their investment and maybe even fix up the home to make it truly unique. To help guide buyers looking for that special piece of New York City, in this blog post we're going to discuss tips on buying foreclosed properties in The Empire State and how to make sure you get the most bang-for-your buck. Keep reading if you're interested!
Understand the Foreclosure Process in New York
With so much uncertainty in the current economy, it's crucial to understand the foreclosure process in New York. Whether you're a homeowner struggling to keep up with mortgage payments or an investor looking for opportunities, knowing the ins and outs of this legal process is a must. In New York, foreclosures can be judicial or non-judicial, depending on the type of mortgage and the lender's preference. Additionally, there are specific timelines and procedures that both parties must follow, including notifications, court hearings, and auctions. Knowing your rights, responsibilities, and options can make all the difference in navigating this complex process. Let's dive in and demystify the foreclosure process in New York.
Research the Property and its Surroundings
Before making any major real estate decisions, it's important to research not only the property itself but also its surroundings. Are there any upcoming developments that could greatly impact the value or livability of the property? What is the crime rate like in the area? What are the school districts like? Does the neighborhood have any notable amenities such as parks, restaurants, or shopping centers? Taking the time to thoroughly research the property and its surrounds can help ensure that you make a well-informed decision and avoid any potential surprises down the road.
Hire a Professional for Inspections and Legal Advice
Making a major purchase such as a house or a car is a significant financial investment. With so much on the line, it's important to ensure that you're making a wise decision. That's where the professionals come in – hiring an expert for inspections and legal advice can save you time, energy, and money down the line. A professional inspector can identify any issues or potential problems in your new property, giving you peace of mind and helping you to negotiate purchasing terms. And when it comes to legal advice, having an expert on your side can prevent you from making any costly mistakes. With their knowledge and experience, they can navigate complex legal jargon and guide you through the buying process. Ultimately, hiring a professional for inspections and legal advice is an investment in your future – giving you the confidence you need to move forward with your purchase.
Secure Financing for Your Purchase
Purchasing a new home or vehicle can be an exciting time in your life. However, finding the right financing can often be a challenging aspect of the process. You'll want to make sure you secure the best possible deal and avoid getting stuck with unfavorable loan terms. It's important to do your research, shop around, and compare rates from different lenders before settling on a financing option. Consider factors such as interest rates, loan terms, and fees when making your decision. With a little bit of effort, you can successfully secure financing that best suits your needs and budget.
Consult with an Expert Realtor to Help You Find the Right Property
Finding the perfect property can be a daunting task, especially if you are not familiar with the housing market or the area you are searching in. That's why consulting with an expert Realtor is crucial in helping you navigate through the process. A professional real estate agent has the knowledge and experience to guide you through every step, providing invaluable insights and advice along the way. They can help you identify your wants and needs, narrow down your search, and negotiate the best deal possible. With their help, you can confidently make one of the biggest and most important decisions of your life with ease and peace of mind. Don't take chances with such a significant investment, trust in the expertise of a Realtor and find the property that suits you best.
Make Sure You Have a Plan for How to Restore and Maintain the Property After Buying It
Buying a property is an exciting and major investment, but it's important to remember that it requires upkeep and maintenance to ensure its longevity. It's imperative to have a plan in place for how to restore and maintain the property after the purchase. This plan should include regular inspections, repairs, and updates to keep the property in top shape. Neglecting maintenance needs can lead to costly repairs down the line and decrease the overall value of the property. By making a plan and staying on top of maintenance, you'll be able to enjoy your property for years to come.
Purchasing a foreclosure in New York can be a great way for buyers to invest in real estate and build wealth. However, it is important to do your due diligence before investing in any property. Make sure you understand the process of foreclosure, research the property and its surrounding areas, hire professionals to inspect and give you legal advice, secure financing if necessary, consult with an expert realtor, and have a plan for how to restore and maintain the property once you purchase it. Following these steps will ensure that you make a wise investment. If you feel overwhelmed by the process or don't want the hassle of dealing with rehabbing or reselling a foreclosure then know that there are other options such as going with cash house buyers like DealHouse who specialize in buying homes "as is" quickly without any hassles or hoop-jumping that often comes along with selling via traditional means. Don't feel like you're alone going through this difficult process–reach out to DealHouse today and get the guidance and assistance you need so that when time for sale comes around, your house sells fast!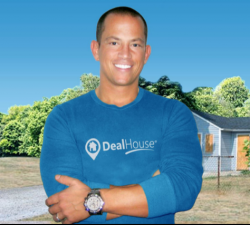 Latest posts by Chris Chiarenza
(see all)