Calculating The Value Of Your Home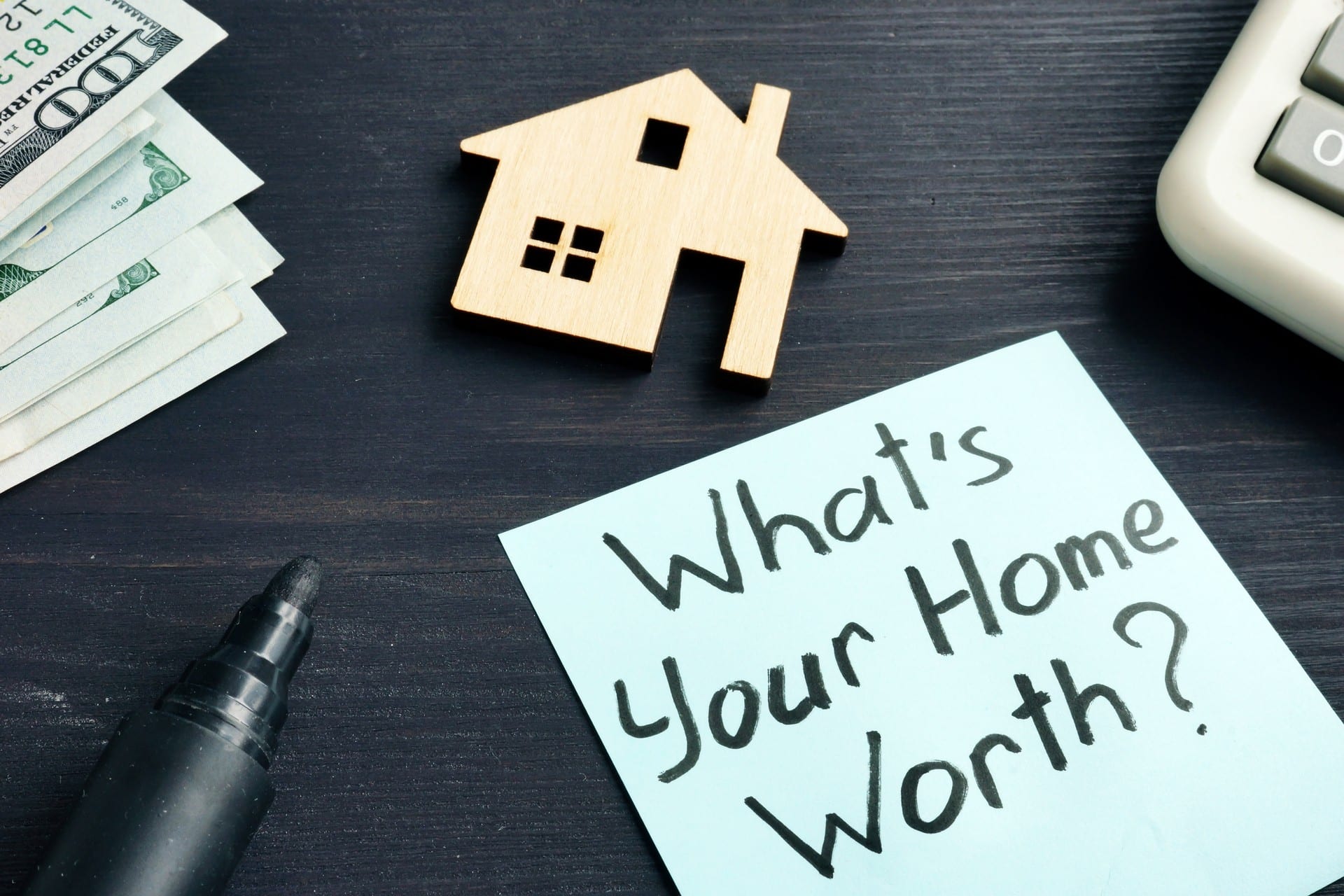 How do I calculate the value of my home?
Calculating the value of your home explained.
Your neighbors just sold for a nice number. You probably assume your own home's value is more or less the same. Is it? Maybe and maybe not. Valuations emerge from a complex combination of moving parts that blur logic and lead one to the age-old trap of jumping to conclusions.
If you plan on selling your home soon, take your time and make sure that you have a balanced outlook on the reality of your situation. Any other route may cost you time, money, opportunity, and even your next home.
We're here to show you how to go about getting a fair and accurate home valuation.
The home valuation notion lies at the bottom of every homeowner's curiosity. Don't believe us? Look closely at these popular Google searches our IT people observed in only a few days:
my homes value
evaluate my home value
value of my home real estate
how do I know how much my house is worth
how much is my house worth
what are home values in my neighborhood
my home value
find my home value
what is the value of my home
what is the market value of my home
what is my home wort
calculate my house value
my home market value
home values in my neighborhood
what is the value of my house
If you are one of them, you'll find clarity here.
How the Pros calculate Your Home's Worth
Most experienced real estate professionals use the same proven process to derive home values. It involves two essential steps: 
Finding comparables
Making the necessary adjustments
There's an involved and detailed process as follows:
A. Comparables
Comparables or "comps," for short, are home sales in your area that are used as a yardstick when estimating your property's price. Here's the fly in the ointment: the last number of houses sold in the close-by neighborhoods may differ significantly from yours on multiple levels.
Differences include such items as size, age, building materials, location, and amenities, among many other factors. However, broad research should find at least four houses that are similar to yours. Some notable comp components are:
Sale Recency: The best comps cover properties sold a minimum of 90 days, and no more than 12 months past.
Home Features: Residences that compare side-by-side with yours in characteristics such as square footage, style of home, and the number of rooms – like bathrooms and bedrooms.
Distance: Common sense tells one the real estate comps must relate to residences in close proximity. 
Location: A colossal comp. Even in the same street, a home on the water is vastly different from one on the other side. Another example – a cul-de-sac demands a premium in most cases. Facing railway tracks is a big turn-off, as is heavy commercial activity around the corner. Views versus no views is another valuation differentiator. 
You may well ask – "And if there are no close comparables?" It's possible. No two properties are 100% alike, and the level of diversity may indeed be substantial. It's time to move on to dollar value adjustment as a way to validate these differences.
B. Making the necessary adjustments
It's a painstaking process if followed to the letter:
Take each comparable putting it side-by-side with your home's features. 
Next, identify their distinct differences, including square footage and the number of bathrooms and bedrooms. 
Add or subtract the value of the difference from the overall comp.
Case Study:
The Smith family home has five bedrooms. The closest comps sold recently and in the nearby neighborhoods, only have three. Jack smith's task is to find out how much the latter would have sold for based on an apples-to-apples comparison.
So, he strives to get a cost estimate for each bedroom addition, times it by two, then add it on for each comp under focus. Now he's getting closer to fair value. Then, fine-tuning, even more – Jack moves into a similar analysis of features his home has or doesn't have versus the selected the ones under focus.
The bigger the sample pool, the more accurate is the result. 
                            ____________________________________
When sales of homes are few and far between, professional assessors apply sophisticated algorithms to account for changing trends in buyer behavior. They call these "date of sale adjustments." If it gets to that, it's time to get expert advice on this aspect of the exercise to avoid errors.
The biggest mistakes when making valuation comparisons
Now that you have a sense of the overarching process to value a home, let's review the two big gaffs people make when holding their homes up against comps.
You undoubtedly now see that home valuation is a multifaceted process from research to adjustment. While there's some science attached to it, even experienced real estate mavens misstep during the process. 
Misinterpreting listing prices as sold value 
It's an easy mistake to make. Just because a home lists for a specific price doesn't mean it will sell for that number. Indeed, measuring valuation off a home that's long on the market is more than likely to be overpriced. Be heedful of three classifications for homes on the MLS – active, pending, and closed. 
Active pricing won't help you since the properties are still up for sale and represent the seller's hopes more than anything else.
Pending deals are those recently put under contract. Price shown is still the active listing price, and therefore of little use.
Closed deals align with the price the home sold at – the most accurate pricing data. Beware, however, of exceptional circumstances, like foreclosures, or other isolated events that may be way out of the realistic price range. 
Thinking you can get more than 100% return on renovations via an elevated valuation 
Most improvements, in the short term, don't work. It makes little sense to remodel for more than proportional valuation advancement, unless you believe it will beat the odds. It happens, but not frequently.
Moreover, home buyers arrive with a kaleidoscope of tastes that probably differ considerably from yours (e.g., You put in Pergo flooring, they are sold on engineered wood).
As a result, prospects show reluctance to pay for any renovations that they intend pulling up and redoing after taking possession. It's a fool's game trying to guess what that is, or catering to everyone's taste. 
Instead of sweating out the valuation conundrum, try the DealHouse way
Long Island welcomed the groundbreaking real estate services of DealHouse to Nassau and Suffolk Counties. Residents in towns like Ronkonkoma, West Sayville, Lake Grove, and Patchogue have learned there's a much easier way to sell your home with trusted valuations.
Let the highest standard of real estate professionalism save you time and stress by cutting through all the valuation obstacles to give you a bottom line that makes ultimate sense.  
We have turned the traditional methods of selling houses (i.e., through realtors) on their heads by promising you a rock-solid offer for your home within twenty-four hours of contacting us. Our technology is geared to do the following:
Overview all the comparatives seamlessly and faster than any homeowner on his or her own.
Zone in on the valuation that represents your home in the best light. Our clients say you can trust us to do just that, and they should know.
Ignore poor curb appeal, clutter, and outdated furniture and fittings. These items will not bite into our valuation parameters. 
Come up with a fair offer, less reasonable repairs like broken windows, defective plumbing, holes in the sheetrock, and the like.
Take second-guessing yourself out of the selling process. We get to the genuine value of your home without taking you through the confusion that traditional realtors have in store for you. 
Do you live in any town listed below?
If so, Contact us, and we'll be there with little delay to make an onsite inspection. Within 24 hours, you'll have a cash offer that cannot fall away. The bottom line to you is a fair market valuation and the only deductions you'll see are reasonable repair costs. 
Remove the multitude of homebuyer emotions from the process that inevitably drive prices down. Carry on with your everyday schedules without the traditional inconvenience.
Trust that saving your money on rectifying clutter, curb appeal, and small renovations didn't play negatively into your offer value. The DealHouse benefits are compelling, reliable, and legendary in the Long Island region – ask anyone on its long client list providing 5-star reviews.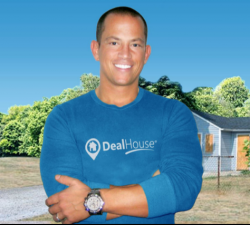 Latest posts by Chris Chiarenza
(see all)