Can You Get Your House In New York Back After Foreclosure?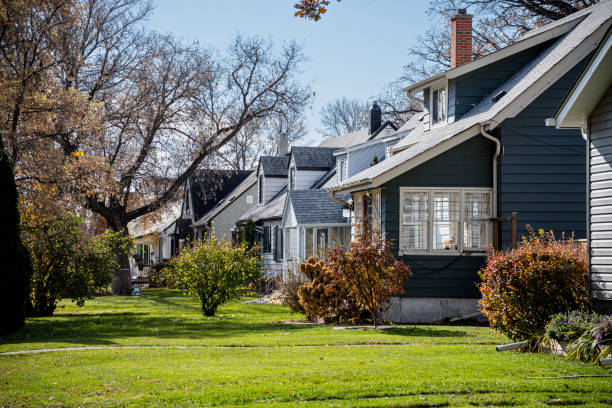 If you're looking into how to get your house back in New York after foreclosure, then you'll want to read this blog post! Foreclosure is a stressful and heartbreaking process; it involves the court proceedings where a lender can take possession of your property if you haven't been able to make mortgage payments on time. This can be especially difficult if you've recently lost your job or have been going through financial struggles. While there is no easy way to navigate through foreclosure and get your house back in NY, we'll provide some insight on what options are available for those hoping to reclaim their homes after the lender has taken control. Keep reading for more information about getting a house back from foreclosure in New York State!
Overview of Foreclosure in New York State
Foreclosure is a legal process in which a lender takes possession of a property from a borrower who has failed to repay their loan. In New York State, this process can take anywhere from six months to several years, depending on the circumstances. Foreclosures can be initiated through judicial or non-judicial proceedings, and the consequences for borrowers can be severe, including the loss of their home and damage to their credit score. While foreclosure can be a difficult and complicated process, it is important for borrowers to be aware of their rights and seek legal assistance if necessary. By staying informed and acting quickly, borrowers can take steps to avoid foreclosure and protect their financial future.
What You Need to Know About Repurchasing Your Home After Foreclosure
Going through a foreclosure can be a tough experience, but it does not have to be the end of your homeownership journey. If you have gone through foreclosure and are considering buying a home again, there are a few things you should know. For starters, you will need to wait a certain period of time before you are eligible to apply for a mortgage. Additionally, you will need to work on repairing your credit score and saving up for a down payment. However, with some patience and dedication, you can turn your foreclosure into a speed bump instead of a roadblock on the way to owning a home again.
How to Find Out if Your Home Is Eligible for Repurchase
Are you considering selling your home but unsure if it's eligible for repurchase? Luckily, there are a few key factors that can help you determine if your home meets the requirements. First, look into any government programs or initiatives that may offer repurchase options. Additionally, check with your mortgage lender to see if they have any buyback programs in place. You can also research the market value of your home to see if it's a desirable property for potential buyers. By considering these factors, you can determine if your home is eligible for repurchase and make an informed decision about your next steps.
The Benefits and Drawbacks of Repurchasing Your Home After Foreclosure
Foreclosure can be a gut-wrenching and stressful experience that nobody wants to deal with. However, there are options available for those who have lost their homes. One such option is repurchasing your home after foreclosure. There are both benefits and drawbacks to doing so. On the one hand, repurchasing your home can give you a sense of stability and familiarity. It can also potentially save you money in the long run, as it may be cheaper than purchasing a new home. On the other hand, there are also drawbacks to repurchasing your foreclosed home. It can be a lengthy and challenging process, and there may be additional costs associated with repairing and renovating the property. Ultimately, deciding whether or not to repurchase your home after foreclosure is a deeply personal choice that will depend on your individual circumstances.
Options Available If You Are Unable to Repurchase Your Home
Losing a home is never easy, but sometimes circumstances outside our control make it impossible to repurchase. If you find yourself in this situation, it's important to know that there are options available to you. One option is to look into rental properties in your area. Renting can provide a more affordable and flexible alternative that allows you to maintain your independence and stay in your preferred community. Another option is to seek out government assistance programs that provide housing aid to those in need. These programs can offer financial support for rent, or even provide housing vouchers that can be used towards purchasing a new home. Remember, there is no one-size-fits-all solution, so it's important to explore your options and find the solution that works best for your unique circumstances.
Strategies for Successfully Rebuilding Credit After a Foreclosure
There's no denying that a foreclosure can be a major setback for your credit score. But the good news is that it doesn't have to be permanent. There are a variety of strategies you can use to rebuild your credit after a foreclosure, from taking out a secured credit card to making all your payments on time. One essential step is to closely monitor your credit report and dispute any errors that may be holding you back. You can also work with a credit counselor or financial advisor to create a personalized plan for improving your credit score. While it may take some time and effort, with the right strategies in place, you can successfully rebuild your credit after a foreclosure and regain your financial footing.
Foreclosure in New York State can be a difficult process, and it is important to understand how to repurchase your home after a foreclosure if you are able, how to rebuild credit after foreclosure and options available if you are unable to repurchase. There could be many benefits of choosing to repurchase your home but also drawbacks that require some thoughtful consideration. Consciously make the decision that is best for you and your family. Also consider any other ideas or resources that may be available. If selling your home fast is the right choice for you, DealHouse can help! We buy houses for cash and offer a professional, streamlined service that makes the entire process simpler and more convenient than ever before.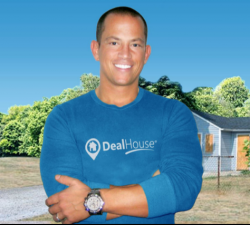 Latest posts by Chris Chiarenza
(see all)