Everything You Need to Know About Selling Your House for Cash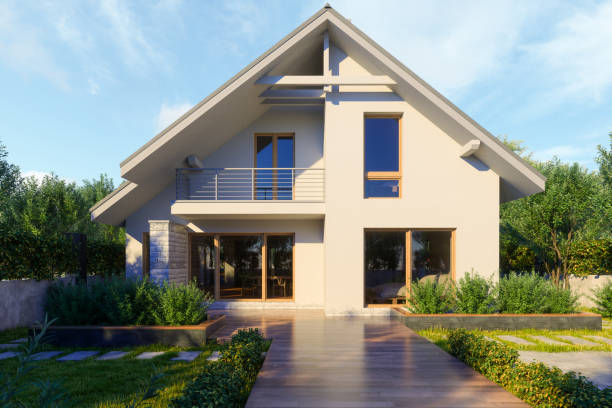 Are you interested in selling your property for cash? If so, you've come to the right place. As a real estate consultant, I'm here to help you every step of the way. In this comprehensive guide, you'll learn:
How to identify potential cash buyers
The purchase process involved
Common mistakes to avoid
The best channels for promoting your property
Tips for valuation and fixing up your home
Dealing with legal and contractual obligations
Step 1: Identify Potential Cash Buyers
In case you're planning to sell your home for immediate cash, there's a broad spectrum of options available for locating prospective purchasers. There are several key players who predominantly engage in the cash-for-property business and could be interested in buying your property. These include:
Real Estate Investors: These can be either individuals or institutions that purchase properties mainly for the purpose of earning return on their investment. They can buy your house outright, saving you from potential hassles related to the traditional home selling process.
House-Flipping Companies: These are firms that specialize in buying homes at a low price, renovating them, and selling them at a profit. They often pay in cash and are always on the lookout for good deals.
iBuyers: iBuyers are a relatively new phenomenon in the real estate industry. These are online companies that use automated valuation models (AVMs) to make instant, all-cash offers on homes.
Individual Cash Buyers: These could be people who have the financial resources to buy a home outright without needing to secure a mortgage. They might be buying for personal use, as a second home, or for investment purposes.
To identify these potential buyers, it is recommended that you expand your search using a combination of online and offline resources. These could include:
Local Real Estate Investment Groups: These are associations or clubs where people interested in real estate investing congregate, either in person or online. Attending their meetings or engaging with their online communities can help you identify potential cash buyers.
Online Forums or Social Media Groups: Digital platforms dedicated to real estate investing could be a treasure trove of potential buyers. Websites like BiggerPockets or real estate-focused Facebook or LinkedIn groups can be a good starting point.
Local Classified Ads: Don't underestimate the power of traditional local classified ads. These can be found in newspapers or online platforms like Craigslist.
Direct Mail or Targeted Online Marketing: Personalized letters or postcards can help you reach out to potential cash buyers who may not be active on online platforms. On the other hand, targeted online ads, using platforms like Google AdWords or Facebook Ads, can help you reach a broader audience, increasing your chances of finding a buyer.
In conclusion, there's a diverse range of resources you can utilize to find cash buyers for your property. It's all about exploring all avenues and being strategic in your approach.
Step 2: The Purchase Process
Although the timeline for a cash transaction is often shorter than that of a traditional sale, it's essential to be prepared for several important stages in the buying process:
Disclose Property Details: You will need to supply potential buyers with a property disclosure statement. This document should outline any known problems, potential risks, or enhancements that have been made during your tenure as the owner. Transparency is key in this step, as it can prevent disputes or legal issues later on.
Home Inspection: The buyer is likely to conduct a home inspection to ascertain the state of the property. This is an opportunity for them to identify any possible problems or damages that might not have been apparent at first glance. Following the inspection, be ready to discuss any major concerns they might have or offer concessions to address these issues. Negotiation is often a part of this stage.
Purchase Agreement and Closing Procedures: Once both parties have agreed on the terms and conditions, the next step is to sign a purchase agreement. This is a legally binding contract that outlines the final purchase price and any conditions of the sale. After signing the agreement, you will proceed with the closing procedures, which includes title transfer, settling any outstanding bills or fees associated with the property, and finally, the handover of the property to the buyer.
Remember, each transaction can be unique, and while cash sales often have fewer complications and a quicker timeline, it's always important to understand each step in the process to ensure a smooth and successful sale.
Step 3: Avoiding Common Mistakes
Transitioning from a traditional property sale to a cash sale can indeed be a daunting process. Cash sales can offer certain advantages such as quicker closings and a more straightforward transaction, but it's essential to be cautious and avoid common mistakes that can arise in this process. Here are some crucial points to keep in mind when transitioning to a cash sale:
Researching Potential Cash Buyers: One of the most critical steps in a cash sale is researching potential buyers. While cash buyers may seem like a quicker and easier option, it's vital to ensure they are reputable and financially capable of closing the deal. Scams and fraudulent buyers can be prevalent, so do your due diligence by checking reviews, verifying credentials, and seeking references. If possible, consult with a real estate agent or attorney who can help you assess the legitimacy of the buyer.
Considering Multiple Offers: Just because you receive a cash offer doesn't mean you should immediately accept it. Take your time to understand the market value of your property and consider seeking multiple offers. Comparing different offers will allow you to make an informed decision and potentially negotiate better terms. Multiple offers can also create competition among buyers, potentially leading to a higher sale price.
Assessing Your Home's Value: Before accepting any offer, it's crucial to have a clear understanding of your home's value in the current market. You can accomplish this by conducting a comparative market analysis or consulting a real estate agent. Overpricing your property may deter potential buyers, while underpricing may lead to losing out on potential profits. Knowledge of your property's value will enable you to evaluate cash offers more effectively.
Addressing Repairs and Upgrades: While cash buyers are generally more willing to accept properties as-is, neglecting glaring issues or necessary repairs can still have an impact on the offer you receive. While minor cosmetic imperfections may be overlooked, significant structural or functional problems could decrease the perceived value of your property. Consider addressing critical repairs or upgrades that can improve the overall condition and appeal of your home. A well-maintained property is likely to attract more favorable offers from cash buyers.
Reviewing the Terms of the Sale: Cash sales may seem simpler, but it's essential to review and understand the terms of the sale thoroughly. Ensure that the offer includes all the necessary details, such as the sale price, earnest money deposit, contingencies, and closing date. Carefully read through the contract and seek legal advice if needed, to avoid any unexpected issues down the line.
In conclusion, transitioning from a traditional property sale to a cash sale requires careful consideration and attention to detail. Properly researching potential cash buyers, considering multiple offers, maintaining a realistic view of your property's value, and addressing necessary repairs will help you navigate the process more effectively and increase your chances of securing a favorable cash offer for your home.
Step 4: Marketing Your Property
To attract cash home buyers, leverage these effective channels for promotion:
Online Real Estate Marketplaces: List your property on popular online real estate marketplaces like Zillow and Amazon.com. Cash home buyers often scour these platforms for lucrative investment opportunities. Ensure your listing is clear, concise, and highlights the benefits of a cash sale.
Social Media Platforms: Utilize social media to target local real estate investors. Create eye-catching posts and ads that showcase your property's unique selling points, such as its potential for high returns or desirable location. Join local real estate groups and forums to widen your reach.
Local Newspapers and Classifieds: Traditional advertising can still be impactful. Place advertisements in local newspapers and classifieds sections to attract cash buyers who prefer offline sources. Emphasize the advantages of a cash transaction and prompt interested parties to contact you directly.
For Sale By Owner (FSBO) Signs: Place prominent "For Sale By Owner" signs on your property. Cash home buyers often drive around specific neighborhoods looking for potential investment opportunities. These signs can pique their interest and prompt them to reach out for more details.
By strategically using these promotion channels, you can increase your chances of attracting cash home buyers who are actively seeking opportunities to invest in properties like yours. Remember to highlight the advantages of a cash sale, such as faster closing times and a streamlined transaction process, to entice potential buyers further.
Step 5: Tips for Valuation and Fixing Up Your Home
When selling your home for cash, having a solid understanding of its value is essential for a successful transaction. Here are some valuable tips to help you determine your property's value:
Consult a Local Real Estate Agent: Reach out to a reputable local real estate agent and request a Comparative Market Analysis (CMA). A CMA provides an in-depth assessment of your property's value based on recent sales of comparable homes in your area. Real estate agents have access to comprehensive data and market insights that can help you set a competitive and realistic price.
Use Online Valuation Tools: While online valuation tools like Zillow's Zestimate can be useful as a reference point, keep in mind that they may not always provide the most accurate estimate. Relying solely on automated tools can lead to potential discrepancies. Instead, consider them as a starting point and combine their results with information from a real estate agent's CMA for a more comprehensive view.
Make Repairs and Upgrades: Undertaking necessary repairs and making strategic upgrades can significantly impact your property's value. Focus on addressing visible issues, such as leaky faucets, cracked walls, or damaged flooring. Additionally, consider making upgrades that appeal to potential buyers, such as modernizing the kitchen, enhancing curb appeal, or improving energy efficiency.
Stage Your Home: Presenting your home in its best light is crucial when attracting cash buyers. Home staging involves arranging furniture and decor to highlight your property's strengths and create an inviting atmosphere. Staging can help buyers envision themselves living in the space and increase the perceived value of your home.
By following these tips, you can gain a better understanding of your home's value and position it favorably in the market when selling for cash. Accurate pricing, appealing presentation, and property improvements will enhance your chances of attracting serious cash buyers and achieving a successful sale.
Step 6: Dealing with Legal and Contractual Obligations
Selling your home for cash involves certain legal and contractual requirements that you must consider:
Hire a real estate attorney or a title company to ensure a smooth ownership transfer.
Understand the terms outlined in the purchase agreement or contract for selling your home.
Be transparent about any known defects or issues with the property to avoid future legal problems.
Comply with local, state, and federal real estate laws and regulations.
Make sure all parties involved sign and complete the necessary legal documents.
Get a home inspection and appraisal to determine the property's condition and value.
Be open to negotiation with the buyer regarding price, closing date, and contingencies.
Be aware of your rights, responsibilities, and potential liabilities as the seller.
Keep well-organized records of all communication and paperwork related to the sale.
To ensure a successful and legally compliant cash sale, it's crucial to consult with a qualified real estate attorney or title company who can provide personalized guidance based on your specific location and circumstances.
In conclusion, when it comes to selling your house for cash, DealHouse emerges as a standout choice. With a commitment to fair market value, hassle-free transactions, and a quick closing process, DealHouse offers homeowners a reliable and transparent solution. Their expertise and dedication make selling a property for cash a convenient and rewarding experience, making them a trusted partner for those seeking a smooth and efficient sale.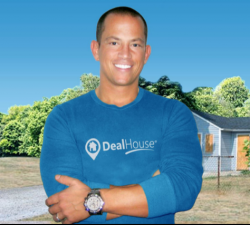 Latest posts by Chris Chiarenza
(see all)