Evolution of New York Real Estate: 5 Key Changes in 20 Years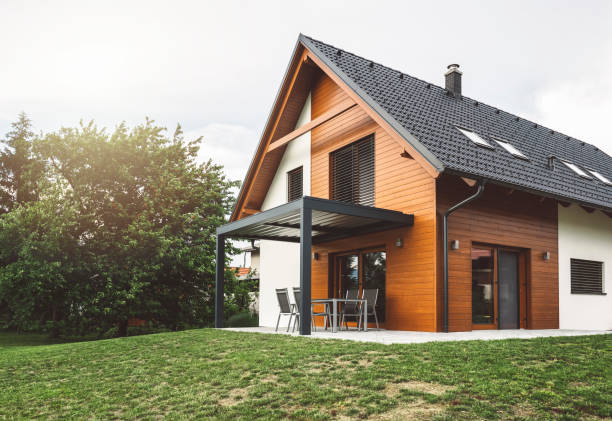 New York City is one of the most vibrant places on earth, and its real estate market has seen a plethora of changes over the last two decades. With sky-rocketing prices making it difficult for many to live in the city, and ever-shifting trends dictating what's hot and what's not, understanding how this dynamic urban environment has evolved is key for both buyers and sellers. In this blog post we will explore five ways in which NYC real estate has changed since 2000 – from shifts in construction regulations to transformations within specific communities. From funky buildings to luxury homes, New York City offers something for everyone… but finding that perfect property requires knowledge of current realities. So read on as we delve into why you should be paying attention if you want to get your piece of Big Apple pie!
Rising prices of housing and rental costs due to high demand
The cost of housing and renting has been reaching unprecedented heights due to the increasing demand for living spaces. As cities grow and populations surge, the competition for places to live continues to intensify. Housing prices have risen steadily over the years, with even modest apartments now requiring an exorbitant amount in rent. Potential homeowners struggle to keep up with the ever-increasing mortgage payments, while those seeking affordable rentals are left with few options. The high demand for living spaces has made the housing market a cut-throat world where finding a suitable place to call home has become a daunting task.
The emergence of short-term rentals, such as AirBnB
In recent years, the rise of short-term rentals has shaken up the hospitality industry. Apps like AirBnB, which allow homeowners to rent out their living spaces, have given travelers an alternative to traditional hotels and motels. This trend has gained popularity for numerous reasons, including lower costs, more personalized experiences, and the ability for hosts to make extra income. However, it's not without controversy as some cities have struggled to regulate and tax these rentals, while others complain about the impact on housing availability for locals. Nonetheless, short-term rentals are here to stay and continue to grow in popularity as people seek out unique travel experiences.
Greater interest in the outer boroughs, such as Brooklyn and Queens
The New York City cultural scene is certainly not limited to Manhattan. In fact, in recent years there has been a surge of interest in the outer boroughs, particularly Brooklyn and Queens. These neighborhoods are bursting with creative energy, boasting vibrant art scenes, diverse culinary offerings, and top-notch entertainment options. Plus, visitors can enjoy all of the amenities and attractions of the city while experiencing a distinct and unique vibe that cannot be found anywhere else. So whether you're a seasoned New Yorker or a first-time visitor, be sure to check out the outer boroughs and discover all that they have to offer.
New constructions popping up all over the city
The city seems to be changing at a rapid pace as new constructions are popping up in every corner. It's an exciting and dynamic time as businesses, residential buildings, and public spaces are all being built from the ground up. Everywhere you look, you'll see cranes, construction workers, and massive concrete blocks. As these new structures rise, they add a fresh dimension to the cityscape. It's not just that they're shiny, new things to look at – they're transforming the way people live, work, and play in the city. These constructions indicate a bright future for the city, one that promises growth, progress, and innovation.
Increase in foreign investment from international buyers
As the global economy becomes increasingly interconnected, one trend that has emerged is the rise in foreign investment from international buyers. This trend presents a unique opportunity for businesses in countries around the world to expand and grow, as well as for investors to diversify their holdings. From tech startups in Silicon Valley to real estate developments in London, international buyers are clearly interested in acquiring assets in markets that offer strong growth potential and attractive returns. While some may worry about the potential risks associated with such investments, it is clear that foreign investment has become an important driver of economic growth and prosperity worldwide.
Living in NYC isn't as expensive and daunting anymore due to the emergence of short-term rentals, such as AirBnB. This has created a variety of options for renters who want to explore different neighborhoods and live more affordably in one of the world's greatest cities. New developments around town are giving buyers more freedom when searching for a place to call home. International buyers interested in investing in NYC have also given life to many revitalization projects, creating new opportunities for those looking to buy in the city. All these factors contribute to making NYC a thriving metropolis that continues to offer the best of what urban living has to offer. But what if you're a homeowner that needs fast cash? DealHouse is here to help—we provide local cash home buyers and we're proudly based out of NYC. We'll buy your house as is with no fees and take all the stress out of selling quickly so you don't have to worry about repairs or dealing with complicated paperwork. So what are you waiting for? Don't leave any money on the table: contact us today and get a cash offer on your house fast!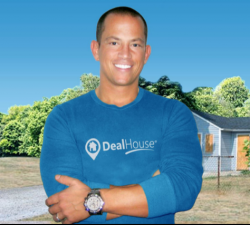 Latest posts by Chris Chiarenza
(see all)