Exploring DealHouse: The Leading Cash Home Buyers in New York's Real Estate Market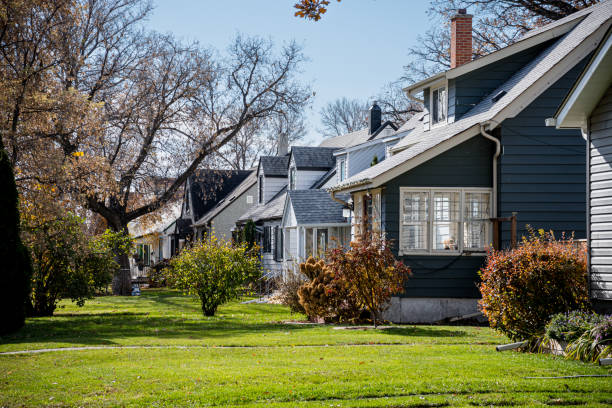 In the fast-paced and competitive real estate market of New York, cash home buyers have emerged as influential players, reshaping the dynamics of property transactions. Among them, DealHouse stands out as a reputable and reliable company offering swift and hassle-free solutions to homeowners in need. In this article, we will delve into the world of cash home buyers, focusing on DealHouse as a prominent example, and examine how they have transformed the real estate landscape in New York.
Understanding Cash Home Buyers
Cash home buyers are a unique segment in the real estate market, consisting of individuals, investors, or companies with readily available funds to purchase properties outright without the need for financing or mortgage approvals. Unlike traditional buyers, cash home buyers like DealHouse offer sellers a rapid and guaranteed sale, making them an attractive option for homeowners looking for a hassle-free and efficient selling process.
DealHouse, a reputable cash home buyer operating in New York, has gained prominence for its commitment to providing fair market offers, transparent transactions, and outstanding customer service. The company's strong financial position allows them to close deals swiftly, making it an appealing choice for homeowners who seek a quick resolution to their real estate needs.
The Rise of Cash Home Buyers in New York
The real estate market in New York is renowned for its fierce competition and high demand for desirable properties. As a result, cash home buyers have seen a notable surge in popularity, including DealHouse. Several factors contribute to their rise:
Swift Transactions: In New York's fast-paced real estate landscape, time is of the essence. Cash home buyers like DealHouse can eliminate lengthy financing processes, enabling homeowners to finalize sales in a matter of days, compared to the weeks or even months required for traditional transactions.
Distressed Properties: DealHouse specializes in purchasing distressed properties. When homeowners face financial difficulties, impending foreclosure, or inherited homes, selling to a cash buyer becomes an attractive option to quickly offload the property without further financial burden.
Investment and Renovation: Cash home buyers are often experienced real estate investors or property flippers. DealHouse, as an investor-driven company, can spot undervalued properties with potential for improvement. They invest in these properties, renovate them, and then resell them at a profit, contributing to the rejuvenation of local neighborhoods
Advantages for Homeowners
Engaging with a reputable cash home buyer like DealHouse provides several advantages for homeowners:
Timely Solutions: Life circumstances can change rapidly, leaving some homeowners in urgent need of selling their properties. Cash home buyers offer a lifeline by providing a quick and guaranteed sale, allowing homeowners to move forward without delay, avoiding foreclosure or other financial crises.
Eliminating Real Estate Agent Commissions: Traditional real estate transactions involve real estate agents who charge a commission fee on the final sale price. By selling directly to DealHouse, homeowners can bypass these commissions, ensuring they retain more of the sale proceeds.
Fair Market Offers: DealHouse is committed to providing homeowners with fair market offers, even for distressed properties. Their experienced team evaluates the property's value and current market conditions to present an offer that aligns with the property's worth.
The Impact on New York's Real Estate Industry
The growing presence of cash home buyers, such as DealHouse, has had several notable impacts on New York's real estate industry:
Seller Expectations: The prevalence of cash home buyers has shifted seller expectations. Homeowners now anticipate faster transactions and all-cash offers, which can put traditional buyers at a disadvantage, especially if they require financing approval.
Property Appraisals: Cash home buyers' practice of purchasing properties below market value to accommodate potential renovations can impact neighboring property appraisals. This may influence the perceived value of nearby properties in future transactions.
Choosing DealHouse
A Trusted Cash Home Buyer: To ensure a successful and secure transaction, homeowners should prioritize choosing reputable cash home buyers like DealHouse:
DealHouse's Reputation: Extensive research into DealHouse's reputation, including customer reviews and testimonials, helps homeowners ensure that they are dealing with a trustworthy and reliable company.
Transparent and Fair Process: DealHouse maintains a transparent process, ensuring that homeowners fully understand the details of the transaction. They prioritize fairness in their offers and strive to create a stress-free experience for sellers.
Conclusion
DealHouse's emergence as a leading cash home buyer in New York exemplifies the growing importance of this segment in the real estate market. Their ability to offer rapid, all-cash transactions, along with solutions for distressed homeowners, has garnered trust and appreciation. By recognizing the impact of cash home buyers and collaborating with reputable companies like DealHouse, homeowners can navigate the real estate process with ease, securing a seamless and efficient selling experience while achieving their real estate goals.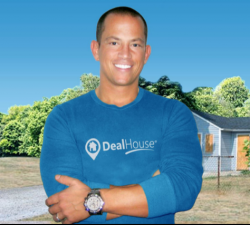 Latest posts by Chris Chiarenza
(see all)