Get Cash for Your House Today – Here's How We Can Help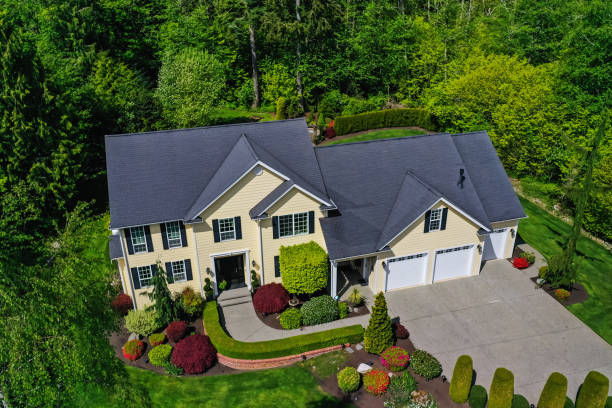 Are you looking to quickly sell your house and get cash in hand? Most traditional home-selling methods can take weeks or months, but with the right partner, it's possible to have money for your home in as little as 24 hours. That's right – we can help anyone unlock fast cash today using our innovative technology and guaranteed taking system. Read on to find out more about how our team can make selling your house a smooth experience from start to finish!
A Brief Overview of Cash Home Buying Companies
Selling a home can be a complicated process, especially if you're in a hurry. Fortunately, cash home buying companies offer an alternative to the traditional home selling process. These companies purchase your home directly from you, without the need for a real estate agent or bank approval. With cash home buying companies, you can avoid the hassle of showings, negotiations, and paperwork. Although these transactions may not result in the same price as a traditional sale, they can be a fast and convenient way to sell your home. Before choosing a cash home buying company, be sure to do your research and read reviews to ensure you're working with a reputable company.
The Benefits of Selling Your House to a Cash Home Buyer
Selling a house can be a tedious process that involves a lot of time and effort. Fortunately, there is a solution that can relieve you of the stress and hassle of selling a house through traditional methods. Cash home buyers are becoming an increasingly popular alternative for homeowners who want to sell their properties quickly and without the many complications that come with listing the property on the market. With a cash home buyer, the sale can be completed in a matter of days, and you can be assured of a fair and reasonable price for your property. One of the biggest benefits of selling your house to a cash home buyer is that you can avoid the lengthy and arduous process of repairing your home, staging the property, and dealing with contingencies. Furthermore, cash home buyers usually purchase homes as-is, meaning that any repairs or renovations needed will be the responsibility of the buyer. By working with a cash home buyer, you can save both time and money, while also experiencing peace of mind throughout the entire selling process.
What to Expect When Working with a Cash Home Buyer
Selling your home can be a daunting task, especially when you're low on time and resources. That's where cash home buyers come in – these buyers can help you sell your home quickly and without the hassle of traditional home sales. If you've never worked with a cash home buyer before, you may be wondering what to expect. Rest assured that the process is typically straightforward and efficient. First, the buyer will examine your home and give you an offer based on its condition and the current housing market. If you accept the offer, the sale can typically close in just a few weeks. With a cash home buyer, you can avoid the stress and uncertainty of a traditional home sale and get the cash you need to move on to your next chapter.
Tips for Maximizing the Value of Your Property When Working with a Cash Home Buyer
When working with a cash home buyer, it's important to make sure you're getting the most value for your property. One of the best tips for maximizing your profit is to do your research and find a reputable buyer that you can trust. This will help ensure that you're receiving a fair offer and working with someone who will make the process as smooth as possible. In addition, consider making some improvements to your home before selling – even minor updates can significantly increase your property's value. Finally, be sure to communicate openly with your cash buyer to ensure that both parties are on the same page throughout the process. By following these tips, you can maximize the value of your property and walk away with a successful sale.
Preparing Your Home for Fast and Easy Sale to a Cash Home Buyer
Selling your home can be a daunting task, but it doesn't have to be. With the right preparation and knowledge, you can sell your home quickly and easily to a cash home buyer. The first step in preparing your home for sale is to declutter and clean up any cluttered areas. This will not only make your home look more appealing, but it will also help potential buyers see the potential in the space. Next, focus on making any necessary repairs and updates to your home. Even minor improvements, such as a fresh coat of paint or new fixtures, can make a big difference in the overall appeal of your home. Finally, consider working with a reputable cash home buyer who can make the selling process even easier. With their expertise and knowledge, you can rest assured that your home will sell quickly and efficiently.
Overview of the Steps Involved in the Process of Selling Your House to a Cash Home Buyer
The process of selling your house can sometimes be time-consuming and stressful, especially when dealing with traditional buyers who require extensive inspections and financing. Luckily, there is another option: selling your house to a cash home buyer. The steps involved in this process are relatively straightforward. First, you'll need to find a reputable cash home buying company and request an offer. Once you've received an offer that meets your needs, you can accept it, and the buyer will typically schedule a home inspection. If all goes well, the closing date will be set, and the buyer will pay you in cash. Selling your house to a cash home buyer can save you time and hassle, making it an attractive option for many homeowners.
Selling your property to a cash home buyer is a convenient and efficient way to get the most out of your home. By following the steps and tips outlined in this article, you can maximize the sale value of your house and ensure that you get the best outcome when working with a cash home buyer. Cash buyers guarantee a fast sale without having to worry about complicated mortgage processes or other administrative burdens. Working with these types of buyers is often an easy and stress-free solution for selling your house quickly, on terms that work best for you. So if you're ever in need of a hassle-free transaction that provides you with some extra cash quickly, consider seeking out a reliable and experienced cash home buyer. Don't wait—get cash for your house today. Talk to DealHouse – they buy houses for cash! Sell my house fast – get your free consultation today!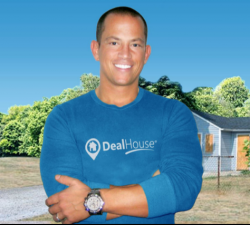 Latest posts by Chris Chiarenza
(see all)