Home Inspection Details When Selling Your Home In Long Island, Are There Big Differences?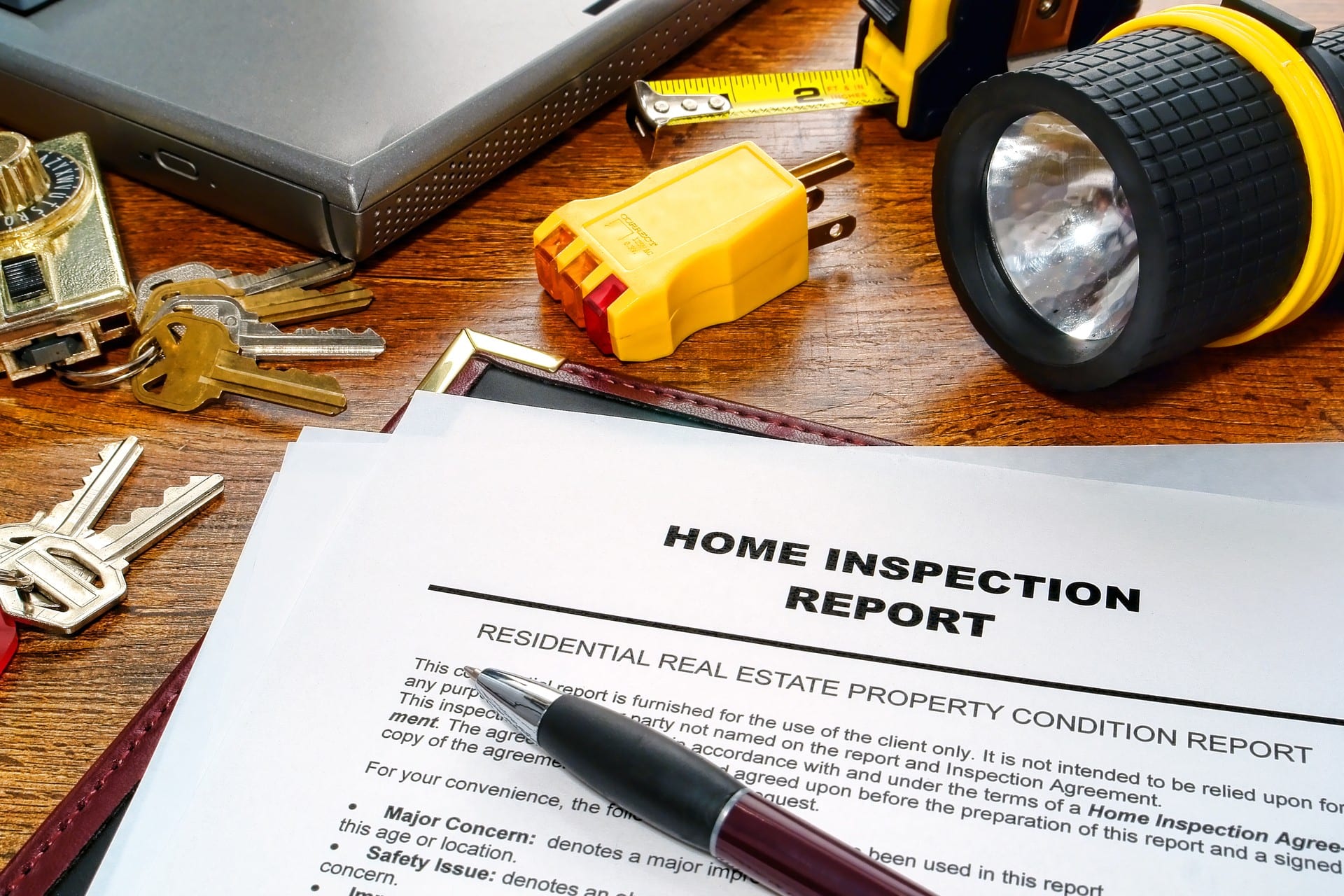 Home Inspections (HIs) apply to every method of selling your home. Are there big differences, and what can you expect from the different home inspection models?
DealHouse dealt with the home inspection subject in another article. Based on popular reader response, the following coverage provides extensive detail on the inspection process and provides meticulous details of what you can expect when our assessors enter your home. 
There are three residential real estate marketing systems that home sellers resort to:
Traditional
For Sale By Owner
Alternative (e.g., iBuyers).
We have blogs where we focus on their comparable features. Reading these, you'll see that they have one principal (and potentially value-disruptive) item in common – Home Inspections (HIs).
It's a process where the buyer gets a specialist assessor to survey the property for defects beyond surface imperfections. Alternative buyers following a fast-cash model insist on a pre-offer inspection. The other two systems implement home inspection once the offer is in and accepted.
The crux of the matter is this: depending on what emerges, an inspection can materially downgrade the offer value. Resultant repairs, if acceptable, are the seller's responsibility or the buyer's (with a negotiated reduction).
DealHouse is a reputable alternative model buyer that's pedantic about the home inspection process. Here's our coverage of this vital deal-closing contingency and some "must-do's" before the HI process starts: 
Home Inspection Preparation
Tidy up the home to give the inspectors easy access. It will create an efficient environment and make the results a lot more meaningful to us and you (the seller). 
We recommend activating all utilities until after the inspection, which means that your toilets, water, and electrical function as if you are there living in the home. 
If there's an attic, remove all clutter so that there's room to move around. The inability to access spaces like this may necessitate a return home inspection to cover missed areas.
The inspection may come with falling debris, so remove personal and valuable items in vulnerable nooks and crannies.
More clearing of home access is a HI essentiality: create easy paths to the kitchen/ bathroom receptacles and light switches, as well as your water heater and HVAC system.
Yard movement is part and parcel of the HI, so unlock sheds, gates, and keep your pets contained. We suggest paying extra attention to kids roaming through the house. It's a hassle we know, but the less HI diversions, the better.
That all said, the HI is ready to go. Here are the most prolific repair issues from our experience:
The Home Inspection Process Begins
The most likely problem areas connect to high traffic, where wear and tear create lasting damage. 
KITCHEN
We often detect malfunctioning appliances, broken doors, damaged countertops & cabinets, broken or cracked tiles, and garbage disposals not working or leaking water. The kitchen is a focal family area requiring special home inspection attention.
BATHROOMS
Multiple items in the bathrooms have an impact on home value. These boil down to leaky or broken fixtures, cracked flooring or wall tiles. Also, heavily discolored or chipped porcelain (sinks and bathtubs), reversed hot and cold fixtures, and malfunctioning overflows are on our HI list.
ELECTRICAL
Electrical holds the potential for severe defects like non-functioning GFCI outlets to kitchens, bathrooms, and exteriors. We test for incorrectly installed wiring or not meeting codes, faulty circuit breakers & brand panels.
WINDOWS
Broken or cracked glass windows; ones that fail to fully open or close, and any that contain broken locks, eroded seals, and permanently fogged glass.
DOORS & TRIM
Significant deterrents to homebuyers are baseboards/ door casings missing or damaged and defects in the doors, including the hardware.
FLOORING
Here cleaning is not the issue. Our surveillance extends to rips & tears in carpets, and damages to marble, ceramic, or wood flooring beyond surface cosmetics.
WALLS & CEILINGS
Homeowners don't realize it, but they may have been living for years with structural cracks, fractures in the drywall, peeling paint, mold, damp, and water damage. It's not about paint color or picture hook holes. 
SMOKE DETECTORS
Broken or missing detectors are intolerable for obvious minimum safety reasons, as is testing the smoke & monoxide detectors that are over ten years old. There may be missing batteries but there's no issue with those small items.
ODORS
Pervasive strong odors traced back to carpets and paintwork call for rectification through replacement most of the time.
HVAC
HVAC surveillance takes in malfunctioning cooling systems, broken ducts, unsealed structures, poor cooling distribution, and those that are 12 – 15 years old.
WATER HEATER
Broken water-heater or one that's faulty, or is in the 12+ years old vintage group. Leaks, uninsulated, and corroded pipes are prevalent problems that require resolution. 
PESTS
There's a long list that extends to detecting the presence of roof rats, mice, squirrels, roaches, invasive bird activity in gutters, wasps, and beehives that need removal.
GARAGE
Inoperative garage doors or ones with cracked or broken coil springs come high up on the home inspection list. Other door imperfections focus on the equipment's improper safety reversal and notable dents. Counting remote control units is not a priority consideration.
ATTICS & BASEMENTS
The above are common defect areas in homes inspected. We often come across defective trusses, inadequate insulation, sump pumps out-of-order, buckling, bowing, and seriously cracked walls. Mold accumulation is a biggie.
FOUNDATIONS
HI of the foundation is an integral part of the process. It's the one factor that can throw a massive spanner in the works toward a smooth closing. Any potential or implied foundation issues call for a more in-depth analysis. The tell-signs are vast settling or horizontal cracks (¼" – ½" or more on the exterior), unusual settling, and fissures in interior walls & floors.
ROOFING, EAVES, SOFFITS & FASCIA
HI in this area boils down to identifying water damage, peeling paint, or missing pieces. Tiles that have slipped or plain broken, and shingles and nail holes misplaced or missing. Going further, if we see shingles or underlayment with less than three years of life in them, we recommend replacement.
YARDS/ FENCING / BLOCK WALL
Sitting water or excessive damp spots that indicate poor drainage – especially where flow threatens foundations.
Cracked and broken paving
Defective or missing fencing
Wood rot and excessive pest presence
Abnormal cracks
DECK
When decks enter the picture, we look for structural damage to support columns, missing infill spacing, water & termite damage, and wood rot. We measure everything in terms of the local building code.
SWIMMING POOL & SPA
We test for pool leaks that connect to filters, wall defects, the skimmer, lights, main drains, or outlets.
Defective pool pumps
Unrepairable pool decking
Child safety features around pools not to code or non-existent
LANDSCAPING & IRRIGATION
Landscaping is potentially a threat to the structural integrity of the property. For example, roots that integrate into foundations or damage roofing are quite common. They can impede drainage and suffer from grading that works against the natural water flow. The irrigation system functionality is another review item.
The DealHouse HI list shouldn't intimidate you. Realtors deal with the same issues every day in home inspections after the offer is in the bag. The big advantage from your viewpoint is that ours gets into the picture as part of the offer, so there's no after-shock. There's invariably a cost involved, but every home seller has to interface it at some point.
Is DealHouse the real deal?
We certainly are but our geographic range is limited to Long Island in the counties of Suffolk and Nassau. We work in cities like Islandia, Farmingdale, Deer Park, Coram, Holbrook, Bayport, or in any on the list below.
The DealHouse HI list shouldn't intimidate you. Realtors deal with the same issues every day in home inspections after the offer is in the bag. Ours gets into the picture as part of the offer, so there's no after-shock. There's invariably a cost involved, but every home seller has to interface it at some point.
Our HI procedures are seamless, removing all the preselling renovations that don't fall into the home inspection arena – saving you time and preventing unnecessary inconvenience. We get an unassailable offer in your hands within twenty-four hours of contact. It'll align well with any traditional bottom-line value (after costs) by going the traditional route.
The distinction is that we cut out months in the sale process and get money into your wallet fast. There's no contingencies like a home assessment or mortgage application that can upset the apple cart (frequently the case with realtors).
Our client reviews are stellar. If you still doubt our traction and popularity, look at the following list of Google searches in the last few days:
  we buys houses  
  buy houses cash  
  how to get rid of my home  
  how to sell a house as is  
  how to sell a house privately  
  cash for my home  
  sell houses as is  
  buy my house as is  
  sell your house fast for the right price  
  selling house fast in  
  cash buyer for houses  
  selling my home fast  
  sell a house for cash    
  selling my house as is  
  selling house quick  
  house buying company  
  we buy home  
The DealHouse benefits are creating a stir that's undeniable. Our transparency is clear to all relevant parties, and every frequently asked question is addressed with the highest regard. Again, go no further than our client reviews for ultimate peace of mind. 
Contact us, and we'll be there within hours to make an onsite inspection. You'll be impressed with a fair and transparent market valuation that's in line with comps in your neighborhood.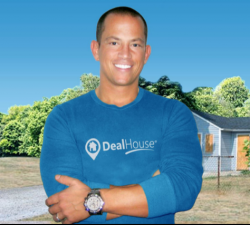 Latest posts by Chris Chiarenza
(see all)