Home Values in Suffolk County, Long Island, New York
Are you selling your home in Suffolk County, Long Island, New York? This could be a good time to sell your home in Suffolk County, since the average home value is $413,500.
In fact, over the past year, home values in Suffolk County, Long Island increased by around 8.5 percent. The real estate market in Suffolk County is also predicted to increase by 4 percent in the next few months as well. 
This is great for sellers. Although the average home list price is around $539,000, homes actually sell for far less in Suffolk County, around $400,000. This means home sellers may need to really consider their asking prices.
Here are some average home values in a few Suffolk County cities:
Smithtown – $520,000
Centereach – $344,700
Ronkonkoma – $352,700
Lake Grove – $401,000
West Babylon – $390,000
Wyandanch – $300,000
Deer Park – $371,000
Kings Park – $455,000
Central Islip – $374,000
Get a cash offer on your Long Island home in 24 hours with DealHouse. You even get to choose your closing date.
Foreclosures play a role in Suffolk County, Long Island, New York home values
Over the next few years, home foreclosures may impact home values on Long Island. Currently, around 0.3 homes in Suffolk County are foreclosed on.
This is much lower than the rest of New York and New Jersey Metro, which is just under one per 10,000 homes. The national home foreclosure average is 1.2, so Long Island is doing better than the rest of the country.
Non-payment on mortgages is a big problem
The home foreclosure rate may rise in Suffolk County, Long Island, New York due to the high mortgage non-payment rate in the county. Currently, mortgage non-payments are around 3.2 percent in Suffolk. This is 2.1 percent higher than the national average of 1.1 percent.
Most US home values have decreased significantly between 2007 and 2011, around a 20 percent decrease. This has led to more mortgage non-payments with many homeowners upside down on their mortgages, owing more than the value of their home.
This is a big problem in Suffolk County with 14 percent of Long Island home owners having negative equity in their homes.
Are you ready to sell your home fast in Suffolk County, Long Island, New York?
There is a lot involved in selling a home. Especially if you go the traditional real estate agent route. As the above real estate home value statistics point out, homeowners are getting over $100,000 less than their asking price.
This means you may need to readjust your asking price to stay competitive in the local real estate market.
And if you want to sell your home fast on Long Island, you may be in for a surprise. The average home will sit on the market for a little more than two months. This is the average. It could be many months more before you close on a home sale, or it could be less.
You also need to consider the costs and fees involved when selling a home. For example, a real estate agents average commission is about 6 percent. If you live in Laurel and sell your home for $550,000, you can expect to shell out $33,000 to the real estate company.
There are also closing costs, home seller fees, and don't forget the repairs you may need to do to get your home ready to be listed on the market.
Skip the home repairs, selling costs and commissions, and sell your home fast with DealHouse
If you want or need to sell your home fast on Long Island, DealHouse can help. We are a direct buyer of homes on Long Island, New York in Suffolk and Nassau Counties.
Here's a list of where we buy houses: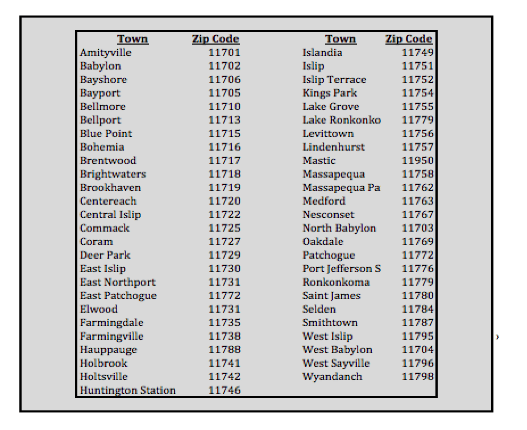 Selling to DealHouse is a simple, stress free process. In fact, it's only 3 easy steps to get a cash offer on your home in 24 hours. How does DealHouse work?
Step 1: Provide your home's address and details about your home online using the DealHouse get an offer form.
Step 2: DealHouse home value experts match sale prices of comparable homes in your area of Long Island.
Step 3: After we compare the comps of your home and take into account your home's unique features, you get a cash offer within 24 hours to accept or decline. You even get to choose your closing date.
Here's a quick video explainer . . .
If you want or need to sell your home fast, get an offer on your home with DealHouse and move forward in your life on your terms. We are ready to help you sell your home fast today!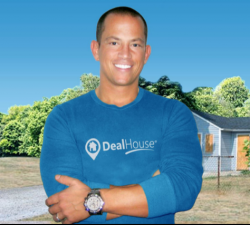 Latest posts by Chris Chiarenza
(see all)