How Cash Home Buyers Can Help in a Competitive Real Estate Market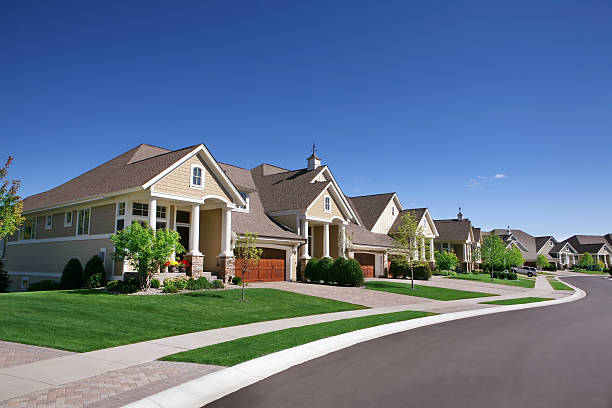 In today's competitive real estate market, buyers are looking for any way to gain an edge in securing the perfect property. But if you're not able to make a cash offer, it often feels like your odds of success are slim. Fortunately, there is another option available: opting for a cash home buyer. In this blog post, we will explore how working with a cash home buyer can provide numerous benefits and help you secure desired properties in even the hottest markets.
What is a Cash Home Buyer and How Can They Help in a Competitive Real Estate Market
In today's competitive real estate market, it can be tough to stand out as a buyer. That's where cash home buyers come in. As the name suggests, these buyers have the funds readily available to purchase a home without waiting for financing approval. This makes them an attractive option for sellers who are looking for a quick and easy transaction. Not only can a cash home buyer help you close on a property faster, they may also be able to negotiate a better price due to their ability to close quickly and with less hassle. If you're struggling to compete in a hot market, consider working with a cash home buyer to give yourself an edge.
Pros and Cons of Working with Cash Home Buyers
Working with cash home buyers can have its benefits and drawbacks. The advantages often include a quicker sales process and less hassle when it comes to dealing with traditional financing. Cash buyers are typically real estate investors or individuals who have the funds readily available to make a cash purchase, which can mean a faster closing time and less paperwork. However, there may also be a downside to working with cash home buyers. They may offer a lower purchase price than what the home is worth or require a quick sale, leaving the seller less time to consider other offers. It's important to carefully consider the pros and cons before deciding to work with a cash home buyer.
Tips for Finding a Reputable Cash Home Buyer
Selling your home for cash can be a big decision, and it's important to make sure you choose a reputable cash home buyer to work with. One important tip for finding a reputable buyer is to do your research. Look for buyer reviews online, check their Better Business Bureau rating, and ask for references. Additionally, it's a good idea to choose a buyer who has been in the business for a while and has a solid track record of successful transactions. Another important consideration is transparency – a reputable cash buyer should be open and honest about their process and fees. By taking the time to find a trustworthy buyer, you can ensure a smooth and successful sale of your home.
Benefits of Selling your House to a Cash Home Buyer
If you are looking to sell your house quickly and hassle-free, a cash home buyer may be the solution you need. Unlike traditional home buyers, cash home buyers come prepared with the funds necessary to make an offer on your home right away. This means you won't have to worry about the lengthy mortgage approval process or the possibility of a deal falling through. Additionally, cash home buyers are often willing to purchase homes in their current condition, meaning you won't have to invest in costly repairs or upgrades before selling. By working with a cash home buyer, you can enjoy a quick and stress-free home selling experience while reaping the benefits of a fair and competitive offer.
Things to Avoid When Choosing a Cash Home Buyer
Selling a property can be a daunting task, and the last thing you want is for your home to fall into the wrong hands. When choosing a cash home buyer, there are certain red flags that you should always watch out for. For starters, be wary of anyone who doesn't have a website or social media presence. Additionally, steer clear of buyers who pressure you to sign anything right away or who refuse to put everything in writing. It's important to do your research and ensure that you're working with a reputable buyer. By avoiding these common mistakes, you can rest assured that you're on your way to a smooth and successful home sale.
Questions to Ask When Considering Selling Your Home to a Cash Home Buyer
If you're considering selling your home to a cash home buyer, it's important to ask the right questions. Doing so can help ensure that the process goes smoothly and that you receive a fair offer for your home. Some questions you may want to ask include how long the buyer has been in business, whether they have references, and what their process is for valuing your home. You may also want to ask about their financing options and whether they have any contingencies or other terms that you should be aware of. By asking these types of questions, you can feel confident in your decision to sell your home to a cash buyer and get the best possible outcome.
All in all, selling your home to a cash home buyer is an easy and convenient way to get cash fast for your house in a competitive market. With the right research and caution taken when choosing a cash-home buyer, you can benefit from great deals and peace of mind. Keeping these points in mind, getting the best cash deal for your home is easier than ever. With fast closing times and no repairs needed, dealing with a reputable cash home buyers can be worth more than trying to wait out a longer traditional route for selling your property. Questions such as experience level and closing date are key factors that you should take into account so as not to make any wrong decisions. In conclusion, if you're looking for quick, fast, and easy money for your house then working with a cash buyer is definitely an option that is wise to consider. So what are you waiting for? DealHouse buys houses fast for cash! Make the smart choice and sell your house as is for cash today!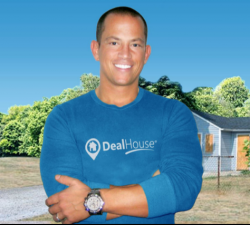 Latest posts by Chris Chiarenza
(see all)