Selling Your Home in 7 Days – How DealHouse Can Help You Through the Cash Home Buyer Process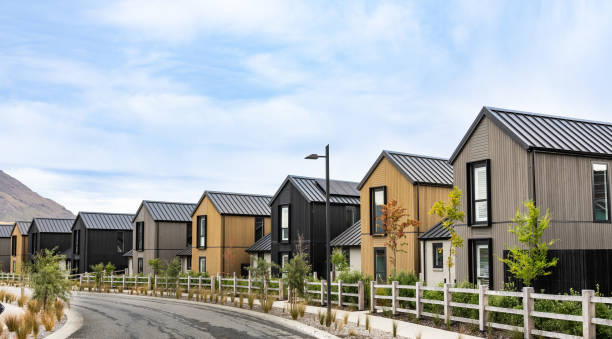 If you're looking to sell your home quickly and hassle-free, then you should consider using DealHouse. DealHouse empowers homeowners with the ability to take back control of their real estate transaction while getting a competitive cash offer in as little as 7 days. Completely online and highly secure, it is the perfect solution for those who need an efficient way to have their home sold without going through a lengthy process at their local office. With many traditional options either not available or too tedious, it's no wonder why more people are choosing DealHouse as their preferred method of selling property these days. Through this blog post we will dive into exactly how you can use DealHouse when it comes time to sell your house fast and get maximum value out of the process!
What is DealHouse and how does it work for cash home buyers
If you're a cash home buyer on the hunt for your next investment property, DealHouse may be just the solution you've been looking for. This innovative online platform leverages technology to streamline the buying and selling process, making it faster, more efficient, and more cost-effective for buyers and sellers alike. With DealHouse, you can browse a wide variety of properties that are listed for cash sales, including foreclosures, probate sales, and distressed properties. Then, if you find a property that you're interested in, you can make an offer through the DealHouse platform, which will be reviewed and responded to quickly by the seller. If both parties agree to the terms, the sale proceeds smoothly and seamlessly, allowing you to get the property you want without all the usual hassle and paperwork.
Why should you use DealHouse to sell your home in 7 days
Selling your home can be a stressful and time-consuming process, but it doesn't have to be. That's where DealHouse comes in. With a commitment to providing a streamlined and hassle-free experience, DealHouse offers homeowners the opportunity to sell their home in just seven days. But that's not all – the team at DealHouse is dedicated to getting you the best possible price for your home, without any hidden fees or surprises. With years of experience and a passion for helping homeowners achieve their goals, there's no better choice when it comes to selling your home quickly and efficiently. So why wait? Contact DealHouse today and see for yourself why they're the best choice for a fast and fair home sale.
Step-by-Step Guide For Selling Your Home With DealHouse
Selling your home can be a daunting task, but with the help of DealHouse, the process can be as smooth as possible. With our step-by-step guide, we can help you sell your home quickly and efficiently. Our team of experts uses the latest technology and innovative techniques to provide you with the best possible outcome. We start by valuing your property and creating a tailor-made plan to market it to potential buyers. Our experienced professionals will handle negotiations, paperwork, and closing, allowing you to focus on your next move. At DealHouse, we make selling your home a stress-free process, ensuring that you get the best deal possible.
Benefits of Using DealHouse To Sell Your Home Quickly
If you're looking to sell your home quickly and efficiently, DealHouse may just be the solution for you. With their streamlined process and emphasis on transparency, DealHouse aims to make selling your home a stress-free experience. One of the benefits of using DealHouse is their commitment to providing fair market value for your home, ensuring that you receive a price that accurately reflects its worth. Additionally, their team of real estate experts is available to guide you through every step of the selling process, from determining a listing price to negotiating offers. So if you're looking for a hassle-free way to sell your home, consider working with DealHouse.
Finding A Cash Home Buyer On DealHouse – How It Works
Are you looking to sell your home quickly for cash? Look no further than DealHouse. Our platform connects homeowners with cash buyers who understand the importance of efficient and reliable transactions. With just a few clicks, you can create a listing for your property and attract potential buyers who are ready to make an offer. DealHouse also provides a hassle-free transaction process, ensuring that both parties receive fair treatment and timely payments. Don't waste time dealing with traditional real estate methods – join our community and experience the benefits of selling your home for cash on DealHouse.
Tips for a Stress-Free Sale With Dealhouse
Selling your house can be a daunting task, but with Dealhouse, you can enjoy a stress-free sale process. To start, make sure you have all the necessary paperwork ready, including property disclosures, relevant permits, and house inspection certificates. Dealhouse will help you assess the value of your property and make sure you get an accurate price for your home. Additionally, their professional team will handle all the negotiations and paperwork, taking the stress off you. With Dealhouse, you can rest assured that you'll have a smooth and successful sale without any stressful hiccups along the way.
Selling your home with DealHouse is a simple and stress-free process that can get you cash in just 7 days. With our step-by-step guide and helpful tips, you'll have no problem navigating the website and selling your property fast with minimal hassle. Not only are the cash offers generous, but additional benefits like no realtor commissions, simplified closing processes, lower closing costs and removal of contingencies make it even more attractive. Possibilities of having to wait for bank approval or having to top up lenders or neighbors security deposits don't exist when using DealHouse. All these criteria mentioned make swapping hands money faster simpler than ever before. So if you are looking to sell your house fast without any hassle then check out DealHouse! You won't regret giving them a chance!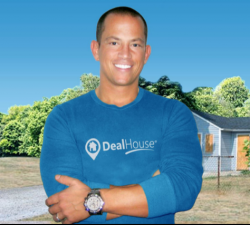 Latest posts by Chris Chiarenza
(see all)