How iBuyers are Changing the Home-Buying Experience in New York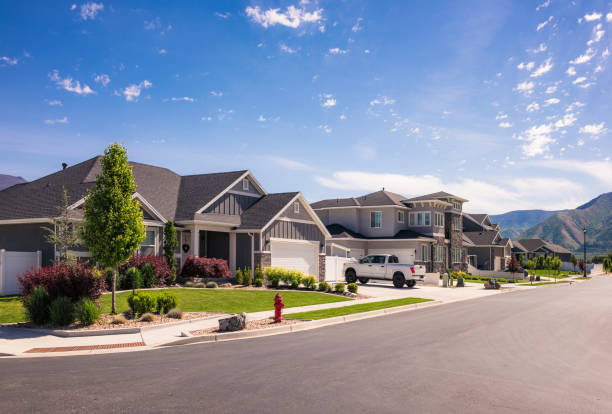 If you're looking to buy a home in New York, you may be wondering how iBuyers fit into the equation. iBuyers are companies that use technology to make buying and selling homes faster and easier. And they're starting to make their mark in the Empire State. Here's what you need to know about how iBuyers are changing the home-buying experience in New York.
What is an iBuyer and how do they work in the home-buying process in New York City
An iBuyer, or an instant buyer, is a company that buys homes through online transactions. In New York City, these companies have become increasingly popular due to their ability to quickly purchase homes without the traditional haggling associated with home buying. By using streamlined systems and methods, such as digital document reviews and instant offers backed by cash or contingency sales in competitive local markets, they are able to shorten the time of buying a home. Often buyers will receive an offer on their property within days of listing and can close as quickly as seven days. While typical buyers may take weeks or months to complete their deals, iBuyers make it possible for both parties in the real estate transaction to meet their goals faster than ever before.
The pros and cons of working with an iBuyer when selling your home
Working with an iBuyer when selling your home can have its pros and cons, depending on your own particular situation. On the positive side, using an iBuyer is generally much faster than using a traditional real estate agent or going through the process of selling a house yourself. The transaction can take as little as two weeks — sometimes even less. You also don't need to commit to costly repairs and renovations before you sell your home. On the other hand, there may be some drawbacks in terms of how much money you get from the sale. Because iBuyers make their profit by buying homes at a discount, they typically price offers significantly below market value. Ultimately though, it's up to you to decide if working with an iBuyer is the right choice for you when selling your home–weighing both the pros and cons carefully will help inform this decision.
How to decide if working with an iBuyer is the right choice for you
When it comes to the decision of whether or not an iBuyer is a viable option for selling your home, there are a few important factors to consider. First, you will want to research the iBuyer and understand what type of services they provide, how long their timeline is from start to finish, and if their offer fits within your timeline for selling. Additionally, make sure that you understand exactly how much money you may be sacrificing upfront by choosing an iBuyer instead of a traditional real estate agent; this figure could range anywhere between 5-20%. Finally, ask yourself whether you prefer a convenient but less profitable model such as real estate iBuying or taking more time to list your home on the open market and possibly earn top dollar. Ultimately, it is critical that you are confident making the decision on which route is best for your particular situation.
Tips for negotiating with an iBuyer to get the best price for your home
Selling your home can be an intimidating process, especially when dealing with iBuyers. Taking the time to negotiate for the best price is key to making sure you get the most out of your home sale. Firstly, make sure you have a clear understanding of what an iBuyer is; an iBuyer makes cash offers on homes and typically closes very quickly. Secondly, consider getting a real estate agent or a lawyer who specializes in residential real estate; they can help you put together an attractive listing package that is tailored to meet an iBuyer's needs. Lastly, understand the local market; research comparable sales in the area and make sure you are confident that your asking price is fair and reasonable according to recent trends. With these tips in mind, negotiating with an iBuyer is made more manageable and helps ensure you get the best price for your home.
All in all, working with an iBuyer can be a convenient and straightforward way to sell a property. While there are undoubtedly certain advantages, such as the potential for a quick sale, sellers should carefully evaluate the pros and cons before making any decisions. There are some important steps to take when rebuying such as deciding whether this route is right for you, understanding how iBuyers work and negotiating for the best price possible. The most important point is to ensure that any deal you make is beneficial and fair for both yourself and the iBuyer. Ultimately, having an outside party to understand the nuances of selling your house can be incredibly helpful. For those looking for an experienced ibuyer in New York City, DealHouse is the agency of choice – providing years of experience, trustworthy services, expert advice, and more.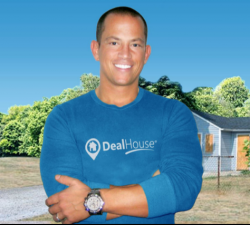 Latest posts by Chris Chiarenza
(see all)