How Staging and Photography Can Help You Sell Your House Fast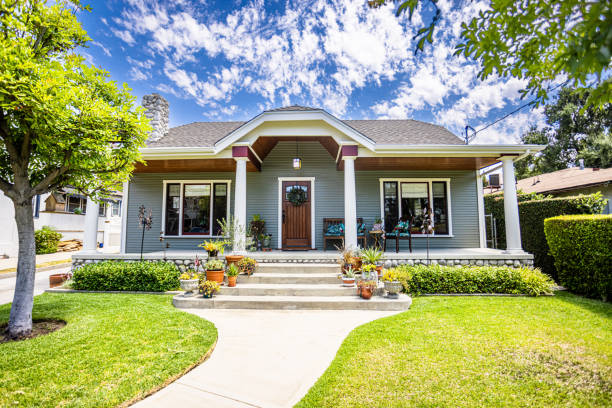 In the fast-paced world of real estate, first impressions are paramount. Whether potential buyers are scrolling through online listings or visiting open houses, the initial interaction they have with your home can make or break a sale. Two crucial elements that can significantly enhance these first impressions are staging and professional photography. This article delves into how employing these strategies can help you sell your house swiftly and profitably.
The Importance of Home Staging
Home staging is an art that requires strategic planning and execution. It involves meticulously arranging furniture and décor in a way that showcases the home's strengths while downplaying its weaknesses. This process isn't just about adding a few decorative touches here and there. It involves thorough cleaning, decluttering, repair works, and sometimes updating certain features of the house to make it more appealing to contemporary buyers.
Staging a home can have several positive impacts:
Enhance Perceived Value
A properly staged home comes across as a well-maintained, move-in ready property. It sends a strong message that the house has been taken care of, which can reduce the perceived effort and costs a buyer might need to invest post-purchase.
Highlight Unique Features
Home staging allows sellers to emphasize the unique features and selling points of their homes. It can be tailored to highlight specific architectural details, room functionality, or luxurious additions that might otherwise go unnoticed.
Depersonalize the Space
One of the fundamental principles of home staging is depersonalization. By creating a neutral, yet inviting environment, buyers can easily envision themselves and their families living in the space. A depersonalized space is less distracting and allows buyers to focus more on the house's features rather than the personal items of the seller.
Power of Professional Photography
In this digital age, the first interaction a buyer usually has with a property is through photos in online listings. This is where professional real estate photography becomes essential. It's not just about taking pictures; it's about creating an emotional connection through visual storytelling.
Grab Attention
A captivating photo can make a property stand out among hundreds of others in the online listings. It can draw a potential buyer's attention, increasing the chances of them clicking on your property and exploring it further.
Enhance Visual Appeal
Professional photographers possess the skills and knowledge to enhance the visual appeal of your home. They understand how to use lighting and angles to capture rooms at their best, often making spaces appear larger and more inviting.
Highlight Key Features
Professionals don't just capture pictures; they tell stories. They can focus on the unique selling points of the property – be it a gourmet kitchen, a spacious backyard, or a cozy reading nook – and showcase them in the most flattering manner.
The Combined Effect of Staging and Photography
Although staging and photography are powerful on their own, combining these two elements can create a formidable selling strategy. Staging sets the scene for a potential buyer, while professional photography captures and delivers this scenario to the buyer in an engaging manner.
On one hand, a beautifully staged home might fail to attract attention if the photos are dark, grainy, or shot from unflattering angles. On the other hand, even the most expertly captured photos can't conceal a cluttered, poorly lit, or outdated space. Therefore, striking the right balance between staging and photography is crucial.
More inquiries, more showings, and ultimately a faster sale – these are the tangible benefits you can expect when you invest in both staging and professional photography. It's a strategic move that can help your home look its best both in person and in pictures.
Conclusion
In the increasingly competitive real estate market, selling your house quickly and for a satisfactory price requires a well-crafted strategy. This strategy must seamlessly merge expert staging and professional photography. Home staging serves a dual purpose: it highlights the unique features of your property and creates a neutral canvas that allows potential buyers to envision themselves living in the home. On the flip side, professional photography captures these highlighted aspects in the most attractive light possible, creating a compelling visual narrative that piques the interest of potential buyers.
At DealHouse, we fully grasp the intricate dynamics of the real estate market and are committed to providing our clients with the best services to ensure their homes stand out from the competition. Our team comprises skilled professionals experienced in the nuances of staging techniques and proficient at utilizing high-quality photography to depict your home in its best form. By choosing DealHouse, you're not just deciding to sell your home – you're choosing a comprehensive, proven strategy designed to make your home selling journey efficient, fast, and profitable. Our outstanding track record speaks for itself, and we stand ready to assist you in your next successful property move. Trust DealHouse to pave the way to a swift and gratifying sale of your home.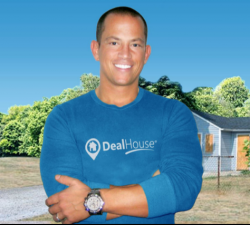 Latest posts by Chris Chiarenza
(see all)