How to Avoid Repairs When Selling Your House in New York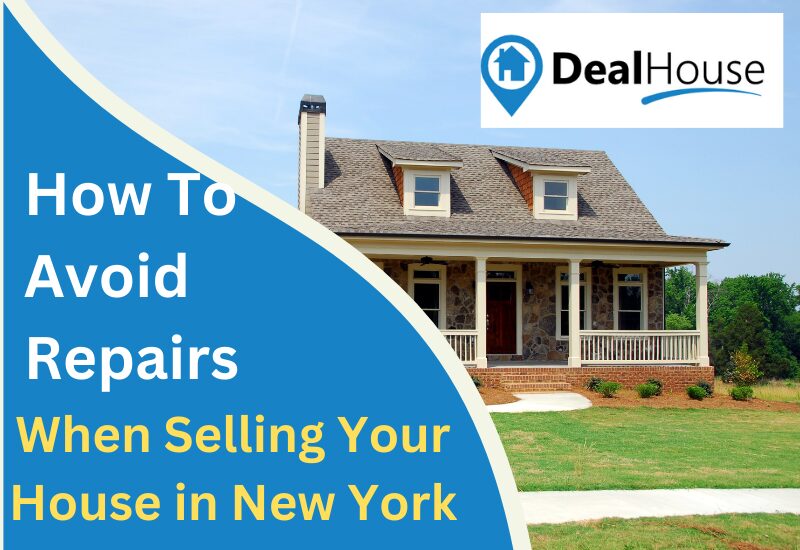 Pricing your home to sell can be challenging in New York due to the vast array of home styles and values. Whether your goal is to price your home for a quick sale or to get top dollar, there are strategies you can employ to help ensure you avoid having to make repairs once an offer is accepted. By following these tips, you can help streamline the selling process and avoid any last-minute stressful repair negotiations. Repair requests from buyers are one of the most common reasons sales fall through, so it's important to be proactive about avoiding them.
How to Avoid Repairs When Selling Your House in New York
Get a pre-sale inspection from a licensed home inspector
Purchasing a home is a major decision and it's important to thoroughly inspect the property before you sign on the dotted line. Getting a pre-sale inspection from a licensed home inspector is one of the smartest move you can make when investing in a new home. This professional third-party inspector will assess your future abode for any potential issues that could lead to costly repairs down the line. From taking detailed notes on electrical wiring, plumbing, structural integrity and even radon levels, a qualified home inspector will arm you with all the information needed to make an informed decision when deciding if this is indeed the right house for you.
Make any necessary repairs before putting your house on the market
If you're looking to put your house on the market, it's always a good idea to do any necessary repairs beforehand. You can avoid this extra hassle by selling directly to a cash home buyer, such as DealHouse. Selling direct to DealHouse ensures that You don't have to bother with costly efforts like cleaning and repair work before the sale, they will buy your house as-is. In addition to being convenient and saving time and money, you get an all-cash offer with no fees or commissions so you can easily accept or reject the deal. With Dealhouse there are zero fees from start to finish when selling a home, making it ideal for homeowners who need to sell quickly, but don't want to spend time and money on making repairs.
Disclose all known defects to potential buyers
Whether you're buying a house or a car, it's important to make sure all known defects are disclosed to potential buyers. Not only is it the ethical thing to do, but in many cases, failure to disclose these issues can be considered fraud or misrepresentation. By providing an open and honest disclosure of any notable defects upfront, buyers will be able to make an informed decision about the purchase without feeling misled or taken advantage of. This level of transparency can also increase buyer confidence as they know they will not have any unwelcome surprises down the road.
Hire a real estate agent who is familiar with selling homes in New York City
Selling a home in New York City can be an overwhelming process due to the unique complexities of the market. Hiring a real estate agent who knows the ins-and-outs of successfully navigating this landscape is essential for getting the outcome desired. A great way to find one is to connect with others who have had success selling homes in NYC, as well as inquire about friends' and family's experiences with their respective agents. By doing so, you can find an agent who is knowledgeable about current regulations, housing values and trends; someone capable of expertly guiding customers from initial valuation through closing the sale. Connecting with these local experts gives sellers peace of mind that they have a dependable representative advocating on their behalf on one of life's biggest investments.
Sell your house directly to cash home buyer
Are you ready to avoid all of the hassle of making costly repairs and trying to sell your house by listing it on the market? Have you considered working with a cash home buyer like DealHouse to simply avoid all of this? Cash home buyers have revolutionized the way that people are able to sell their houses in no time at all. With DealHouse, you can avoid the stress and avoid any repairs needed; they will buy your house as-is. Make sure that you take advantage of this great offer and sell your house directly to an experienced cash home buyer.
While it is certainly possible to save money by making your own repairs before listing your home on the market, often times it is more trouble than it is worth. Not to mention, many potential buyers will request their own home inspection anyway and may be turned off by any pre-existing defects. Selling your house as-is to a cash buyer like DealHouse eliminates the need for costly repairs and ensures a hassle-free transaction. We take care of everything so you can move on with your life. Contact us today for a free, no obligation offer on your property.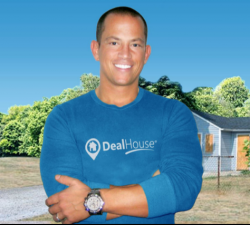 Latest posts by Chris Chiarenza
(see all)