How to Find Cash Buyers for Your Home Quickly and Easily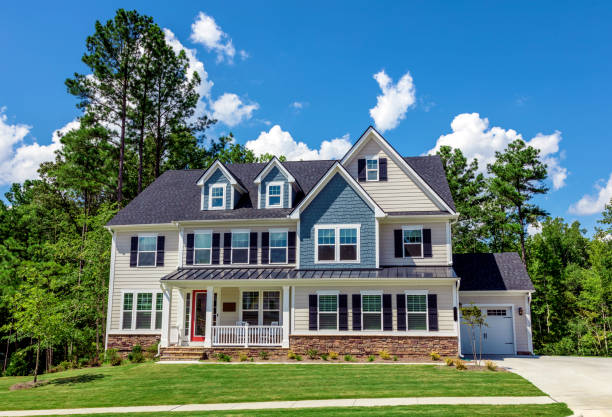 Cash buyers are a great option when it comes to selling your home quickly and efficiently. If you're looking to move quickly or avoid lengthy processes, then finding a cash buyer can be incredibly beneficial. However, where do you even begin? Finding the right buyer for your home can be an intimidating and time-consuming process so here's a guide on how to navigate this tricky situation with ease. In this post, we'll discuss tips for locating top cash buyers in the market and explain what makes them the ideal choice when it comes to selling your property fast.
How to Find Cash Buyers for Your Home Quickly and Easily
Research the local real estate market

Researching the local real estate market is invaluable when determining the value of a home. As the world around us continues to shift and evolve, so does the price of our homes. Performing a detailed analysis of real estate market trends in the area will help accurately determine the current worth of a residence, as well as help inform potential sales tactics later down the road. Assessing recent selling prices for similar propertie can allow homeowners to better understand how their property fares against other residences near it, as well as identify any necessary improvements or updates that may significantly increase its value. By taking advantage of research resources such as local newspaper coverage and online listing sites, one can gain an informed and accurate understanding of their home's worth.
Advertise your home for sale through classifieds and social media
Selling your home can feel like an overwhelming task, but with the right digital marketing efforts, you can make it easier. Posting a listing on online classifieds and social media is one great way to start! This will get your home maximum reach and visibility in front of an interested audience. Not only will you have the opportunity to explain the features of your beautiful home, but potential buyers may be able to leave reviews, see pictures or even virtual tours of your space. Getting started is easy–just create a post on sites like Craigslist and Facebook Marketplace, clearly stating all that you have to offer. Taking these steps for success will ensure that you find the perfect family for your home in no time at all!
Reach out to cash buyers in the area
As a real estate agent, it is important to reach out to local cash buyers in order to find an audience for your properties. This may include investors looking to buy and improve homes, landlords, developers with plans of commercial developments, or house flippers hoping to resell the property for a profit. Each of these prospects has different needs when looking for their ideal home but can provide excellent opportunities for quick or profitable sales. It may take effort and skill in prospecting new leads, but connecting with cash buyers can ultimately be beneficial both to you as well as your real estate business!
Offer incentives to attract potential buyers
To attract potential buyers, offering incentives can be an attractive approach. Low closing costs, particularly in markets with higher than average transaction fees, can entice buyers to make a purchase. According to a recent survey on buyer behavior, 75% of shoppers said that such incentives ameliorated their anxieties over the home-buying process. Furthermore, flexible payment arrangements such as no money down or no interest for an introductory period can make a purchase within the buyer's reach. By understanding the needs of consumers and creating packages of incentives that are tailored to their preferences, real estate agents can draw more people into the market and increase sales activity.
Ask friends, family, and colleagues if they know anyone interested in buying a home quickly
One of the best ways to find a buyer for your home quickly is to reach out to your friends, family, and colleagues. Not only can they provide potential referrals, but they can also help spread the word that you are looking to sell quickly. Since word of mouth travels fast, it could be your ticket to finding a seriously interested and qualified buyer in no time. If you're looking for a fast sale, then this is certainly worth a try!
Utilize a real estate agent experienced in cash deals
If you are looking for a quick and easy way to find the right buyer for your property, a real estate agent experienced in cash deals is an ideal option. With their knowledge of the local market, they can quickly match eager buyers with properties that meet their needs. Also, they can guide you through the whole process, from preparing your home for sale to negotiating the purchase price. Agents who specialize in cash deals are reliable resources that can take much of the stress out of selling your home and help you achieve top dollar on your sale.
Selling a home can be an intimidating process, but with the right research and strategy, it doesn't have to be overwhelming. If you take the time to research the local real estate market, advertise your home for sale on classifieds and social media, reach out to cash buyers in the area – such as investors or developers – offer incentives, and ask friends and family if they know anyone who might be interested in buying quickly, you could find the perfect buyer for your property in no time. Additionally, a real estate agent experienced in cash deals can help make selling your property much smoother. So don't hesitate to start making moves today to get your home sold as quickly as possible! Good luck!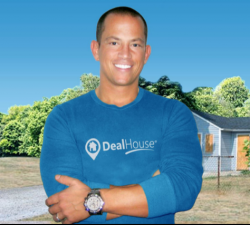 Latest posts by Chris Chiarenza
(see all)