How to Make Your Home Stand Out in a Competitive Market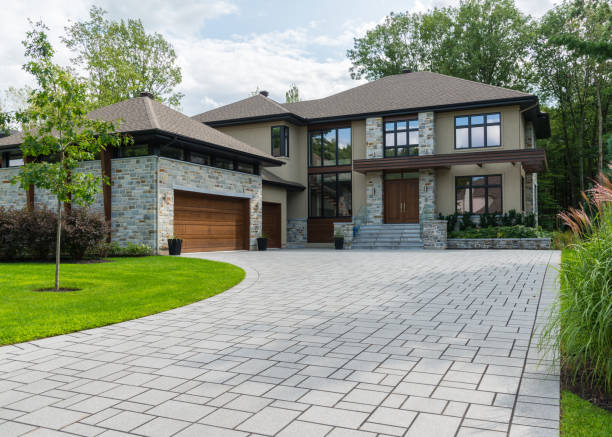 Selling your home in a competitive market requires more than just listing—it demands strategy, appeal, and a strong understanding of what today's buyers are seeking. This guide provides an in-depth exploration of how to make your home stand out, covering everything from market research, home preparation, strategic marketing, to navigating showings and closing the deal. With a focus on both aesthetics and effective communication, we aim to equip you with the tools to transform your property into a standout listing, attracting potential buyers and securing a successful sale. Let's dive in and discover how to elevate your home's presence in the crowded real estate market.
How to Make Your Home Stand Out in a Competitive Market
Understanding the Market
Market Research
Conducting thorough market research is essential to comprehend the local real estate dynamics and position your property effectively. Investigate how long homes in your area typically stay on the market and pinpoint the features in demand. For instance, in family-centric neighborhoods, highlight proximity to schools, while in urban areas, focus on access to public transportation.
Target Audience
Identifying your target audience enables you to tailor your selling strategy. A trendy neighborhood might attract young professionals, whereas suburban homes could appeal to families. Understand these demographics to emphasize the aspects of your home that align with their preferences.
Competitive Pricing
Setting a competitive and realistic price for your property is crucial. Analyze the sale prices of comparable homes in your area, considering size, condition, and location. This comparative market analysis ensures your asking price attracts potential buyers without undervaluing your property.
Accessibility and Visibility
Ensure your property is easy to find and available for showings at convenient times. Utilize major real estate platforms and maintain a flexible schedule for potential buyers to visit, enhancing your property's chances of getting noticed.
Building a Strong Online Presence
In today's digital era, a strong online presence is vital, as most buyers start their search online. Ensure your listing includes high-quality photos, a detailed description, and all necessary information. Utilize social media and targeted ads to increase visibility and reach a wider audience.
Preparing Your Home
Curb Appeal
First impressions count, making curb appeal paramount. Enhance your property's exterior with well-maintained landscaping, a fresh coat of paint, and upgraded lighting. Ensure driveways and walkways are pristine, creating a welcoming entryway.
Interior Upgrades
Focus on modernizing interiors with updates that appeal to a broad audience. This could include refreshing paint colors, updating appliances, or installing new flooring. Ensure all minor repairs are addressed, presenting a move-in-ready home.
Staging
Employ professional staging to highlight your home's best features and create an inviting atmosphere. Remove clutter and personal items, allowing potential buyers to envision themselves in the space. Ensure each room has a clear, functional purpose.
Smart Home Features
Incorporate smart home technology like smart thermostats, security systems, or lighting controls to attract tech-savvy buyers and showcase your home's modernity. Highlight any energy-efficient features, as these are increasingly important to today's homebuyers.
Repairs and Maintenance
Tackle necessary repairs and maintenance tasks before listing. Consider a pre-listing home inspection to identify and address potential issues proactively. Ensure all systems, including HVAC and roofing, are in optimal condition.
Deep Cleaning
Invest in a professional deep cleaning to ensure your home shines. Focus on high-traffic areas and commonly overlooked spots, ensuring carpets are stain-free and surfaces sparkle. A clean home is more inviting and leaves a positive impression on potential buyers.
Marketing Your Home
Professional Photography
Capture potential buyers' attention with high-quality, professional photos that showcase your home's best features. A skilled real estate photographer will highlight the spaciousness and attractiveness of each room.
Compelling Listing Description
Use vivid and descriptive language in your listing description to paint an inviting picture of your home. Emphasize unique features, such as original hardwood floors or custom-built fireplaces, that set your property apart.
Leveraging Digital Platforms
Ensure your home is listed on all major real estate websites and use social media to broaden your reach. Consider adding a virtual tour to provide an immersive online viewing experience.
Hosting Showings
Keep your home in pristine condition for open houses and private showings. Be flexible with scheduling and collaborate with your agent to effectively promote these events.
Networking with Local Agents
Foster relationships with local real estate agents to enhance your property's exposure. Encourage them to bring clients to your home by actively promoting it within their networks.
Strategic Pricing
Work with your agent to set a competitive and realistic price based on comprehensive market analysis. Be ready to adjust your asking price in response to market fluctuations.
Closing the Deal
Clear Communication
Maintaining clear and open communication with all parties involved is crucial in the final stages of a home sale. Ensure you are readily available to answer questions, provide necessary documentation, and participate in discussions. Quick and transparent communication can prevent misunderstandings and help in building trust, which is vital for a smooth transaction.
Flexibility and Negotiation
Be prepared to engage in negotiations with potential buyers. This might involve being flexible on the sale price, closing date, or terms of the sale. Understand your priorities and where you can afford to be flexible to facilitate a deal that is acceptable to both parties. A skilled real estate agent can be invaluable during this process, providing guidance and helping to mediate negotiations.
Organized Paperwork
Having all necessary paperwork organized and ready to go is a key aspect of closing the deal smoothly. This includes any required disclosures, property records, and documents related to repairs or upgrades that have been made to the property. Being proactive about paperwork can expedite the closing process and prevent potential delays.
Facilitating Inspections and Appraisals
Be cooperative and accommodating when it comes to home inspections and appraisals. These are critical components of the home buying process, and any issues that arise could potentially impact the deal. Ensure your home is in the best possible condition for the inspection, and be prepared to make reasonable repairs if necessary.
Preparing for Closing
As the closing date approaches, make sure you are fully prepared. This involves verifying that all agreed-upon repairs have been completed, ensuring that the property is in the agreed-upon condition, and making arrangements for your move. Being well-prepared can help ensure that the final walkthrough and closing process go smoothly.
Understanding Closing Costs
Have a clear understanding of the closing costs associated with the sale of your home. Closing costs can include fees related to the mortgage, title, and escrow services, and they can add up to a significant amount. Be prepared to review and pay these costs as part of the closing process.
Conclusion
Successfully selling your home in a competitive market requires strategic preparation, effective marketing, and a keen understanding of current market trends. By optimizing your home's curb appeal, ensuring the interior is up-to-date and staged beautifully, and incorporating smart home features, you enhance its appeal and functionality. Leveraging professional photography, a compelling listing description, and the power of digital platforms further elevates your property's visibility to potential buyers. Throughout the process, maintaining open communication, being flexible during negotiations, and ensuring all paperwork is in order expedite the closing process. With DealHouse, you have a reliable partner equipped with the expertise and resources necessary to navigate these complexities, ensuring your home stands out and attracts the right buyers, ultimately leading to a successful and satisfying sale.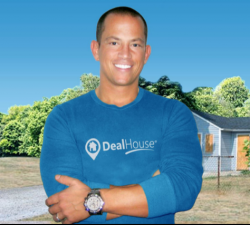 Latest posts by Chris Chiarenza
(see all)