How to Navigate Open Houses: A Guide for Sellers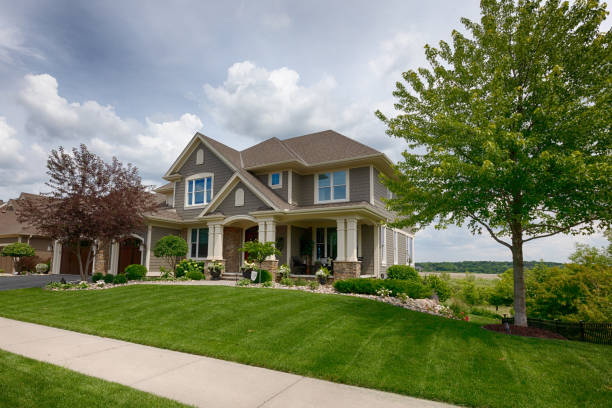 Selling your home can be both an exhilarating and daunting process. For many sellers, open houses serve as the bridge between listing the property and sealing the deal with a prospective buyer. And in the current real estate landscape, where cash buyers are on the rise, understanding how to cater to them is crucial. This comprehensive guide will offer sellers insights into effectively navigating open houses, with a particular emphasis on attracting cash home buyers.
1. Preparing Your Home for the Open House:
Deep Cleaning and Decluttering:

Engage Professionals: Consider hiring professional cleaners who can deep clean carpets, tiles, and hard-to-reach places.
Storage Solutions: Use storage boxes or even rent out a short-term storage space to declutter efficiently.

Professional Home Staging:

Thematic Rooms: Transform rooms into universally appealing spaces, such as a home office or a reading nook.
Neutral Palette: Stick to neutral colors that appeal to a broader audience and can make spaces seem larger.

Landscape Beautification:

Add Seasonal Flowers: Boost curb appeal with flowers that are in season.
Outdoor Seating: A well-placed bench or seating area can help potential buyers visualize spending time in the yard.

Address Repairs:

Seek Inspections: Consider a pre-listing home inspection to catch any unseen issues.
Document Repairs: Keep a list of repairs done, along with warranties, to show potential buyers.
2. Marketing to the Modern Buyer:
Professional Photography and Videography:

360° Tours: Offer virtual 360° tours that let online visitors experience the home.
Highlight Key Areas: Ensure that unique selling points, like a renovated kitchen or a backyard pool, are prominently featured.

Highlight Benefits for Cash Buyers:

Streamlined Paperwork: Mention any efforts you've taken to streamline the purchasing process.
Quick Occupancy: Emphasize the home's readiness for immediate move-in.

Expand Your Digital Footprint:

Engage with Comments: Regularly check and respond to comments and queries on your online listings.
Share Testimonials: If previous visitors or even past open houses provided positive feedback, share it!
3. On the Day of the Open House:
Be Welcoming but Discreet:

Dress Professionally: Make sure you present yourself as professionally as your home.
Offer Tours: While some visitors will want to explore alone, others will appreciate a guided tour.

Security Precautions:

Surveillance: Consider temporary surveillance or camera systems for added security.
Keep Personal Data Private: Ensure items like mail or personal bills are not in plain sight.

Provide Refreshments:

Local Delights: Offer local snacks or delicacies to give a taste of the community.
Themed Refreshments: If it's near a holiday, theme your refreshments accordingly.

Offer Detailed Property Information:

Utility Information: Provide average monthly costs for utilities.
Neighborhood Insights: Offer data on property value trends in the area.
4. Engaging with Cash Home Buyers:
Understand Their Motivation:

Profile Different Buyers: Recognize that cash buyers range from real estate investors to families wanting a smooth transition.
Direct Communication: Ensure they know you're open to direct, transparent conversations about the property's value and potential.

Be Ready for Quick Decisions:

Legal Preparedness: Engage with a lawyer beforehand to ensure all paperwork is ready for swift transactions.
Be Accessible: Ensure you're easily reachable post-viewing for any further negotiations or clarifications.
5. Post-Open House Strategy:
Solicit and Review Feedback:

Digital Surveys: Send out short online surveys to attendees for feedback.
Implement Changes: Be proactive in making adjustments based on the feedback received.

Stay Engaged Online:

Update Regularly: If you make changes based on feedback, update your listings to reflect these.
Host Virtual Q&A Sessions: Consider hosting online sessions to answer potential queries from interested parties.

Re-evaluate Your Strategy:

Consult Experts: If interest is low, consult with a realtor or property expert to understand potential shortcomings.
Consider Price Adjustments: Based on feedback and the current market, consider if a price change is necessary.
Selling your home can be daunting, especially when you want it to stand out in open houses. These events are crucial in attracting potential buyers, particularly those ready to pay in cash. This guide has been crafted to simplify the process, giving you straightforward steps to ensure your home shines, resonates with cash buyers, and leaves a lasting impression.
With DealHouse by your side, you're backed by expertise and guidance every step of the way. Preparation, understanding buyer preferences, and collaboration are key. Remember, the ultimate goal is not just about a swift sale but ensuring that you achieve the best possible value and outcome for your property.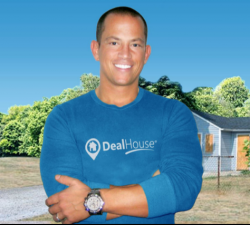 Latest posts by Chris Chiarenza
(see all)