How to Sell a Fix and Flip House Fast in New York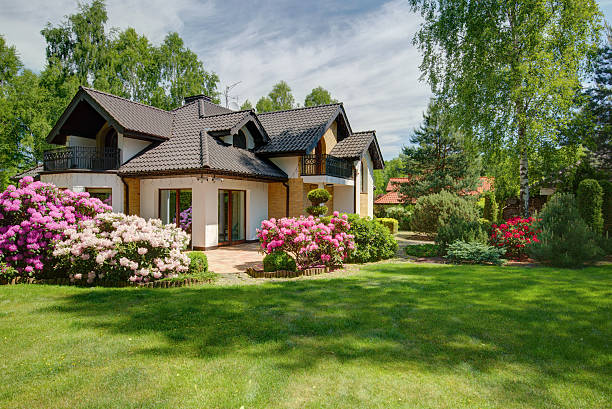 If you're an experienced real estate investor looking for a way to quickly and profitably sell a fix and flip house in New York, then you've come to the right place. In this blog post we'll talk about the importance of getting a great price when flipping a home in the city, as well as sharing our top tips for ensuring your listing stands out from the competition and gets buyers eager to buy your property. So if you want some practical advice on how to maximize returns by selling fast, read on!
Understand current real estate market conditions in the area
As a potential homebuyer or seller, it's crucial to keep up-to-date with the latest real estate market information in your area. Understanding the current market conditions can help you make informed decisions about the best time to buy or sell your property. Factors such as the number of homes for sale, the average sale price, and the length of time it takes for a home to sell can greatly impact your buying or selling strategy. Therefore, it's important to work with a knowledgeable real estate agent or conduct thorough research on your own to ensure you have a clear understanding of the current state of the local real estate market.
Research comparable properties and determine a competitive pricing strategy
One of the most important steps in pricing a property is researching comparable properties in the same area. By doing so, you can gather valuable information about how much similar homes are selling for in the current market. Take note of any unique features or amenities that a comparable home may have, as this can affect its value. Once you have conducted sufficient research, you can begin to develop a competitive pricing strategy that takes into account the condition, location, and unique features of your property. It is essential to price your home accurately, as a price that is too high or too low may deter potential buyers and delay the sale of your property. Therefore, taking the time to research comparable properties and determine a competitive pricing strategy is crucial in getting the most out of your home sale.
Stage the property to make it look inviting and appealing
Creating a warm and welcoming environment can make all the difference in selling a property. One effective way to do this is by staging the property. Staging can transform a dull, drab space into an inviting and appealing oasis that potential buyers can picture themselves living in. Simple things like decluttering, adding cozy furniture pieces and tasteful decor, and even rearranging the layout can do wonders for a space. By taking the time to stage the property, sellers can help potential buyers better envision themselves in the space and ultimately, it could lead to a quicker and more lucrative sale.
Market the house online through listing websites, social media, etc.
In today's digital age, marketing your home online is essential. By utilizing listing websites, social media, and other online platforms, you can showcase your house to a wide audience of potential buyers. These platforms provide an opportunity to highlight the unique features of your home with vivid descriptions, high-quality photos, and virtual tours. With the ability to target specific demographics, you can reach individuals who are actively searching for properties and increase your chances of selling quickly. Additionally, online marketing can be a cost-effective strategy compared to traditional offline methods. By leveraging the power of the internet, you can increase your home's visibility and find the perfect buyer.
Hire a professional home inspector to identify any potential problems or liabilities
Buying a house is one of the most significant investments you will make in your life. It's crucial to ensure that you're making the right decision by hiring an expert home inspector to identify any potential problems or liabilities. Even the most experienced homebuyer can overlook critical issues like foundation cracks or roofing problems that can become costly headaches down the road. Fortunately, a home inspector will examine every nook and cranny of the property, providing you with a detailed report of any issues that need addressing. With this information, you'll be equipped to make a well-informed decision about your investment and ultimately enjoy peace of mind knowing your new home is a solid investment.
Offer incentives such as closing cost assistance or free home warranty protection
When it comes to buying a house, every little bit helps. That's why offering incentives like closing cost assistance or a free home warranty protection can make a big difference in making a potential buyer feel more at ease and excited about their purchase. Not only do these incentives provide financial relief, but they also give the buyer something tangible that adds value to their new home. Plus, it's a great way to stand out in a crowded market and entice potential buyers to choose your property over others. So, if you're looking to sell your home quickly and for a good price, consider offering some extra perks to sweeten the deal.
Selling a home can be a daunting task, especially with the state of the current real estate market. However, by understanding the local market conditions and researching comparable properties in the area, sellers can develop an optimal pricing strategy for their property. Whether it's staging its interior or marketing it online, sellers should take every aspect of preparing their house for sale seriously. Additionally, they should make sure to inspect their home thoroughly to identify any potential problems that could affect its price and have any repairs done beforehand for added peace of mind. As an added incentive, providing closing cost assistance or free home warranty protection can often aid potential buyers to make a decision quickly. For those who need immediate cash without going through the hassle of repairs or staging, DealHouse is a local cash home buyers. We buy houses as is. No fees no commissions – with an all-cash offer and you can close fast in as few as seven days. With our comprehensive approach to real estate transactions, you will have comprehensive support every step of the way until closing day!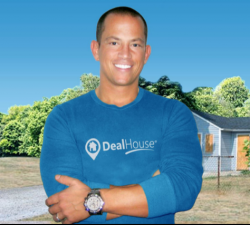 Latest posts by Chris Chiarenza
(see all)