How To Sell A House Off Market In New York Without A Real Estate Agent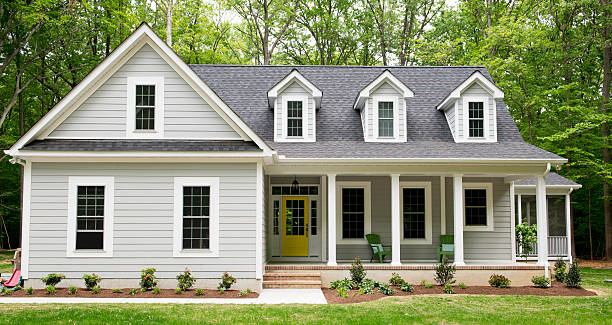 Less than a decade ago, selling your house in the traditional process was something that you had to do with the help of an experienced real estate agent. You had to go through all the difficulties and complexities they brought along with them such as paperwork, negotiations, headaches etc. But now it is possible to sell a house without any need for making so much effort or spending money on services like real estate agents in New York City. This post will be sharing new ways of how you can successfully list and sale your home off-market without having to set foot outside of your own home!
Research New York real estate laws and regulations to understand the off market process
Navigating the world of New York real estate can be daunting for anyone, but particularly so if you're looking to pursue the off-market process. While it may seem tempting to dive straight in and start searching for off-market property listings, it's important to understand the various laws and regulations that come into play. From understanding zoning laws to navigating the complexities of co-op ownership, there's a lot to consider when looking at off-market properties. However, with the right research and preparation, you can navigate this process with confidence and find the perfect property to suit your needs.
Make sure your house is in proper condition for potential buyers
Selling a house can be a stressful process, but taking the time to ensure your home is in proper condition can save you a lot of headaches down the road. First impressions are everything, so start with the exterior of your home. Make sure the landscaping is well-maintained and any exterior damage is fixed. Inside, declutter and depersonalize by removing family photos and other personal items. This will allow potential buyers to envision themselves living in the space. Deep clean your home, including carpets, windows, and appliances. A fresh coat of paint can also go a long way in making your home feel clean and updated. By taking these steps, you'll not only make your home more appealing to potential buyers, but also increase the likelihood of receiving higher offers.
Advertise the house on multiple online platforms and social media sites
Looking for innovative ways to attract more potential buyers to your property? Consider advertising your house on multiple online platforms and social media sites. With the widespread use of the internet and social media, it is important to connect with a broader audience to maximize your chances of selling your house. By utilizing different advertising options, you can present your property to a larger pool of potential buyers who may be interested in your location, price, and amenities. Not only does this provide more exposure for your house, but it also gives interested buyers a better chance of finding your listing. So, take advantage of the power of the internet and social media sites to boost your chances of quickly selling your house.
Utilize word-of-mouth to reach out to people in your network
Word-of-mouth is a powerful tool when it comes to connecting with people in your network. There is something uniquely impactful about a recommendation that comes from a trusted acquaintance or colleague. With the rise of social media and online networking, it's easy to forget the power of a simple conversation. Yet, in-person conversations and phone calls can be incredibly effective ways to spread the word about your work and build meaningful connections. So, don't underestimate the power of a casual chat over coffee or a quick catch-up call with an old friend. You never know where word-of-mouth might lead you!
Organize open houses and provide virtual tours of the property
Are you considering selling your home? If so, open houses and property tours are essential for attracting potential buyers. By organizing open houses and providing virtual tours of the property, you can give interested parties a sneak peek into what could be their future home. It's a great way to showcase the unique features of your property and highlight what makes it stand out from the rest. With virtual tours, buyers can easily view your home from the comfort of their own. Additionally, by providing various options for people to see your home, you can increase the chances of getting an offer. So why wait? Start planning your open houses and virtual tours today and be on your way to selling your home.
Offer incentives such as buyer's closing cost assistance or flex options for payment terms
Buying a new home is a significant investment, so it's no surprise that prospective buyers are always on the lookout for a good deal. To catch their attention, sellers can offer incentives such as buyer's closing cost assistance or flexible payment terms. These incentives can make the difference between a potential buyer walking away or sealing the deal. Buyers appreciate knowing that the seller is willing to help them with costs or work with their financial situation to make their dream home a reality. Offering incentives is a smart move that benefits both parties, and it's a win-win situation that can lead to a successful sale. So if you're a seller looking to attract potential buyers, offering incentives should be high on your list of strategies.
In conclusion, selling a house off-market in New York is certainly doable, but it takes planning and specific strategies to get the job done. You'll need to understand real estate laws, prepare the house for potential buyers, advertise online and through word-of-mouth, organize open houses or provide virtual house tours, and even offer incentives like closing cost assistance. It may sound daunting at first but with enough dedication and effort you should have no problem selling your home off-market. If you're looking for a more immediate solution however, consider reaching out to cash home buyers in New York. We buy houses in New York and offer cash for homes so if you need to sell house fast for cash then reach out and see how our team can help!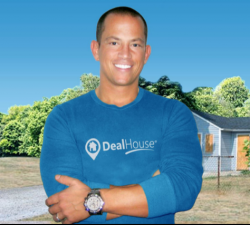 Latest posts by Chris Chiarenza
(see all)