How to Sell My House Fast in New York: The Importance of Home Staging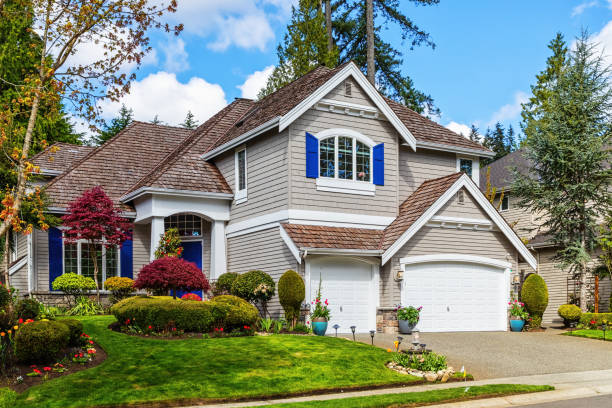 When it comes to selling a property in the fast-paced real estate market of New York, timing is of the essence. Competition is fierce, and you'll be vying for the attention of potential buyers who are often overwhelmed with choices. So, how can you stand out in this bustling marketplace and make sure your property moves quickly? The answer: Home staging.
What is Home Staging?
Home staging is the art of presenting your home in the best possible light to attract potential buyers. It involves de-cluttering, cleaning, repairing, and often redecorating spaces to make them look appealing. By creating a home environment that buyers can envision themselves in, you increase the likelihood of selling your property swiftly and at a higher price.
Why is Home Staging Crucial in New York?
1. High Competition
The New York Dynamic:
New York is one of the most densely populated cities in the U.S., with a plethora of housing options, from high-rise luxury apartments in Manhattan to townhomes in Brooklyn and Queens. Your property isn't just competing with a few others; it's competing with thousands.
How Staging Helps:
A well-staged home can distinguish your property from the sea of options available to buyers. By accentuating unique features and creating an inviting atmosphere, you can make your home stand out in listing photos and during viewings.
2. Faster Sales Cycle
The New York Dynamic:
The real estate market in New York is incredibly fast-paced. Properties can get snapped up in a matter of days, sometimes hours. If your property doesn't catch a buyer's attention immediately, you may lose out.
How Staging Helps:
Staging creates a sense of urgency among buyers by making your property appear move-in ready. It can lead to quicker decision-making and a faster closing process, thereby giving you the advantage in a market where speed often equates to a higher selling price.
3. Higher Resale Value
The New York Dynamic:
In a city where square footage comes at a premium, buyers are more likely to scrutinize the value they're getting for their money.
How Staging Helps:
A staged home often looks more spacious, cleaner, and well-maintained, leading to a perceived increase in value. This perception can translate into higher offers, making staging an investment that often pays for itself many times over.
4. Buyer's Market Expectations
The New York Dynamic:
New York buyers are often well-informed and have high expectations. They've seen it all and are less likely to compromise, especially when there are numerous options available.
How Staging Helps:
A professionally staged home meets and often exceeds the expectations of discerning buyers. The attention to detail, from color coordination to furniture placement, speaks volumes about the home's upkeep, thereby building trust.
5. Seasonal Trends
The New York Dynamic:
New York experiences a full range of seasons, which can affect how your property looks at different times of the year.
How Staging Helps:
Seasonal staging—like adding warm touches in winter or bright, airy decor in summer—can make your home appealing regardless of when you decide to sell.
6. Diverse Buyer Pool
The New York Dynamic:
New York attracts a diverse range of buyers, from local families to international investors.
How Staging Helps:
A well-staged home, particularly when done in a neutral and universally appealing style, can attract a wider range of buyers, increasing the chances of a quicker and more profitable sale.
In summary, the fast-paced, competitive, and diverse real estate landscape of New York elevates home staging from a nice-to-have to a must-have. Neglecting this crucial step could mean leaving money on the table or experiencing extended periods on the market. If you're looking to sell your property swiftly and lucratively in New York, home staging is not just recommended; it's practically essential.
Tips for Effective Home Staging in New York
1. Declutter and Depersonalize
Why It's Important:
The first step in home staging is to declutter your living spaces. Clutter not only takes up physical room but also cognitive space, making your home appear smaller and less appealing.
How To Do It:
Remove personal items like family photographs, personal awards, and fridge magnets.
Get rid of excess furniture that makes a room feel crowded.
Clear countertops, tables, and other surfaces.
2. Adopt a Neutral Palette
Why It's Important:
A neutral color scheme serves as a blank canvas that allows potential buyers to project their own ideas onto the space.
How To Do It:
Repaint walls in neutral shades like beige, gray, or off-white.
Choose furniture and decor items that complement the neutral theme.
Avoid loud or conflicting colors.
3. Enhance Natural Light
Why It's Important:
Good lighting can make your home appear larger, fresher, and more inviting—a huge selling point for any property.
How To Do It:
Open all curtains and blinds during viewings to let in natural light.
Use mirrors strategically to reflect light and make rooms appear larger.
Replace dim bulbs with brighter, energy-efficient ones.
4. Focus on Key Areas
Why It's Important:
When potential buyers are touring homes, certain rooms will naturally hold more influence over their decision than others.
How To Do It:
Prioritize staging in the living room, kitchen, and master bedroom.
Make sure the entryway is clean and inviting as it sets the tone for the rest of the house.
Don't neglect outdoor spaces like patios or balconies; these can be unique selling points.
5. Bring in Fresh Flowers and Greenery
Why It's Important:
Adding fresh flowers or plants can bring life and energy into a space, making it more appealing to buyers.
How To Do It:
Opt for neutral or complementary colors when choosing flowers.
Consider low-maintenance indoor plants that don't require much attention.
6. Update Fixtures and Finishes
Why It's Important:
Old or dated fixtures can distract from the overall appeal of your home, even if everything else is perfectly staged.
How To Do It:
Update old faucets, handles, and lighting fixtures.
Consider repainting or refinishing old cabinets instead of replacing them.
7. Professional Help
Why It's Important:
A professional stager can offer an objective view of your home and has the experience to maximize its potential.
How To Do It:
Look for staging companies or freelance stagers with good reviews and a portfolio that aligns with your aesthetic.
Discuss your budget and expectations upfront to ensure a smooth process.
By following these expanded tips, you increase your chances of attracting higher offers and closing the sale faster, especially in the competitive New York real estate market.
Conclusion
In the fast-paced and competitive New York real estate market, home staging is not just a luxury but a necessity for anyone looking to sell their property quickly and at a higher value. DealHouse, a trusted name in the real estate sector, strongly recommends home staging as an indispensable component of your selling strategy. By applying effective staging techniques and leveraging DealHouse's expertise, you're setting the stage for a faster, more profitable sale, effectively answering the question, "How do I sell my house fast in New York?" Thus, when you invest in home staging, you're not merely listing your property; you're positioning it for success, making it a must-see in a crowded market.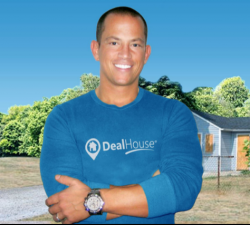 Latest posts by Chris Chiarenza
(see all)