How to Sell Your Home Fast – Tips and Strategies for a Quick Sale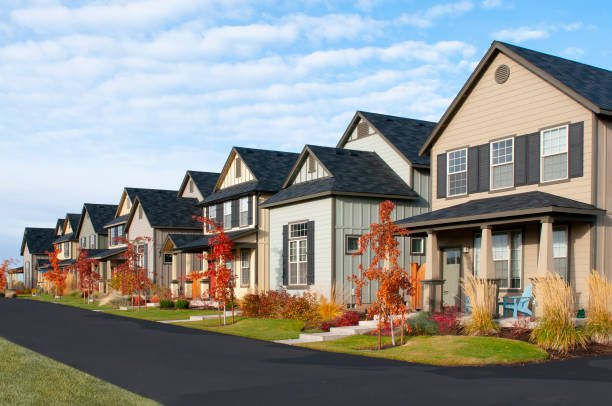 When it comes to selling your home, getting the highest possible price in a reasonable timeframe is usually at the top of people's minds. Selling a property can be an exciting but also stressful experience, so it's understandable why many homeowners would want the whole thing done and dusted as quickly as possible. Whether you're facing money troubles or simply eager to move onto your next adventure, sometimes having a quick sale is necessary – which is why we're here to help. In this blog post, we'll dive into some tactics for increasing your chances of making a fast sale on your home.
Tips and Strategies for a Quick Sale
Determine the right asking price by researching comparable homes in your area
Setting the right price for your home is a crucial decision that can potentially make or break your sale. One effective way to determine the right asking price is to do your research on comparable homes in your area. There are several factors to consider such as the size, location, amenities, and condition of the property. By looking at homes that have recently sold or are currently on the market that are similar to yours, you can gain a better understanding of the market value of your home. This information will help you set a competitive asking price that will attract potential buyers and ensure a successful sale.
Maximize your curb appeal by sprucing up the landscaping, power-washing the siding, and cleaning the windows
First impressions are everything, especially when it comes to your home's curb appeal. If you want to boost your home's aesthetic appeal, start by sprucing up your landscaping. A well-maintained lawn and garden can make all the difference. Power-washing your home's siding is another great way to give it a much-needed facelift. And don't forget about your windows – clean, sparkling windows can make your home feel brighter and more inviting. With a little bit of effort, you can transform your home's exterior and make it the envy of the neighborhood.
Stage your home to make it more appealing to potential buyers – add furniture, paint walls, and declutter
Selling your home can be an overwhelming process, but there are things you can do to make your property more attractive to potential buyers. One of the most effective techniques is to stage your home. This involves adding furniture, painting walls, and decluttering to create a visually appealing space that will help buyers see themselves living there. By creating an ambiance that's warm, inviting, and functional, you can increase your chances of selling your home quickly and for a great price. From rearranging your existing furniture to adding new pieces that create focal points in each room, there are endless ways to implement staging techniques that can make your home stand out from the crowd.
Take professional photos of your home's interior and exterior
Your home is a reflection of who you are, and what better way to showcase it than with professional photos? By taking high-quality photos of both your home's interior and exterior, you can capture all of its unique features and details. Whether you're looking to sell your home, share it with friends and family, or simply want to document your space, professional photos are the key to making it look its best. With a trained eye for lighting and composition, a professional photographer can transform your home into a work of art that you'll be proud to display for years to come. So why settle for mediocre snapshots when you can have stunning, magazine-worthy images of your home? Start planning your photoshoot today and see the difference for yourself.
List your property on real estate websites such as Zillow and Realtor.com
Looking to sell your property in the quickest, most efficient way possible? Then it's time to consider listing your property on popular real estate websites such as Zillow and Realtor.com. These highly trafficked sites offer your listing maximum exposure to potential buyers, giving you the best chance of finding the perfect buyer for your property. With easy-to-use interfaces and comprehensive listing tools, these websites offer everything you need to showcase your property to its fullest potential. So why wait? List your property today and start receiving offers from interested buyers.
Hold an open house to create buzz about your home and attract more buyers
Are you ready to sell your home? Holding an open house is a smart way to create buzz and attract more buyers. This is your chance to showcase the unique features of your home and create a welcoming atmosphere. Potential buyers can walk through and get a feel for the space, imagining themselves living there. You can highlight any recent updates or renovations, as well as the neighborhood and local amenities. By creating a warm and inviting environment, you can easily turn interested visitors into potential buyers. Don't miss out on this valuable opportunity to sell your home quickly and effectively.
After determining the appropriate asking price for your home, investing in its curb appeal, staging it for potential buyers, taking professional photos of your interior and exterior, and listing it on real estate websites such as Zillow and Realtor.com, you're ready to start fielding offers from interested buyers. Hold an open house to create buzz about your home and attract more buyers to increase the chances of a successful sale. With a bit of effort and the right strategy, you can make sure that you get maximum value out of your home sale. And if selling your house quickly is something you're interested in exploring, we buy houses for cash – so don't hesitate to reach out should that option be the one you want to pursue! Selling an inherited property? Sell my house as-is with us! So act fast when it comes to putting your house up for sale — the sooner you do so with the right tactics in place, the better results you will achieve.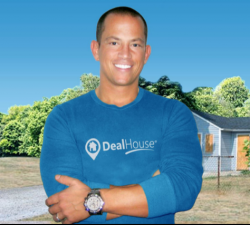 Latest posts by Chris Chiarenza
(see all)