How to Sell Your House Fast Without Selling Out – Top Strategies for Quick Cash
If you're looking to sell your house quickly without sacrificing too much on the sale price, it's important that you consider all of your options first. Luckily, there are ways to make sure that your house sells fast while still getting the most for it. In this blog post, we'll look at some of the best strategies and tips to help you unlock those lightning-fast sales without feeling like you've lost out financially in the process. So whether you need a quick infusion of cash or just want to move as soon as possible, follow these techniques so that your home doesn't linger on the market any longer than necessary!
Top Strategies for Quick Cash
Price to market – set a competitive asking price that is in line with the current market
When it comes to selling a product, one of the most important factors is setting the right price. If you price your product too high, you may not be able to find any interested buyers. On the other hand, if you price it too low, you may end up selling yourself short. This is where the concept of price to market comes in. Essentially, it means finding a competitive asking price that is in line with the current market. This can take some research and planning, but ultimately it can make all the difference in selling your product successfully. By taking the time to set your price to market, you can ensure that you are putting your best foot forward and giving yourself the best chance for success.
Spruce up the exterior – add a coat of paint, clean up the yard, and consider adding curb appeal
When it comes to sprucing up the exterior of your home, there are a few key steps that you can take to make a big impact. Adding a fresh coat of paint to your front door or the trim around your windows can instantly boost the curb appeal of your home and create a welcoming first impression. Additionally, taking the time to tidy up your yard and landscaping can make a big difference in overall appearance. From mowing the lawn to trimming the bushes, a little bit of effort goes a long way. Finally, consider adding some extra curb appeal by adding potted plants, a wreath on the door, or other decorative touches that speak to your personal style. By following these simple steps, you can create a home that is both attractive and inviting from the moment you arrive.
Stage it right – declutter and depersonalize your home to make it more attractive to buyers
When it comes to selling your home, first impressions really do matter. A cluttered and personal space can turn off potential buyers and make it difficult for them to envision themselves in the home. That's why decluttering and depersonalizing your space is so important. By removing excess furniture, knick-knacks, and family photos, you allow prospective buyers to focus on the bones of the house and see its true potential. Plus, a streamlined and neutral décor can help make your home look larger and more airy. So, before you put your home on the market, take the time to stage it right. It could make all the difference.
Create an online presence – use online real estate sites and social media to attract buyers
In today's digital age, creating an online presence has become essential for anyone wanting to sell their property. The vast number of potential buyers online means that it's important to use all available resources to attract them. Online real estate sites and social media are two of the most powerful tools for doing just that. By showcasing your property on sites such as Zillow or Redfin and utilizing social media platforms like Facebook and Instagram, you can dramatically increase your reach and engage with a larger pool of potential buyers than ever before. The ability to share high-quality photos and videos, provide detailed property information, and communicate directly with interested parties makes these platforms the go-to resources for any seller looking to maximize their exposure and connect with the right buyers.
Promote it – spread the word about your home through friends and family or by hosting an open house
If you're looking to sell your home, it's important to let people know it's on the market. Don't be afraid to reach out to friends and family and ask them to spread the word. You never know who might be looking for a new place to live! Another great way to get the word out is by hosting an open house. This is a chance to showcase your home and allow potential buyers to see it in person. You can provide refreshments and create a welcoming atmosphere that will make people feel excited about the possibility of calling your place home. So don't be shy – promote your property and see what kind of interest you generate!
Utilize professional services – hire an agent or property management company for assistance in selling quickly
Selling a property can be a daunting task, especially when you need to do it quickly. Fortunately, there are professionals who can assist you in this matter. Hiring an agent or property management company can make a huge difference in the speed and efficiency of your sale. These experts have the knowledge, skills, and networks needed to attract potential buyers and help you close the deal faster. They can also take care of the time-consuming and often overwhelming aspects of the selling process, such as paperwork, inspections, and negotiations. By relying on their expertise, you can save yourself a lot of stress and hassle, and reach your goal of selling your property quickly and with ease.
Selling a home can be an overwhelming process, but taking the right steps can make it much easier. With this blog post, we have outlined some essential tips for selling your home quickly and for the best price possible. From setting a competitive asking price to sprucing up the exterior and creating an online presence for your property, there are many things you can do to help your house stand out from the competition. Additionally, utilizing professional services such as real estate agents or property management companies can be invaluable in helping you find the right buyers quickly and effectively. With these effective steps in mind, you'll be one step closer to a successful sale of your home. So if you want to sell my house fast at a fair market value and cash our on your initial investment today, then look no further than cash home buyers. We buy houses "as-is" in any condition with fast closing process so that you can move on with life knowing that you got the best sale possible in your situation.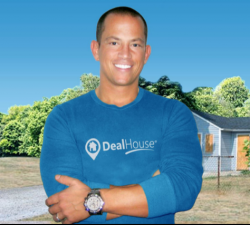 Latest posts by Chris Chiarenza
(see all)