How To Sell Your House For The Most Money
Are you looking to sell your house? If so, you're probably wondering how to get the most money for it. There are a few things you can do to increase your chances of selling at a high price. In this blog post, we'll share some tips on how to sell your home for the most money possible. Keep reading to learn more!
Understand your local market
If you are looking to sell your house quickly and for the most money, it is essential to understand your local market. To do this, you must analyze key data points that will help inform decisions on what products to offer, at what price, and how to create a unique experience for potential buyers.
When the number of homes for sale outweighs the amount of buyers, it typically causes a decrease in prices as sellers battle for fewer customers. This is referred to as a "buyers' market." Alternatively, if there are more purchasers than properties available on the market, this will typically cause an upsurge in costs due to buyers vying against each other over scarce options – otherwise called a seller's market.
An effective way to identify if you're in a buyers' or sellers' market is to check the average Days on Market (DOM) for similar homes near your area. DOM shows how long properties remain listed before they are sold, so when residences comparable with yours sell faster than the typical DOM of your region, it implies an abundant demand.
Choose the right time to sell
Choosing the right time to sell a property is very important for ensuring a successful sale. Generally, spring and summer are the most advantageous times of year to attempt selling a home as buyers typically have an easier time viewing properties during warmer months. Additionally, buyers typically want to move over summer so they can complete move-in before the school year begins. Prior to listing your property on the market, it's wise to research the market values in your particular area in order to establish a competitive price point that will attract buyers. It can also be beneficial to contact a real estate agent who can provide further guidance on how to list your property at its ideal value – helping you get more out of your sale.
Set the right price
When it comes to real estate, setting the right price can make or break your chances of a successful sale. If you're looking to sell your house fast, cash home buyers such as Dealhouse buy houses straightforwardly and hassle-free. From property valuation to closing, the team at Dealhouse offers customer-focused real estate services that make it easy for you to quickly get your money from selling your house. With their tailored online real estate platforms and an expert team of real estate experts, you'll be sure to set the right price that best suits your needs when selling your home.
Understand how much it really costs to sell a home
Selling your home doesn't need to be a burden. There are surprisingly easy and cost-effective ways to avoid the usual costs it takes to prepare a home for the market. For example, by directly selling to cash home buyers such as DealHouse, you can avoid any costs beforehand and still get a great price for your home! Sellers love that we buy houses as-is with no strings attached, so they can move forward with their lives while still getting a good price in return. This type of sale is fast, free of stress and most importantly, free of all costs associated with the traditional process – saving thousands in the long run.
Determine how you're going to sell
When you are planning to sell your house, you have a few options. You can either use a real estate agent, try selling it yourself (FSBO), or – if time is an issue – provide it directly to cash home buyers. Selling directly to cash home buyers provides many benefits that the other two methods may lack; for example, you will receive the money from the sale much faster and will avoid having to pay commission costs or any legal fees associated with selling a house. The process of selling to cash home buyers is also much simpler since contracts can be agreed upon within 24 hours and there is no need for appraisals or inspections. In conclusion, when considering how best to sell your house, the option of offering it directly to cash home buyers should not be overlooked as it can provide many advantages over other selling methods.
Consider minor renovations that add value at minimal cost
If you want to add value to your home without spending tons of money on renovations, then the best option is to sell to a local cash investor like DealHouse. Without needing to do any major remodeling, you can maximize how much you get from selling your home. If you're looking for an agent or attempting a For Sale by Owner (FSBO) approach, renovations are mostly unavoidable if you want to attract buyers and fetch your asking price. However, with an experienced cash investor like DealHouse, you don't have to worry about major costs upfront when trying to get rid of your house. As people who specialize in flipping homes, their experts have the skills and knowledge necessary to see past a few minor imperfections and make an offer that makes the most out of the sale.
Negotiate the best offer – not just the highest offer
Selling your property involves a lot of time, effort and cost. If you go through an agent, it may take some time before you can get the best offer. Moreover, commissions and repairs are also costly on top of that. However, if you make the decision to sell your property to Dealhouse, all of these costs will be cut completely. Selling directly to Dealhouse means no extra costs such as commission fees or repair costs, plus there will be no closing cost either. It's important to weigh up the different options available to ensure you always make the best offer possible – not just the highest one.
If you're looking to sell your house fast in New York, then it's important to understand your local market and choose the right time to sell. Additionally, setting the right price is critical – you don't want to underprice or overprice your home. It's also important to understand how much it costs to sell a home so that you can plan accordingly. Finally, determine how you want to sell your home and consider minor renovations that could add value at minimal cost. At We Buy Houses Fast NY, we are ready and waiting to make you a fair cash offer for your home as-is – no repairs necessary. Contact us today to learn more about how we can help you Sell Your House Fast!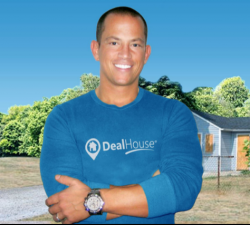 Latest posts by Chris Chiarenza
(see all)