How To Sell Your House Without Any Costs In New York?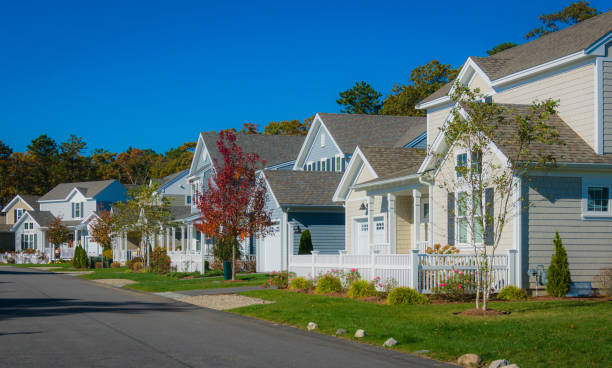 Are you tired of all the costs associated with selling your home in New York? Looking for ways to sell without incurring any expenses? You're not alone! Alot of New Yorkers are feeling the same way. But don't worry, it's still possible to sell a property without spending money. In this blog post, we'll be exploring some creative strategies and actionable steps you can take to avoid fees while effectively marketing and finding buyers for your house in New York City. Let's get ready to take back control of your housing destiny!
Research the housing market in your area to determine the best time to list your home
If you're considering listing your home, it's important to research the housing market in your area to determine the best time to do so. The real estate market can be unpredictable, but with careful analysis of local trends and data, you can make an informed decision on when to put your home on the market. Factors such as location, season, and economic conditions impact the demand for homes. By studying market patterns, you can find a sweet spot where your home is likely to sell quickly and for the best price. So, take the time to do your research and make a smart move in the housing market.
Advertise online – post listings on websites like Craigslist and Zillow
Are you looking to advertise your property online, but aren't sure where to start? It's easier than you may think. By posting listings on popular websites like Craigslist and Zillow, you can gain exposure to a broad audience of potential renters or buyers. These sites offer easy-to-use platforms for creating and sharing eye-catching posts that will attract attention from prospective tenants. Whether you're looking to fill a vacant apartment or sell a condo, posting online is a cost-effective and efficient way to get your property noticed. So why wait? Start posting today and get your property seen by thousands of people in just a few clicks.
Take professional-looking photos of your home that highlight its strengths
Whether you're looking to sell your home or simply want to show off your space, taking professional-looking photos is essential. By highlighting your home's unique strengths through pictures, you can create a lasting first impression that captures potential buyers or visitors' attention. So, how can you take photos that do your home justice and showcase its best features? With a few simple tips and tricks, anyone can capture stunning shots that look like they belong in a magazine spread. From finding the right angles to understanding lighting and composition, there's no shortage of techniques you can use to elevate your photography skills and take your home's visual appeal to the next level.
Set realistic expectations when considering offers
When faced with an offer, it's easy to get carried away and imagine all the possibilities that come with it. However, it's important to take a step back and set realistic expectations before making any decisions. You should consider factors like the job's salary, work-life balance, and growth opportunities. Don't focus solely on the perks or the job title; these things may be enticing, but they may not actually contribute to your overall satisfaction. By setting realistic expectations, you're setting yourself up for success. You'll be able to make informed decisions and avoid any unnecessary disappointment down the road. Remember, they call it an offer for a reason – it's not set in stone yet, and it's up to you to decide if it's really worth accepting.
Use tools like open houses, virtual tours and staging to show off the property
Imagine stepping inside a home and instantly feeling at ease. The furniture and decor blend together seamlessly, creating a space that's both inviting and functional. That's the power of staging. Whether you're selling your home or simply want to make it look its best, staging is an essential tool in your repertoire. But staging is just the beginning. With open houses and virtual tours, you can showcase your property to potential buyers in a way that's both dynamic and interactive. Virtual tours, in particular, offer a unique opportunity to engage buyers who may not be able to visit in person. By taking advantage of these tools, you can give your property the attention it deserves and attract the right audience.
Consider a 'for sale by owner' agreement that saves you money on commissions or fees
Selling your property can be an overwhelming process, but you may have considered cutting out the middle man and opting for a 'for sale by owner' (FSBO) agreement. This can certainly save you money on commissions and fees typically paid to a real estate agent, but it's not for everyone. FSBO requires a bit more legwork on your end, including marketing your property and negotiating with potential buyers. However, it can also give you more control over the process and potentially result in a bigger profit. Before making a decision, weigh the pros and cons and consider your abilities to take on the responsibility of a FSBO transaction.
Selling your home can be a daunting task but with the right research and preparation, it doesn't have to be. The key is to do your homework: research the housing market in your area, advertise online and make sure you take professional-looking photos of your home that highlight its strengths. Additionally, it helps to set realistic expectations when considering offers, use tools such as virtual tours or staging and consider a 'for sale by owner' agreement that saves you money on commissions or fees. Ultimately, with time and patience, you will be able to get the best price for your property. If this all sounds overwhelming, there is an easier route; DealHouse buys houses for cash as is with no commissions or fees. So let us help you find the hassle-free solution for selling your house fast!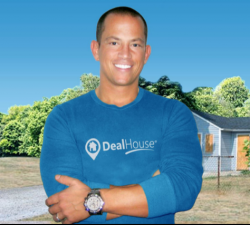 Latest posts by Chris Chiarenza
(see all)