How to Stay in My Home After Foreclosure in New York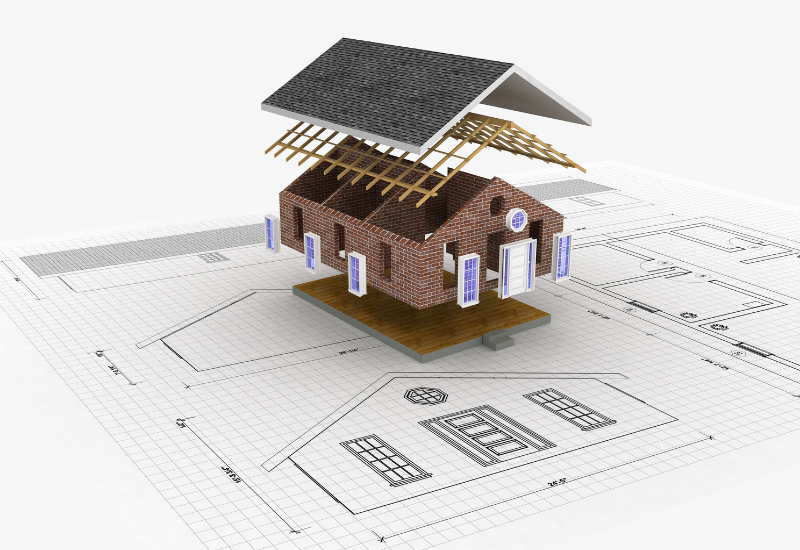 If you're a homeowner in New York, you may be wondering what your options are if you face foreclosure. While it's not an ideal situation, there are ways to stay in your home and avoid losing it to foreclosure. In this blog post, we'll cover some of the options available to New Yorkers facing foreclosure. We hope this information is helpful and gives you some peace of mind during this difficult time.
Understand your rights as a homeowner in New York State.
Being a homeowner in New York State is an exciting and rewarding experience, but it also comes with many responsibilities. One of the most important things to understand as a New York homeowner is your legal rights during property transactions. These laws exist to help you protect your financial interests, such as knowing when taxes and other fees are due, when mortgage payments need to be made and what lenders can do if payments are overdue. Your home is one of the largest investments you will ever make, so it is important to stay informed about all applicable state laws that explain your financial rights as a homeowner. Being aware of these laws and regulations can help you quickly spot any potential issues that could arise while owning a home in New York State.
Know the foreclosure process and timeline in New York State.
Knowing the timeline and process of a foreclosure in New York State can provide valuable insight into issues such as when a homeowner is in danger of losing their home and what steps they might need to take. Generally, such proceedings take place when homeowners have fallen behind on payments for their mortgaged property and fail to catch up. The first step in the process is that the lender gives the homeowner notice of default, informing them that if they cannot make up missed payments, foreclosure proceedings may begin soon thereafter. After this notice has been given, typically served within five months, the lender may initiate legal action to pursue repossession of the property. New York State law requires an additional period before any action is taken, lengthening the timeline to at least 135 days from initiation before the house can actually be seized from the homeowner. Understanding these timelines and ensuing process can help a person who is having difficulty making mortgage payments stay informed during periods of financial difficulty.
Work with a housing counselor to understand your options and create a plan.
When it comes to housing, it is always important to make an informed decision. One of the best ways to do so is by working with a housing counselor. Housing counselors can help you understand the various options available and develop a plan that works for you and your family. They will take into consideration the specifics of your financial situation and offer advice on how best to proceed. From budgeting to mortgage loan options, utilization of safety net resources, and credit improvement tactics – they have the experience and expertise necessary to guide you through the process. Working with a housing counselor can save you time, money, and stress in the long run as they help ensure you make the best choice for your particular situation.
Stay current on your mortgage payments and communicate with your lender.
Making timely mortgage payments and staying current on them is essential to keeping your credit score healthy and avoiding unnecessary fees. It's also important to stay in communication with your lender, as they may be able to offer you help if you are experiencing financial difficulties or having trouble making payments. Knowing that they understand what you're going through can make it easier to breathe a sigh of relief when it comes time to make payments, knowing that help is available if needed. Keeping up with your mortgage payments and communicating freely with your lender are great stress relievers for any homeowner.
Attend the foreclosure auction and bid on your home if you are able to do so.
If you've found yourself facing foreclosure and want to try to regain possession of your home, attending a foreclosure auction can be a great way to start. In most cases, the home is put up for sale at a drastically discounted rate from its actual value, allowing anyone with available funds or even a loan to bid on it. It's important to know what you're doing, however; understand the laws surrounding foreclosure auctions in your state and check out local regulations before submitting any bids. Talk to an experienced attorney to learn more about the process and make sure that the property won't break any laws with occupancy should you manage to win the bidding war.
Be prepared to move out of your home if you are unable to stay in it after foreclosure proceedings have concluded.
Moving out of a home is never an easy proposition, especially if it is a result of foreclosure proceedings. Pre-planning and being prepared ahead of time are essential components of a successful move after foreclosure. Knowing what furniture and belongings to pack–and coordinating movers–while tending to the many details involved with such a transition can be challenges that no one wants to face alone. Therefore it's always best to seek the help of experienced real estate professionals who understand foreclosure laws and will provide insight regarding available resources for those forced to relocate due to foreclosure proceedings.
Foreclosure is a difficult process to go through, but it is important to understand your rights and the foreclosure process in New York State if you find yourself in this situation. Work with a housing counselor to create a plan and stay current on your mortgage payments while communicating with your lender. If you are unable to stay in your home after foreclosure proceedings have concluded, be prepared to move out of it. We buy houses in New York. Sell your house for cash to DealHouse. We are local cash home buyers, we buy houses as is.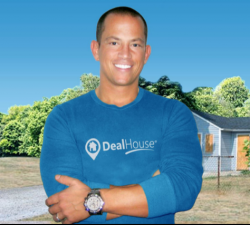 Latest posts by Chris Chiarenza
(see all)