I Want to Sell My House Fast in New York: Tips and Strategies for a Quick Sale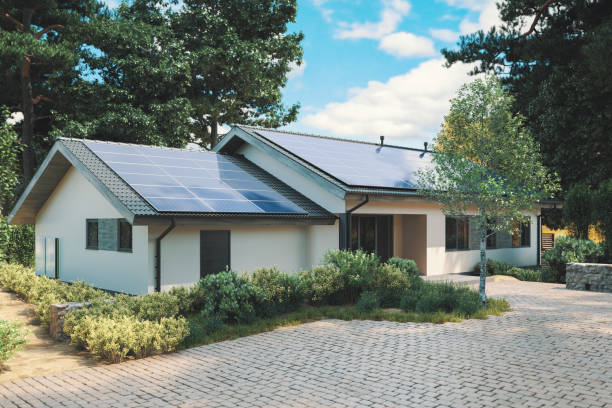 The fast-paced life in New York City and its surrounding areas isn't just a characteristic of its day-to-day hustle and bustle; it's also a hallmark of its dynamic real estate market. When the need or desire to relocate hits, many homeowners find themselves asking the million-dollar question: How can I sell my house fast in New York? Whether you're moving for a job, looking to upgrade or downsize, or simply seeking a change of scenery, time is often of the essence.
Given the myriad of factors that can influence the speed of a home sale—from market conditions to pricing strategies—it can be a daunting task to navigate the process efficiently and lucratively. That's why we've compiled a comprehensive guide to assist you. This article aims to be your roadmap, providing you with actionable steps, in-depth advice, and insider tips that will help you achieve a quick and successful home sale in New York. Let's dive in.
Tips and Strategies for a Quick Sale
Understand the Local Market: Dig Deeper Than the Surface
When you're on a timeline, it's crucial to understand what you're getting into. Local market conditions can significantly affect how quickly your home will sell. Is it a buyer's market, a seller's market, or somewhere in between? Look at local market trends, interest rates, and even seasonality. In a hot market, homes may sell within days, but in a buyer's market, it might take weeks or even months. By understanding the market, you can adjust your strategy and pricing accordingly to sell quickly.
Action Steps:
Research recently sold homes in your area to understand price points.
Speak with local real estate agents for expert opinions.
Consider the time of year. Spring and summer are generally more favorable for sellers.
Price It Right: The Art and Science of Pricing
The asking price isn't just a number; it's a strategy. Price your home too high, and you risk scaring off potential buyers, causing your home to sit on the market longer. Price it too low, and you could leave money on the table. Many experts recommend a pricing strategy that incites bidding wars in hot markets. Consult with a real estate agent to determine a competitive yet attractive price.
Action Steps:
Use comparable sales data to help establish a reasonable price range.
Consider an official appraisal for a more accurate valuation.
Reassess the price if you're not getting the level of interest you expected.
Stage Your Home: Create an Emotional Connection
Staging goes beyond cleaning and decluttering; it's about creating a universally appealing atmosphere. The aim is to let buyers visualize themselves living in your home. This might mean depersonalizing the space and adding neutral decor elements that can appeal to a broader audience. Professional staging services often bring in furniture, artwork, and even baked goods to make the home more appealing.
Action Steps:
Remove personal photos and items to allow buyers to envision their own life in the space.
Consider minor upgrades like painting walls a neutral color or updating fixtures.
Hire a professional stager, especially for high-end properties.
High-Quality Photos and Virtual Tours: Showcase Your Home
In the digital era, online listings are usually the first point of contact between your property and potential buyers. Low-quality, poorly lit photos can be a significant turnoff. Opt for high-definition photos and even drone shots if your property has extensive grounds or a scenic view. Virtual tours have also become increasingly popular, giving potential buyers a 'walk-through' experience from the comfort of their own homes.
Action Steps:
Hire a professional photographer who specializes in real estate photography.
Consider creating a 3D virtual tour to add to online listings.
Highlight key features of your home in both photographs and the virtual tour.
Be Flexible with Showings: Availability is Key
Selling a home can be disruptive to your everyday life, but flexibility with showings can significantly impact how quickly you receive an offer. Try to accommodate as many viewings as possible, and maintain your home in a 'show-ready' condition.
Action Steps:
Have a plan for quick clean-ups before viewings.
Keep a flexible schedule to accommodate last-minute showings.
If possible, temporarily move pets out during showings.
Negotiate Wisely: The Final Hurdle
Negotiating an offer doesn't just mean settling on a price; it involves understanding contingencies, closing dates, and the buyer's financing. It's essential to consider all aspects of an offer and not just go for the highest bidder, especially if you want to close quickly.
Action Steps:
Keep your priorities straight: Is a fast sale more critical, or is the selling price?
Be prepared to counter-offer but avoid excessive back-and-forths, which can prolong the sale.
Consult with your real estate agent for negotiation strategies tailored to your specific situation.
Use a Real Estate Agent: Leverage Professional Expertise
The DIY approach is tempting, especially with numerous online resources available. However, when the goal is to sell quickly, professional expertise can be invaluable. Real estate agents have networks, market knowledge, and negotiation skills that can expedite the sale process significantly.
Action Steps:
Interview multiple agents to find one with a track record of quick sales in your area.
Discuss your timeline and goals explicitly to ensure they align with the agent's strategy.
Leverage your agent's network to get the word out quickly.
Conclusion
If you've found yourself thinking, "I want to sell my house fast in New York," you're not alone—and achieving a swift, profitable sale is entirely possible with the right approach. From understanding your local market to effective staging and smart negotiation, each strategy plays a crucial role in expediting the selling process. To further streamline your sale, consider partnering with DealHouse, a trusted name in the New York real estate market. Specializing in quick and fair sales, DealHouse brings market expertise and resources to the table, enabling you to sell your home quickly without compromising on value. With careful planning and the right support, you could be handing over the keys to your New York home sooner than you think.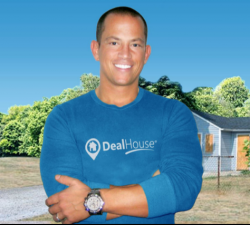 Latest posts by Chris Chiarenza
(see all)