iBuyer Versus Realtor Versus For Sale By Owner (FSBO): Which Of The Three Comes Out On Top?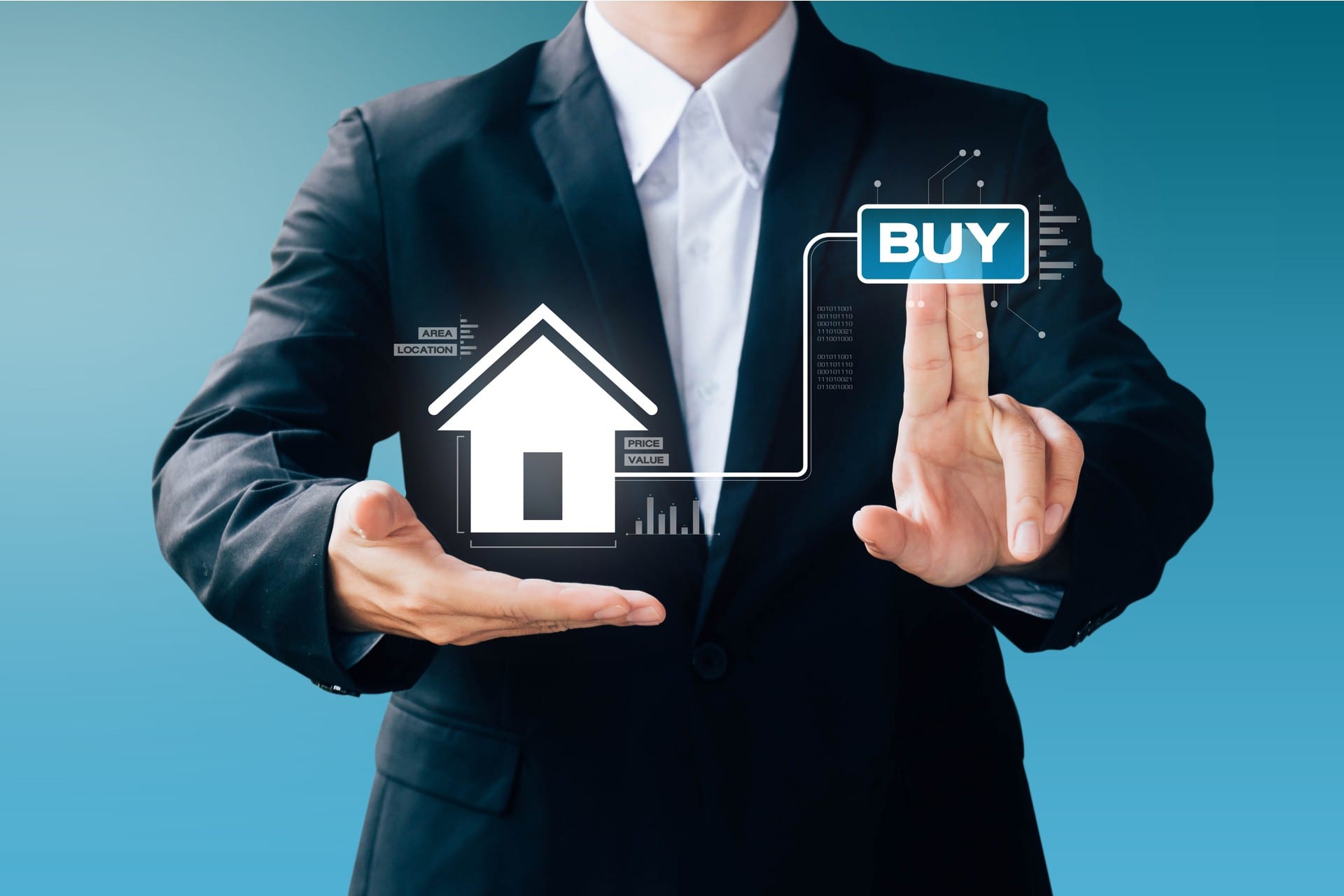 Homeowners entering the real estate market as sellers are generally unprepared. They have pre-conceptions that quickly dissolve when confronted by the flurry of moving parts that create new stresses unimagined.
The first big decision is, "Who's going to sell my biggest asset for me?" This article is designed to give you a succinct overview of the best solutions to this pivotal question.
When selling a home today, there are multiple choices:
You can go the traditional or realtor route (the most prolifically used in the residential markets today.)
You can contact an iBuyer for a fast cash deal.
You can elect to continue as "For Sale By Owner (FSBO)" – essentially becoming your own realtor.
The expansion of choices is partially due to digital technologies that help us to communicate faster, more accurately, and across greater distances. Additionally, innovations within real estate practices yield selling methods that cater to specific homeowner needs. 
None of your options (traditional realtors vs. selling to an iBuyer vs. FSBO) is objectively better. Each offers their own pros and cons, so it's important to do research to determine the best option for your particular situation. 
Comparing Benefits from iBuyers, Realtors, and FSBO
Here's a summary table to start that ranks the three models on pivotal features. We derived it from a variety of reliable real estate information sources on the Internet. After that, let's look at each one specifically to expand on details.
Working With a Traditional Realtor
You are selling your home through a realtor, requiring you to pay both the buyer's and seller's commission (around 6% of closing value). It's negotiable and differs state from state.
There's a lengthy process (maybe up to four weeks) when it comes to selecting the right realtor for your needs. There are hundreds, perhaps thousands in a confined urban region.
Once that's done, the home should be professionally photographed by and possibly videoed for virtual 3D viewing. Promotion through the MLS calls for cutting edge digital exposure to make a market impression. Some realtors offer this free of charge, others charge it out as an extra.
Sellers are generally encouraged to improve curb appeal, declutter, and implement at least minor repairs.
Often they/re pushed to renovate what realtors consider to be negative features (like, for example, outdated kitchens in a neighborhood where a lot of upgraded homes are for sale).
Staging of the home is often recommended to put one's best foot forward. It means your old furniture goes out to make place for decorator-grade rentals – on your dime.
Pre-sale expenses can include storage, renovation, and the kenneling of animals to keep walk-throughs pet-free.
You should expect a long selling process of average sixty-five days, but in reality, it's frequently a lot longer. Too many homes fall out of the selling process, excluding them from factoring into statistics. 
The seller must accommodate multiple walk-throughs and possibly show days. In other words, accept considerable inconvenience that disrupts one's regular schedules.
Once the offer closes, there are disruptive contingencies to address.
Most buyers insist on a home inspection to possibly discover defects of a more severe nature. It can range from mold detection to uncovering foundation and HVAC issues.
Home assessment where buyer mortgage applications are in the mix. If the home fails to assess at the offer price, and the buyer cannot or is unwilling to fill in the difference, the deal can implode.
Buyers frequently throw mortgage contingency into an offer. It means that if the buyer doesn't get the required mortgage on a valid application for any reason, it creates an exit opportunity. 
Here's one that no realtor worth his or her salt will allow: the offer only goes through if the offerees can sell their home. It's a condition that can hold things up indefinitely and is all in the buyer's favor.
Be ready to deal with the stress of renegotiating the offer as contingency factors surface – that's if indeed you are truly interested in closing.
Finally, when you intend to close, it can lead to more disagreement when seller and buyer are not on the same page. Some buyers are inflexible.
It's not the end of the cost-buildup. Be prepared for moving costs, closing costs dictated by state taxes, title requirements, and lawyers.
Total expenses related to traditional marketing can end up around 10% or even 12% of the original offer price.
Quite a list. The bottom line is that traditional realtor-selling is a complex process, with an avalanche of variables that require your urgent attention. If you need cash fast, this isn't an optimal route when compared to other options like collaborating with an iBuyer. To learn more, check out our article about how long it typically takes to sell a house. 
For Sale By Owner
Everything you see above, except paying for your a buyer's realtor.
88% of the buyers are realtor represented. It means you're unlikely to dodge the 3% commission due to them.
A question: is bypassing 3% inside a total of 10% – 12% of offer cost worth it? Here are the disadvantages:
No professional realtor advice through the process.
No guidance on misrepresenting your home that may lead to later liability. You may need a lawyer to help you – with a fee of course.
No subsidy from willing realtors on photography & videos. No MLS advertising without a fee paid to a realtor (which somehow defeats the purpose).
An amateurish promotional effort, with yard signs and word-of-mouth as your best bet (i.e., antiquated by modern standards).
There's no escaping all the realtor-related issues, except that there's nobody to guide you in dealing with contingencies, perusing the offer, and the myriad considerations that impact a successful closing.
It's no wonder that FSBO succeeds in around only 6% of all closings and generally at an average of 31% lower than the typical closing price compared to employing the services of a realtor. Plus, the timeline for this option is much longer versus that of selling to an iBuyer. 
iBuyers
 iBuyers are active in states like Florida, California, and New York – they're everywhere in the USA actually. To make sense of the comparison, we focused on a reputable iBuyer (i.e., DealHouse) in Long Island that has a good customer reputation for consistently meeting performance expectations.
In other words, an alternative model that's working well in comparison to traditional selling methods. They share the following general characteristics:
There are no realtors involved. Therefore the 6% commission disappears.
No decluttering, curb appeal improvement, or cosmetic renovations required. DealHouse does not penalize the absence of these items in the submitted offer. They believe buyers alter things to suit their taste, thus wasting any expenses involved in these items.
The two-month plus realtor time cycle cuts down to days. You get an offer within 24 hours of contact most of the time.
The offer relates to comparisons in the neighborhood with similar locations. DealHouse goes the extra mile to be competitive.
Contingencies like mortgage applications and home assessments don't enter the picture because the offer is a cash-only contract.
Even the home inspection can't upset it, because this event initiates before NOTE: The home inspection (HI) looks like the only thing in common with the other two models. They all do it the same, more or less. The standout differential is that with FSBO and realtors, it impacts after the offer is submitted. In contrast, here it's in the offering statement, before you are induced to set your expectations on an unrealistic number.
DealHouse reviews are excellent. On speaking to some clients, they confirmed that working backward from the DealHouse bottom line, adding back all traditional expenses, the offer made ultimate sense to them. The avoidance of aggravation, getting cash quickly, and moving smoothly through the process was impressive. 
The Bottom Line: What's Your Priorities? 
If you're trying to save as much money as possible and have ample experience and time on your hands. If you're a seasoned home seller in no rush to sell your property, selling it without the aid of a realtor could be your best option. However, it's not recommended to anyone who is not intimately familiar with the real estate market. Plus, keep in mind that this will be the most time consuming. 
If you prioritize peace of mind and have a set deadline. It is worth mentioning that, when comparing iBuyers versus traditional buyers using a realtor, the latter offers more money on average. However, this comes at the price of the dozens of hours spent showing the house, fixing repairs, and nitpicky negotiating. Plus, sellers are at the buyers mercy, whether they choose an inconvenient closing date or decide to rescind their offer halfway through the process. For individuals looking for an easy solution, iBuying is the ideal scenario. 
If you seek a happy-medium. Realtors are there to hold your hand throughout the long home-selling process, as well as to take some of the work off your plate. However, this option doesn't save you as much stress as working with an iBuyer, and you have to turn over some of the profits you would have kept if you opted to sell as an FSBO. 
How to Find the Best iBuyer Near You?
Similar to realtors, not all iBuyers are created equal. Therefore, make sure to work with a company that meets this criteria: 
Geographically-relevant. There are iBuyers that have national reach and those that specialize in a particular region. For example, DealHouse, focuses on Long Island in Suffolk and Nassau counties. 
Strong reputation backed by solid reviews. As with a good realtor, a quality iBuyer should come with experience backed by a generous number of good reviews. Don't be afraid to call and ask questions—a reputable iBuyer will be patient, transparent, and knowledgeable enough to provide the answers you need. To learn more about DealHouse, we welcome you to read our client reviews.
Fair cash offer on your property. When you request a cash offer on your home, you are under no obligation to accept the provided number. Therefore, do your research and ask the iBuyer how they reached their recommended figure.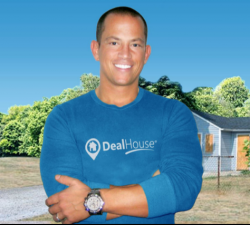 Latest posts by Chris Chiarenza
(see all)