I'm Relocating And Need To Sell My House In Long Island
Are you thinking of selling your home in Long Island? If so, you're not alone. Many people are relocating for work or family reasons and need to sell their homes. While it can be a daunting task, there are some simple steps you can follow to make the process go smoothly. In this blog post, we'll give you some tips on how to prepare your home for sale and what to expect during the selling process. With a little planning, you can successfully sell your home and move on to your new adventure!
Are you considering selling your home in Long Island but don't know where to start?
Selling your home in Long Island can be a daunting task, but it doesn't have to be! With careful planning and enlisting the help of experienced professionals, you can make the process much smoother and easier. First and foremost, figure out a realistic asking price for your home considering the current real estate market trends. Next, spruce up the house by making small fixes like painting walls or replacing light fixtures to increase its appeal. It's also important to work with an experienced realtor who knows your neighborhood well. A great realtor will not only help you optimize your sale price but also provide invaluable advice throughout the whole process. With some research and help from the right professionals, selling your Long Island home can be simple affair.
If you're looking to get the most value for your home, there are a few things you can do to increase its appeal.
Making minor improvements to your home is one way to significantly increase its value and appeal. Taking follow steps will help you get maximum return on investment when it's time to put your house on the market.
Update your kitchen and bathrooms: These are two of the most important rooms in a home and often the first areas potential buyers will look at. Updating appliances, countertops, and fixtures can go a long way in improving the appeal of your home.
Paint your walls: A fresh coat of paint can give your home a clean, modern look and help hide any blemishes or damage. Use neutral colors to appeal to a wide range of potential buyers.
Make your home energy efficient: Installing new windows, insulation, and upgrading to energy-efficient appliances can lower your utility bills and make your home more attractive to eco-conscious buyers.
Landscaping: A well-manicured lawn and garden can greatly improve the curb appeal of your home. Consider adding plants, trees, and flowers to your landscape to add color and texture.
Tackle small repairs: Fixing minor issues like leaky faucets, squeaky doors, and chipped tiles can go a long way in making your home look well-maintained and appealing to potential buyers.
Avoid Hassles And Sell Your House Directly To Cash Home Buyers
Selling your home can be a stressful experience, and nobody wants to put in the extra effort of repairing their house before putting it on the market. This is why DealHouse is such a convenient option for anyone looking to avoid the hassles of repairs and upgrades when it comes time to sell. As a reputed local cash house buyer in Long Island, we buy houses as-is with no hidden fees or commissions. You're dealing directly with us – no realtors or agents involved – so you don't have to worry about delays or complications that often come with traditional selling processes. Whether you've just inherited an old property you can't take responsibility for, or simply want to avoid the hassle of upgrading your house and trying to find buyers, DealHouse provides an easy solution for fast cash.
If you're considering selling your home in Long Island, there are a few things you can do to increase its appeal and get the most value for your home. By following these tips, you can avoid hassles and sell your house fast to DealHouse. With our expert knowledge of the Long Island real estate market, we can help you get the best price for your home. Contact us today to learn more about how we can help you sell your home quickly and stress-free.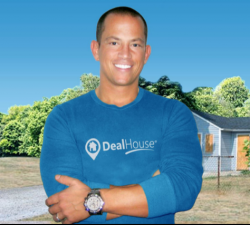 Latest posts by Chris Chiarenza
(see all)