Long Island's Best Foreclosure Attorneys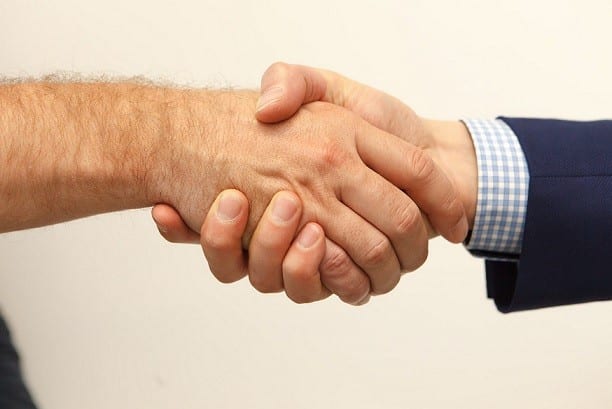 Long Island's Best Foreclosure Attorneys
Foreclosures happen more often than you may think. Long Island Business News notes that, in 2018, Suffolk County reported a foreclosure rate of 1.71% and Nassau County reported 0.77%. In fact, the former has New York's highest foreclosure rate. So, if you find yourself threatened with foreclosure on your Long Island home, know that you're not alone.
There are multiple steps you can take, such as negotiating for lower monthly payments, filing a lawsuit against the banks, declaring bankruptcy, or selling your home. Each comes with its own pros and cons, and no solution is one-size-fits-all. A knowledgeable foreclosure attorney will be able to examine your financial situation and help you decide how best to proceed. When choosing the best Long Island lawyer for your needs, consider the following:
Read online reviews – Don't be discouraged by one-off poor reviews, since it's inevitable that at least one client won't like the outcome. Instead, pay attention to whether there is a consistent pattern of positive or negative feedback, as this is more telling of the firm's overall quality. When assessing reviews, pay close attention to which areas of practice the customers highlight the most. You want a Long Island attorney with ample experience with foreclosures. Just because their website references it as one of their many offerings doesn't mean it's necessarily their specialty.
Check candidate's public record – Once you narrowed down your list of Long Island foreclosure attorneys, check candidates' public records using this site. It's free to see how long they've been doing law in New York, registration status, and whether there is any record of public discipline (which should be a red flag). 
Gather information about their pricing – Make sure you fully understand what is (and isn't) included in their offered fee, as well as whether they charge hourly, monthly, or a flat rate. Keep in mind that, with an hourly pricing model, it is easy to rack up a large bill. Relatedly, inquire about how the law firm accepts payment. Any reputable law firm will have no opposition to a payment-type that provides a clear record (like checks or a credit card).
Ask for a free consultation – the attorney should guide you through all your options and confidently answer your questions. You want someone who doesn't rush or speak in ambiguities. You should walk away from the meeting feeling empowered and supported, not defeated.
Below are our picks for the top foreclosure attorneys in Long Island
The Law Office of Andrew M. Doktofsky, P.C
When you read reviews of Andrew M. Doktofsky, Esq., one thing stands out: the amount of care he demonstrates for his clients. One happy customer after the next describes his responsiveness, compassion, and professionalism. When you're going through a potentially traumatizing experience, a reassuring presence like his can go a long way. 
To read the firm's online reviews, visit their Google My Business results and Avvo page. 
Law Office of Ronald D. Weiss, P.C.
Ronald D. Weiss, Esq. brings more than two decades of experience with bankruptcy, foreclosure, and mortgage loan modification. What's more, he is an active member of the American Bankruptcy Institute and the National Association of Consumer Bankruptcy Attorneys. He also participates in a number of local law organizations.
He and his team focus almost exclusively on cases related to foreclosure or bankruptcy, resulting in hundreds of positive customer testimonials. 
To read the firm's online reviews, visit their Google My Business results and Avvo page. 
Founding partner Charles Fine, Esq. focuses his decades of law experience on helping clients find lifesaving solutions for their financial hardship. As noted in reviews, the team has a great track record of successful loan modification, and values thoughtful communication with customers to ensure satisfaction. 
To read the firm's online reviews, visit their Google My Business results and BBB page. 
Arnold M. Bottalico, Attorney At Law
Arnold M. Bottalico, Esq. brings the unique professional experience of previously prosecuting foreclosures on behalf of banking institutions. This grants him fuller insights into the process and makes him well equipped to help Long Island families fight foreclosure. As a result, he's earned rave reviews from his customers. 
To read the firm's online reviews, visit their Google My Business results and Bird Eye reviews.
The attorneys at Ingber & Provost assist with personal injury, criminal defense, bankruptcy, foreclosure defense, and medical malpractice. However, as you'll see from their various online reviews, bankruptcy clients make up a significant portion of their caseload. Customers note that Taran Provost, Esq. is patient and thorough as he walks through the process. 
To read the firm's online reviews, visit their Google My Business results and Lawyers.com page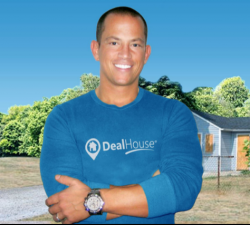 Latest posts by Chris Chiarenza
(see all)