Maximizing Profits: Tips for Buying and Selling Homes in New York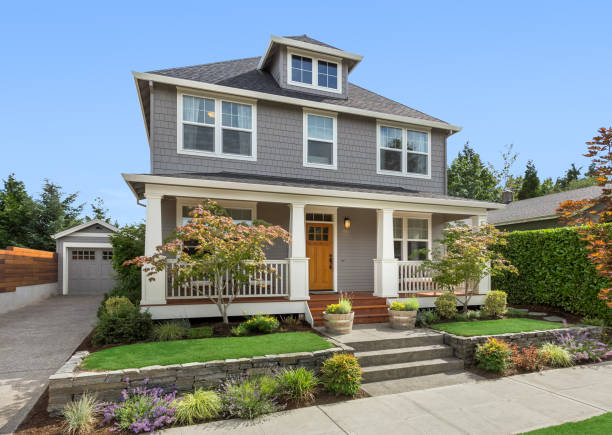 The New York real estate market is a challenging and complex playing field. The competition is high, and the rewards can be even higher. Whether you're an experienced investor or a first-time buyer, knowing how to navigate the market is crucial to maximizing your profits. This guide provides essential tips for buying and selling homes in New York to boost your success in this thriving real estate hub.
The Art of Buying a Home in New York
1. Pre-Approval and Budget Setting
Before embarking on your home-buying journey, prepare yourself financially by getting pre-approved for a mortgage. This step gives you an idea of what you can afford and strengthens your negotiating leverage with sellers.
Contact several lenders for quotes
Choose a lender that offers the best combination of rates, terms, and fees
Set a realistic budget based on your pre-approval amount, factoring in additional homeownership costs such as insurance and maintenance
2. Research the Market
Analyzing current trends in the market is crucial for making informed decisions in real estate. Here are some key trends to consider when analyzing the market:
Study the median price for homes in different neighborhoods
Assess neighborhood amenities such as schools, parks, and access to public transportation
Review comparable properties in the area to gauge the potential resale value
3. Work with a Local Real Estate Agent
Having a local real estate agent can indeed be beneficial when navigating the New York real estate market. Here are some reasons why a local agent can help you secure the best deals:
Choose an agent with specialized knowledge of the neighborhoods in which you're interested
Ensure the agent has a proven track record of successful transactions
4. Be Ready to Act Fast
Preparing for a fast-moving process in a competitive market like New York requires proactive planning and efficient execution. Here are some key steps you can take to act quickly and stay ahead:
Reviewing properties as soon as they become available
Making strong offers to secure the deal
Being flexible with your requirements to boost your chances of success
Selling Your Home in New York for Maximum Profit
1. Find the Right Agent
Selecting an experienced real estate agent is indeed crucial when it comes to maximizing your home's selling potential. An experienced agent brings valuable knowledge, expertise, and a network of resources to the table. Here are some reasons why working with an experienced real estate agent is beneficial:
Request referrals and reviews from past clients
Ensure the agent has extensive knowledge of your specific neighborhood
Collaborate with the agent to create a tailored marketing plan for your property
2. Price Your Home Correctly
Setting the right price for your home is crucial to attract serious buyers and ensure a timely sale. Working closely with your real estate agent can help you determine an optimal price point. Here are some key steps to take in collaboration with your agent:
Assess the current market trends
Determine a competitive listing price based on recently sold properties in your area
3. Stage Your Home to Impress
Staging your home is a strategic approach to showcasing its best features and creating an inviting atmosphere for potential buyers or renters. By highlighting its strengths and minimizing any weaknesses, staging can significantly enhance the overall appeal of your property. Here are some tips to help you stage your home to impress:
Hire a professional stager or follow staging guidelines to arrange your furniture and décor effectively
Make necessary repairs and renovations
Declutter, clean, and depersonalize your space
4. Enhance Curb Appeal
Enhancing curb appeal is an essential aspect of homeownership and property management. It refers to the visual attractiveness and overall appeal of a property when viewed from the street or curb. Improving curb appeal not only enhances the pride and satisfaction of homeowners, but it can also have a significant impact on the property's value and its ability to attract potential buyers or tenants. Attract potential buyers from the moment they set eyes on your property:
Keep your lawn trimmed, weed-free, and manicured
Touch up exterior paint, and consider updating the front door and house numbers
Add outdoor lighting and/or plants to create a welcoming atmosphere
In conclusion, when it comes to maximizing profits in the competitive New York real estate market, partnering with DealHouse proves to be a strategic advantage. With their extensive knowledge, personalized approach, and vast network, DealHouse empowers buyers and sellers to make informed decisions and navigate the complexities of the market with confidence. Whether it's finding the perfect property or maximizing the value of a sale, DealHouse's expertise and commitment to client satisfaction ensure a seamless experience and the highest possible returns on investment.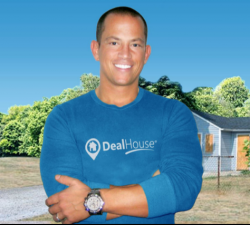 Latest posts by Chris Chiarenza
(see all)