Meet The Bronsons – Right After They Found The DealHouse Way Of Selling Their Home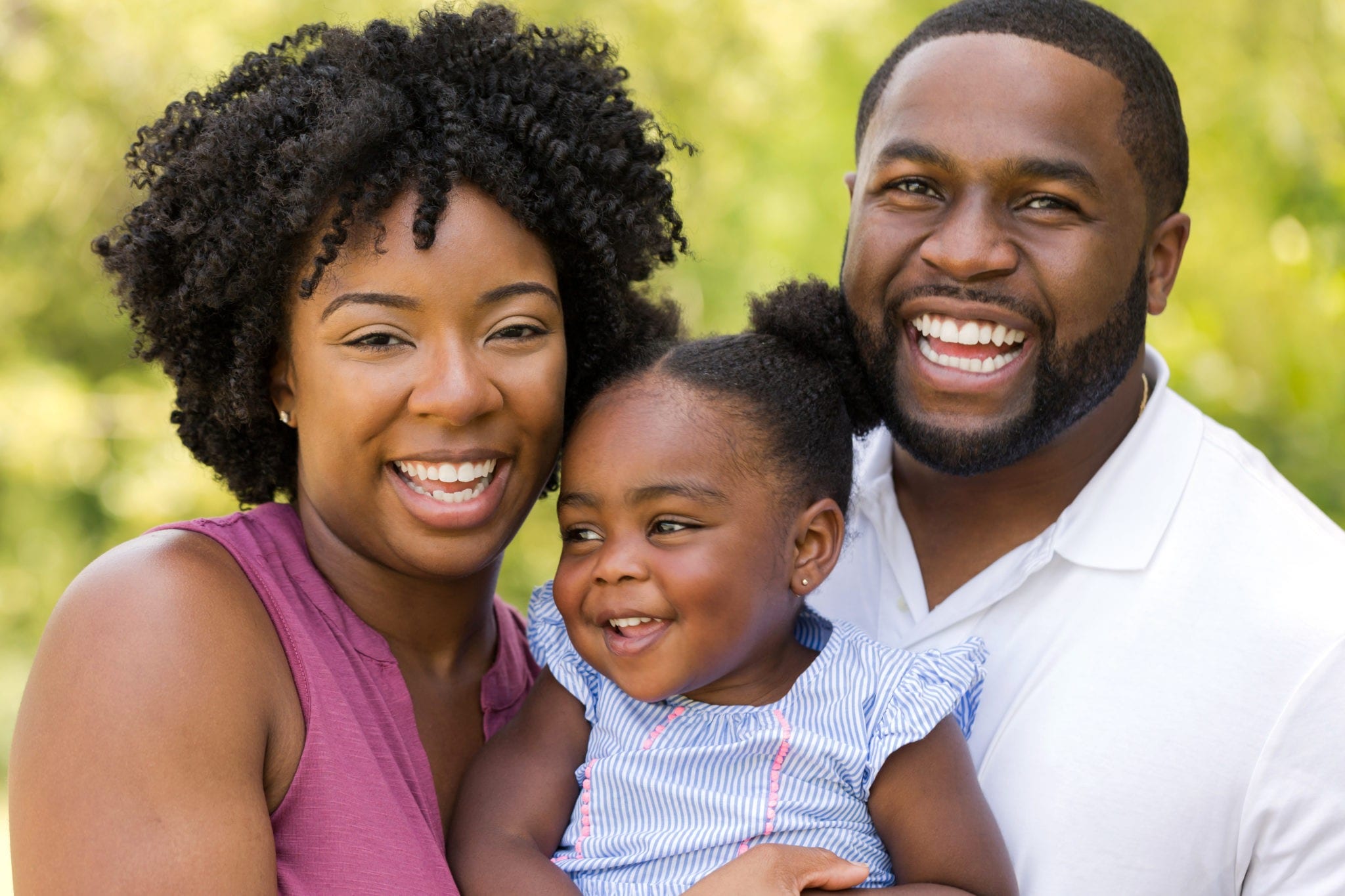 Please meet the Bronsons – a typical American middle-class, hard-working family, juggling expenses sometimes to enjoy the better things in life. Their biggest asset is their home in Amityville, Long Island, and by and large, they're happy with their lot in life.
This year, their son Jason's off to college, and somehow a single-floor home about 1200 square feet smaller seems more appealing than the two-story rambling house they've occupied for some twenty years. 
It's time for a move and adjusting to possibly a quieter way of life. Strange as it may seem, Joseph Bronson and his wife Grace have never sold a home in their lives before. Bought one, yes, the one they're living in right now, but selling – not so far. Where in heaven's name do they start, and what can they expect?
Getting your head straight as a Homeowner
"The very first thing that hit my mind was how do I time this little adventure so that the sale of this home smoothly allows me to buy and move into my next one?" asked Jason.
"That never worried me too much," said Grace. "No, I looked out at our garden, and that fence doesn't look so great. Also, there are broken bricks in the driveway, and frankly, the whole house can do with a touch of paint. We get one shot at this, so how do these things affect our asking price?"
Both were fair questions, and so they started looking into their concerns, only to find more popping up before the solutions were in front of them. After a week of research and talking to different realtors, they realized there's much more to selling a home than meets the eye.
Some of the enthusiasm was draining, as emerging considerations came to the fore. For example, they knew there were going to be multiple walkthroughs and possibly show days. Were they, the owners, prepared to stage the home to get it looking it's best? Many realtors thought it was their unshakeable responsibility to do so. 
"Staging, I learned, means decluttering the house in every room. Then, moving our furniture out and the facade-stuff in. A few thousand bucks for decor rental and storage, and we had hardly begun!" said Grace with an exasperated look.
Jason butted in, "And what about Rex our ridgeback. No way he's going to stay contained while people roam around the rooms. We'll have to kennel him for a period. Oh, and I just got the quote on the curb appeal thing. We're in for a couple of thou before we even enter the residence."
A truly deflating part of the Bronsons' experience was dealing with a torrent of negative comments from prospective realtors. Granted, some offered to foot the bill for video 3-D tours on the MLS and professional photography, while many were not ready to do that to get the listing.
One realtor told the family bluntly that their kitchen was outdated, some paint was cracking, and the carpets (i.e., everywhere in the bedrooms) are out of fashion. Buyers want modern laminate and engineered wood floors. 
"I tried to keep calm and move past all that," said Jason. "I asked for a valuation with renovations, which seemed okay at $420,000. So, I asked if we got an offer for that price, how quickly can we close? That's when I went into a state of disbelief."
Getting an offer the traditional realtor way
Well, it's hardly a case of money in the bank. There's invariably a home buyer – the offeree –  insisting on a home inspection. When that's in the mix, anything can happen to upend the apple cart.
Home inspectors look in every corner, behind every wall, and inside the ceiling. Almost always it culminates with the seller giving up some pricing to close the deal. How much exactly is in the air until you know.
"Even with that, I collected myself, ready to repair whatever was necessary. The last straw was unearthing unexpected events like our house not appraising at the offer value," said Jason.
"That, or the buyer couldn't get the mortgage approved for whatever reason," piped in Grace, "Or, can you believe it, they may ask us to wait until the buyers sell their home first? What's going on with this home selling thing? Surely, it can't be this hard?"
The realtor told the couple that the average home takes approximately fourteen weeks from start to finish, but it can be much longer. One distortion of the statistic is the number of households (a large number) that exit the process without a result.
"The realtors' commission is another whole ten yards. At six percent, it looked like only half of the total expense this little venture will cost us in the end." Just talking about it was upsetting Jason. "What's more, none of this figured into the inconvenience, hearing buyers' negative comments, and who knows what other frustrations? There has to be a better way of getting our move done!"
The Bronsons had an An Aha! moment at the right time!
At this point, about ready to tank the entire selling idea, Jason was Googling on the Internet and discovered that many real estate owners appeared to be rowing in the same boat as him.
Being a bit of a techie when it came to digital communications, he unearthed an array of searches along the following lines:
  who will buy my house fast  
  how to sell your home without a realtor  
  sell home to investor  
  sell home without an agent  
  sell your home online  
  what's my home value  
  companies that buy house  
  quick sale house  
  sell houses quickly  
  sell your home quickly  
  how to sell a home quickly  
  cash buyers for real estate  
  how to sell a property fast  
It got him thinking. Searching a little further, Jason came across the DealHouse company – supposedly the leaders in a modern home buying model in Long Island.
He found out that they operate in Suffolk and Nassau Counties, covering his city and others like it – Bellmore, West Babylon, Seldon, Oakdale (up to fifty or so as in the list below):
What did he have to lose? Was this too good to be true? Jason was a savvy person, and that's why he turned off the traditional route in the first place. He contacted the company and was amazed at the revelations that showed another way of doing things.
The procedure was seamless and straightforward:
Within the next day, Dealhouse would come by for a full home inspection at free-of-charge, with no family obligation to continue with the process.
Jason asked about the post-offer inspection and was comforted to know there wasn't one. The one and only precedes the offer.
After the inspection, DealHouse would submit a cash offer that had no contingencies for mortgages, assessments, and to reiterate, more home inspections.
"What about a closing date?" asked Jason. He was told he could pick a reasonable date, and DealHouse would fit in with it. Once the offer was in, it was firm and good and unshakeable.
Jason and Grace were dumbfounded. There had to be a catch! As he saw it in one squiggle of the pen, the following was off their head:
Realtor's commission of 6% – gone.
Storage expenses for clutter – dissolved.
Attending to curb appeal and cosmetic renovations – over with.
Appraisals upsetting the offer – a non-event.
No mortgages involved because it was a cash offer – wow!
The DealHouse representative was transparent on the inspection costs involved. There's no penalty for all the surface things that appeal to regular buyers. The company looks past that, knowing that most new owners redo aesthetics anyway to suit their taste.
The repairs that count against price are mold detection, HVAC issues, broken windows, and other potentially severe problems. In that respect, traditional marketers and DealHouse are the same. 
The DealHouse offer arrives within 24 hours
Jason and Grace went with the flow and waited for the offer to arrive. They nearly fell off the sofa when they saw the bottom line. Even with some $8,000 of repairs, they got a high net price.
Jason worked it backward, adding in the savings versus the realtor system, and calculated they were substantially on the right side of fair value. Other homes sold in the neighborhood in similar locations compared favorably. 
The couple joined in with the long list of great reviews DealHouse shows on its site, cutting out months of aggravation and stress, and with an excellent cash amount in the bank.
Contact us, and we'll be there within hours to make an onsite inspection. You'll have a cash offer that nothing can disrupt soon after that. You'll be impressed with a fair and transparent market valuation and in line with comps in your neighborhood.
Remove the multitude of homebuyer emotions from the process that inevitably drive prices down. Carry on with your everyday schedules without the traditional inconvenience.
Trust that saving your money on rectifying clutter, curb appeal, and small renovations didn't play negatively into your offer value. The DealHouse benefits are compelling, reliable, and legendary in the Long Island region – ask anyone on its long client list providing 5-star reviews.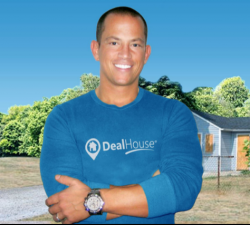 Latest posts by Chris Chiarenza
(see all)