Need to Sell My House Fast: A Comprehensive Guide to Quick Home Sales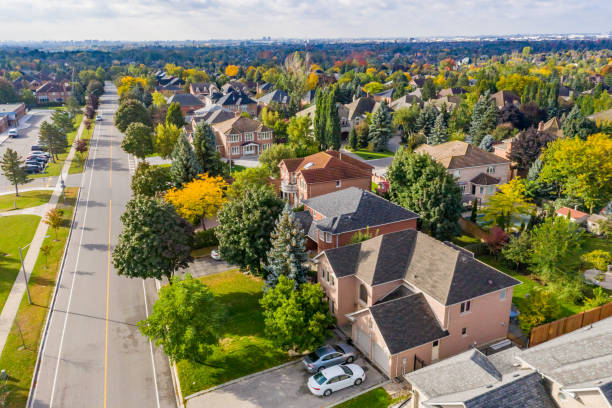 In an ideal world, selling your house would be a well-planned and unhurried affair, allowing you ample time to prepare your home, set an attractive price, and entertain various offers. However, the reality is often far from this scenario. Life's unpredictabilities, be it a new job offer in a different city, mounting bills, or significant life changes, often prompt the urgent thought: "I need to sell my house fast." If you find yourself in this boat, the pressure to act quickly can be paralyzing.
The goal of this comprehensive guide is to serve as a roadmap for homeowners who need to expedite their home sale without sacrificing significant equity. We'll delve into the reasons that may require you to sell your home quickly, steps to prepare your house for a fast sale, strategies to price and market your property effectively, and tips on closing the deal smoothly. Let's dive in and explore the practical steps you can take to achieve a quick and profitable home sale, even when time is of the essence.
Why You Might Need to Sell Fast
Job Relocation
Maybe you've landed your dream job—congratulations! The catch? It's in another city or country, and your new employer needs you to start as soon as possible. When a new opportunity comes knocking, you don't want the sale of your current home to hold you back.
Financial Hardship
Life is unpredictable. Whether you've lost your job, faced a steep medical bill, or encountered other financial difficulties, sometimes you may find yourself in a situation where you need immediate liquidity. Selling your home quickly becomes a practical solution to meet financial obligations.
Divorce or Separation
Separating from a spouse can be emotionally taxing and financially draining. Often, selling the house is necessary for both parties to move on. A quick sale ensures you can distribute assets fairly and expediently.
Inherited Property
Inheriting a house can be a blessing but also a burden, especially if it comes with unpaid property taxes, insurance costs, and upkeep expenses. Many people prefer to sell an inherited property quickly to avoid these financial pitfalls.
Downsizing
Perhaps your kids have moved out, and the house suddenly feels too big and empty. Or maybe you're looking to simplify your lifestyle. Downsizing is a strong reason to sell your house quickly, and it frees up finances for other priorities.
Upgrading
Your family is growing, and you've outgrown your starter home. When the walls feel like they're closing in, selling quickly lets you purchase a bigger home that accommodates your expanding needs.
Steps to Take When You Need to Sell Your House Fast
Prepping the Home
Declutter: Cluttered homes often give off a negative impression. Start by removing excess items from surfaces and storing them neatly. A tidy, streamlined space looks more appealing and more spacious.
Minor Repairs: Take the time to fix small issues such as a leaky faucet, broken tiles, or peeling paint. While these may seem inconsequential, they can significantly improve the perception of your home's condition.
Stage the Home: Professional staging can make your home look like a showroom. It helps prospective buyers visualize the property as their future home, and it can substantially boost your selling price.
Professional Photography: Quality photographs are essential for online listings. Many buyers begin their home search online, and high-quality pictures will make your listing more compelling.
Pricing it Right
Get an Appraisal: An appraisal from a certified professional will give you a solid starting point for setting your asking price. This ensures that you're neither undervaluing nor overvaluing your home.
Consider a Price Drop: If you're operating under a time constraint, setting your asking price slightly below market value can attract multiple offers and expedite the sale.
Marketing
Listing Platforms: Use multiple online real estate platforms like Zillow, Trulia, and Realtor.com to widen your net. The more people see your listing, the higher the likelihood of selling your house fast.
Social Media: Leverage your social media accounts to let people know you're selling. Friends and family can easily share your post, increasing visibility.
Local Advertising: Don't underestimate the power of local community boards, newspapers, and flyers in grocery stores. The more local eyes on your property, the better.
Speeding Up the Sale
Cash Offers: Accepting cash offers can dramatically speed up the sale process because it eliminates the need for bank financing, which can be a lengthy process.
Flexible Closing Dates: If you can offer a quick or flexible closing date, you can make your home more attractive to buyers who are also looking to move quickly.
Legal and Financial Details
Hire a Real Estate Attorney: Laws around property sales vary from location to location. A real estate attorney can guide you through the legal requirements for your area, reducing the risk of issues that could delay the sale.
Know Your Mortgage Payoff Amount: This will help you figure out how much money you can realistically expect to make from the sale after satisfying your mortgage balance.
Closing the Deal
Review Offers Carefully: Even if you're in a hurry, take the time to consider all offers. Compare not just the offered prices but also the terms and conditions.
Negotiate: If a potential buyer's offer is close to your asking price but not quite there, a counter-offer could bring both parties to a satisfactory agreement.
Selling your home under a tight deadline can be a daunting task, filled with complexities and uncertainties. However, this guide aims to arm you with the strategies you need for a quick and profitable sale. When the clock is ticking and phrases like "I need to sell my house fast" become your mantra, having a reliable partner like DealHouse can be invaluable. Specializing in expediting home sales for a variety of urgent situations, from financial hardships to job relocations, DealHouse's team of real estate experts is committed to providing a smooth and rapid sale process. With tailored services designed to meet your unique needs, we're here to help you transition to the next chapter of your life with both financial security and peace of mind.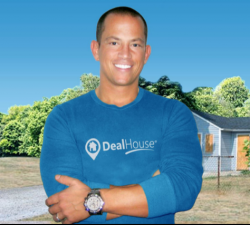 Latest posts by Chris Chiarenza
(see all)