Preparing for Open Houses: What to Expect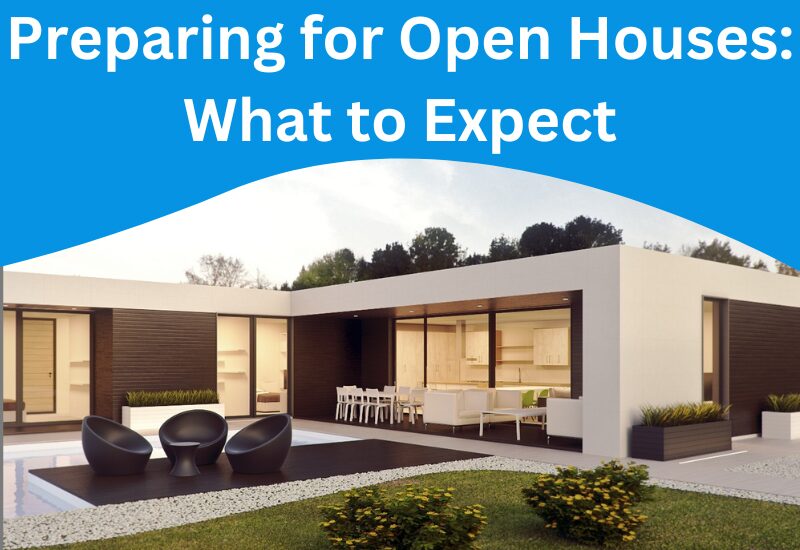 Attracting potential buyers to your home is a key part of the selling process and open houses are an invaluable tool. They enable prospective purchasers to take in all the details of your property, decide if it suits them and their requirements, as well as having their questions answered. As a seller, you must be prepared for such events by presenting your house at its best – here's how: check out these essential tips on what expect from an open house and get ready!
Taking advantage of an Open House can be immensely beneficial for any seller. After all, it's the perfect time to showcase your property and allow potential buyers to envision themselves living there. An open house is also a great way to generate interest in the home quickly, which will likely result in offers being made more rapidly!
Preparing for Open Houses: What to Expect
Showcasing your home for an open house is a must for creating an excellent first impression. To help make your property shine, here are some helpful tips:
Prior to the open house, ensure your home is immaculately clean and uncluttered. Prospective buyers should be able to envision themselves living in your residence; this can only occur when it appears orderly and neat. Should you require assistance, contemplate employing a professional cleaner for ultimate results.
Get Rid of Personal Elements Erase any personal items, such as pictures of your family or religious objects that could take away from the buyer's focus. Your goal is to build an atmosphere where prospective buyers can imagine making this their home.
Make Modest Improvements Little improvements can go a long way. Whether it be sealing leaking taps, swapping out cracked tiles or patching wall blemishes – these tasks can easily transform your home and make it look newer than before!
Make an Impactful First Impression Curb appeal matters! Your home's exterior is what potential buyers will notice first, so make sure the lawn looks pristine, bushes are neatly trimmed, and outdoor clutter has been removed. Consider adding some vibrant potted plants or flowers for a touch of added curb appeal that won't go unnoticed.
Are you attending a real estate open house? Get in the know with what you can anticipate during your visit. Open houses typically occur on weekend days, and last for several hours – here's an overview of all the potential highlights:
You can count on a steady flow of visitors to your home, contingent upon the area and need. Prospective purchasers will most likely come through with their real estate agent in tow and take some time examining every corner at their own pace.
Be Prepared to Address Questions from Prospective Buyers – Before you welcome any buyers into your home, it is important that you have answers ready for any questions they may ask. This includes queries about the age of the roof, temperatures of the heating and cooling systems, as well as information regarding recent upgrades or improvements. Having this knowledge on hand will give buyers an even greater appreciation for your property!
Real estate agents are a great source of value when it comes to gaining insight into the market. By obtaining feedback from prospective buyers and their agents, they can help you better understand what features need improvement or which ones grab attention quickly. This is invaluable information that will set your property apart from the competition!
When a buyer expresses interest in your property, they may decide to submit a follow-up offer. Your real estate agent is an invaluable asset when it comes time for negotiations – they can help you assess whether the proposal on the table is equitable and acceptable.
Selling your property can be a breeze when you're prepared for an open house. To ensure a great first impression and capture potential buyers' attention, make sure your home is spotless, clutter-free, and in good working order. You'll likely receive plenty of visitors during the event; both asking questions about the property as well as relaying their thoughts to real estate agents. Utilize these tips to guarantee that your open house will be successful so you get offers quickly!
Are you looking for a quick and hassle-free way to sell your home? Look no further than DealHouse, the ultimate alternative to going through the traditional home selling process. Here are some tips on how to successfully leverage DealHouse without an open house:
Request an offer: Take the first step towards selling your home directly to DealHouse and request an offer online! All you have to do is provide some basic information, like its location, size, and condition. Afterwards, DealHouse will give you a competitive yet fair offer within 24 hours – it's that simple!
Schedule a home visit: When you accept an offer from DealHouse, one of our professionals will arrange a home visit to accurately evaluate your property. This process usually takes less than 60 minutes and provides us with the necessary details about the condition of your house that allows us to ensure we provide you with a fair deal.
Sign the purchase agreement: Once the DealHouse representative visits your home, you will receive a purchase agreement that outlines all of the pertinent details regarding the sale–such as cost, closing date and any contingencies. If these terms suit you well then simply sign off on it and move forward with this transaction!
Close on the sale: Signing the purchase agreement is just the beginning with DealHouse. Worry no more about expensive attorney fees, closing costs or title issues – we are here to take care of all that for you! All paperwork will be handled efficiently by our team and every fee necessary will be paid in full. With us taking these extra steps off your hands throughout closing process, you can rest assured knowing it's being done right.
Selling directly to DealHouse is a hassle-free process that can save you time and money. You won't have to worry about prepping your home for showings, holding open houses, or enduring the stressful traditional home selling protocol. With their competitive offer price, swift house visitations and effortless closing process, homeowners who want an expeditious sale will benefit substantially from entrusting DealHouse with their property transactions!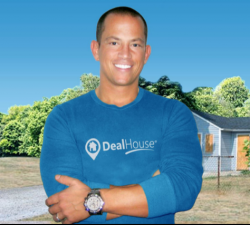 Latest posts by Chris Chiarenza
(see all)